How companies are staying competitive
"Drive thy business or it will drive thee." – Benjamin Franklin
Those insightful words from one of America's most famous inventors and innovators are truer than ever, especially when it comes to mCommerce.
Many of the acquirers and financial institutions that entered the mobile payments market in the past few years are already being forced to reevaluate and change their strategies as part of the ongoing struggle to stay competitive.
Coming up short
When major acquirers and financial institutions entered the mobile payments market, they had to decide whether to build or buy their mobile point of sale (mPOS) solutions. Many thought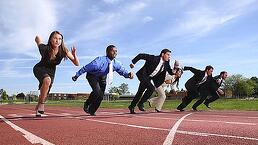 they could build their own application and source a reader. Early on, the major acquirers did just that, picking hardware partners and creating the software themselves. Over time, however, this proved to be a less than ideal situation, as the software didn't give them the full feature set they ultimately needed. Plus, while they had a budget to build the application for iOS, they also needed to account for Android and potentially Windows 8 & BlackBerry, as well as support the customer requirements driving their road map.
This has become an increasingly more serious problem as mobile POS moves upmarket to support tier 1 & 2 merchants because the sales and support infrastructures become larger and more specialized, the level of integration needed increases and mobile technology continues to evolve at an extremely rapid pace.
Mobile commerce 2.0
Today, the market is starting to shift.
The current trend is that the acquirers and financial institutions, after initially building their own apps and sourcing hardware, are coming back for additional solutions. For example, some companies are struggling with the challenging user demand of processing offline transactions.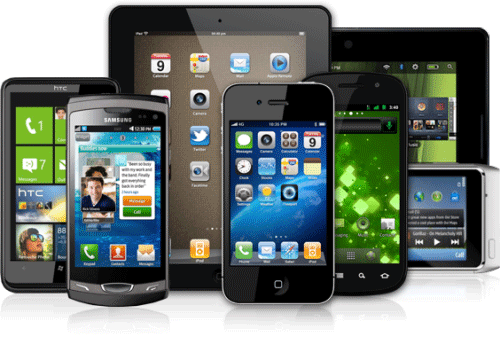 As a result, they're partnering with companies like ROAM to bring that additional functionality into their apps.
On the technology side, choosing one of the various operating systems in the marketplace is a primary example of the type of challenges businesses face when creating their mobile payment
strategy. Most companies build their own iPad and iPhone apps using Apple's iOS; some also invest in developing an app for Android. All have similar questions. How do they cater to the other operating systems that are appearing? What if BlackBerry makes a comeback or Windows starts to claim more market share? How many operating systems will they need to support in the future? And will they have the resources to keep up?
Outsourcing for success
To compensate for the lack of budget, resources and expertise needed to support these ever-changing demands, companies are increasingly outsourcing the development of their app and tools to help them manage their mobile commerce initiative.
For acquirers, this allows them to stay focused on their main business – providing underwriting, reporting and analysis for the merchant account – while managing the outside expertise responsible for the development of their mobile commerce solutions.
Working with ROAM, acquirers are able to white label the mPOS app and brand the reader.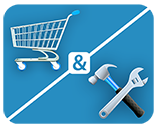 They can also leverage ROAM's API to integrate with existing apps and backend systems. In addition, they don't have to worry about the security of the app or maintaining compatibility for devices used with the mobile card reader.
ROAM helps businesses of all types and sizes compliment what they're already doing by offering hardware, software, mobile commerce management tools and that critical product roadmap – all the bricks needed to build a wall of solutions for merchant-facing businesses, major retailers and their customers.
The key is to leverage both build and buy when developing your mobile commerce strategy. Once you've found a technology partner you can trust, build wisely. Above all, scalability is most important for a successful mobile commerce strategy. Ensure that what you're building today supports future growth and the front and back office applications you'll need tomorrow.