The world's largest hospitality technology show - The Hospitality Industry Technology Exposition & Conference (HITEC) starts today and we are excited to be in attendance. HITEC 2016 is bringing a unique combination of top-notch hospitality technology education, led by industry peers and experts, and an unparalleled trade show showcasing the latest products and services from over 300 companies, occupying more than 130,000 square feet.
As you prepare to attend the show this year in New Orleans, here are 3 things you should check out at HITEC this year:
Let's Talk Pay-at-the-Table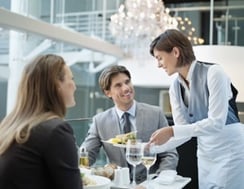 With the EMV migration picking up steam in the US, the world of full-service restaurants, stadiums, and other hospitality environments are looking to a new payment solution – Pay-at-the-Table. With this solution, servers are able to accept credit/debit cards and mobile wallets right at the point of service. Whether it is at tableside or curbside, servers are able to print receipts on the spot without having to return at the POS station to process the payment. Pay-at-the-Table is being used around the world and has provided many benefits to both restaurants owners and consumers. It has helped restaurants increase profitability by moving diners more quickly through the restaurant for increased table turnover. It provides consumers with multiple options to pay either using their credit/debit cards or mobile wallets such as Apple Pay®.
Learn how Pay-at-the-Table can help your business – stop by our booth #756 at HITEC 2016 and talk to our payment experts.
Panel Discussion: Industry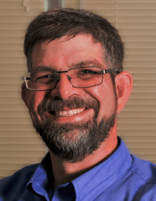 While attending the show, don't forget to catch Ingenico Group's payment security expert, Dr. Rob Martin, in a panel discussion titled "Navigating the Payments Security Challenge: Get Expert Guidance." This panel discussion explores how hospitality establishments can make their guest's experience better with fast, secure and seamless payment technologies. Rob Martin and other industry experts from Visa, Discover and Agilysys will give their valuable insight into card network rules, data security, and overall guest experience. The panel discussion is scheduled to for Wednesday, June 22, at 2:30 PM.
The future of payments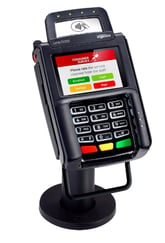 Payment technology is constantly evolving and with that, new solutions must emerge for the market. Hospitality tech executives are not only looking to make payments more secure, but also enhance their guest's experience. Stop by booth #756 to check out Ingenico Group's new and innovative range of payment solutions, including the Lane/5000 series that takes a guest's experience to the next level. These solutions are built with Ingenico Group's Telium Tetra platform that helps drive convergence between payments and business application with its HTML5 environment enabling businesses to gain more out of their payment solutions.
Besides exciting product demos, industry experts will be present at the show to answer all your payment related queries. Whether you have any questions regarding EMV, NFC, and payment security, or you just want to learn more about our range of payment solutions for the hospitality industry, stop by our booth #756 and talk to us.
Download our hospitality playbook on our HITEC 2016 page to learn more about the solutions we offer. HITEC 2016 is from June 20-23 and is being held at the Ernest N. Morial Convention Center, New Orleans. Looking forward to seeing you all there!
Mathieu Limousi is the Director of Segment Marketing at Ingenico Group