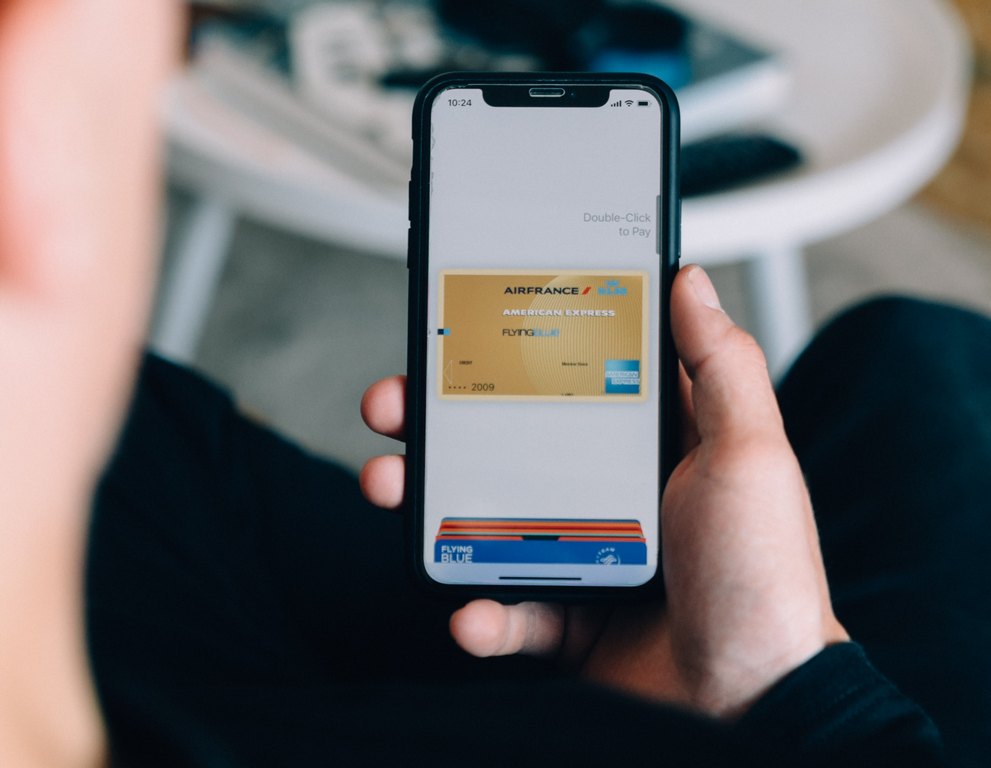 2020 changed a lot of things for everyone – most companies adapted to work from home models while schools and universities adapted to remote learning. When it came to payment technology – contactless usage skyrocketed around the globe – even in countries where the technology had been popular for years. The COVID-19 pandemic catalyzed the adoption in many countries as "touchless" experiences became imperative to the safety and security of consumers across all industries. Businesses across the globe dramatically increased investment in touchless experiences for their customers - from retail payments to subway transit passes, to even check-in at hotels.
One of the industries that has embraced contactless over the last few years has been in colleges and universities. As early as 2015, some campuses, including the University of Oklahoma, started adopting contactless payments in stores and dining facilities, allowing students to pay with mobile wallets, wearables or contactless cards. This not only removed friction from the payment process but also helped a younger generation get used to the technology. In late 2018, Duke University and the University of Alabama, among others, started expanding how they leverage mobile wallets, beginning with student ID cards. By using NFC readers, as you'd see on a payment terminal, these universities allowed students to easily access dorms, dining halls, libraries and the gym with a tap of their smartphones.
While card-based contactless payments have seen significant momentum, mobile wallets have seen slower adoption rates for a variety of factors. However, with universities now leveraging the technology to improve the student experience, the momentum for mobile wallets will continue to increase exponentially. If you look at the news from this year's WWDC, Apple is bringing IDs and hotel keys to its Apple Wallet allowing users to never have to take out their wallets at airport security or hotels ever again. With both opportunities for innovation, consumers will continue to become more comfortable using mobile wallets to make payments.
With this in mind, value-added services (VAS) for mobile wallets ensure that merchants can fully maximize the benefits of their customers' use of mobile wallets. As a business, offering contactless payment acceptance is table stakes at this point, but going beyond with VAS can help take the customer experience to the next level and help you grow your business.
Why Integrate with Value-Added Services?
When integrated with mobile wallets, VAS can extend the usage of Apple Pay and Google Pay from just payment methods to enrolling and redeeming in retail loyalty programs to authentication/verification services that benefit the customer. VAS not only simplifies the loyalty programs for both merchants and customers but helps businesses in driving revenue.
1. Convenience
Mobile wallets already provide customers with a convenient way to pay, but with VAS, businesses can integrate with other existing systems to build on the value of this technology. Whether you're checking out books from a college library, using a turnstile at a local train station, or even traveling through TSA security, your smartphone can safely transmit identification or payment information taking the friction out of the whole process in each of these situations. VAS integrations help enhance the mobile wallet functionality giving it a broader purpose.
2. Loyalty Program Sign-Ups & Redemption
VAS integrations make it easy for retailers to enroll new members into their reward programs. It also makes it easy for customers to redeem their points as they pay. In a typical situation as the customers are getting ready to pay with their mobile wallet, they will receive an alert on their phone to either enroll in the retailer rewards program or redeem their points if they are already a member. The signup process is very quick as the integration allows for the store's rewards program to directly receive accurate information from the mobile wallet on the customer's phone.
3. Access to Rich Data
Whether you are a retail store or a transit operator, VAS integrations can provide you accurate data on your customers that will help you serve them better in the future and further enhance their overall experience. Imagine having the ability to track your customer's journey throughout your brand – from online purchases to in-store visits. VAS allows businesses the ability to track these interactions on a granular level and use that data to construct even more immersive experiences.
4. Personalization & Better Customer Engagement
While mobile wallets with VAS take care of the payment and loyalty process in a retail environment, your staff can use that time saved to better engage with the customer and provide them with a more personalized experience. With VAS, you can also personalize offers and discounts and push them to your customers on their smartphones and give them additional reasons to shop with you.
5. Build Emotional Connection with Customers
While contactless provides a quick and secure checkout, VAS takes it a step further and enhances the customer experience in more ways than one. In a retail setting, VAS integrations can easily prompt customers paying with a mobile wallet, to join the store's loyalty program with just a simple tap on their phone. Once they accept the prompt, the information needed is directly transferred from their mobile wallet to the loyalty card database in a matter of seconds. Positive experiences like these can go a long way with customers in building trust and a strong emotional connection.
6. Privacy
By leveraging existing VAS platforms like Apple VAS, businesses ensure their customer's data is safe and protected. Even as recently as this year's WWDC event, Apple surprised many by doubling down on their efforts to protect user's data. Make no mistake, modern consumers are bombarded with news of data breaches and identity theft constantly. By using these VAS platforms organizations can show their customers that they take data protection seriously.
Future is Contactless with Value-Added Services
While the pandemic will soon be behind us, customer experiences will need to continually evolve to better serve the community. Even though touchless experiences were a matter of safety and hygiene during the peak of the health crisis, the convenience provided by these methods is here to stay and is quickly becoming the expectation among consumers.
Contactless payment acceptance can help all businesses reinstate confidence in the minds of their customers who have health and safety top of mind. VAS can help take those contactless experiences to the next level by offering wider access points with the help of NFC technology and enhance the overall value of their visit. Whether you are enrolling in a loyalty program at your favorite retailer or just commuting via your local subway station, contactless and VAS can help your business at every step of the way.
If you are looking to enhance your customer's experience with contactless payments and VAS and need help getting started, get in touch with us.
Josh Allen is Solution Services Manager at Ingenico, a Worldline brand