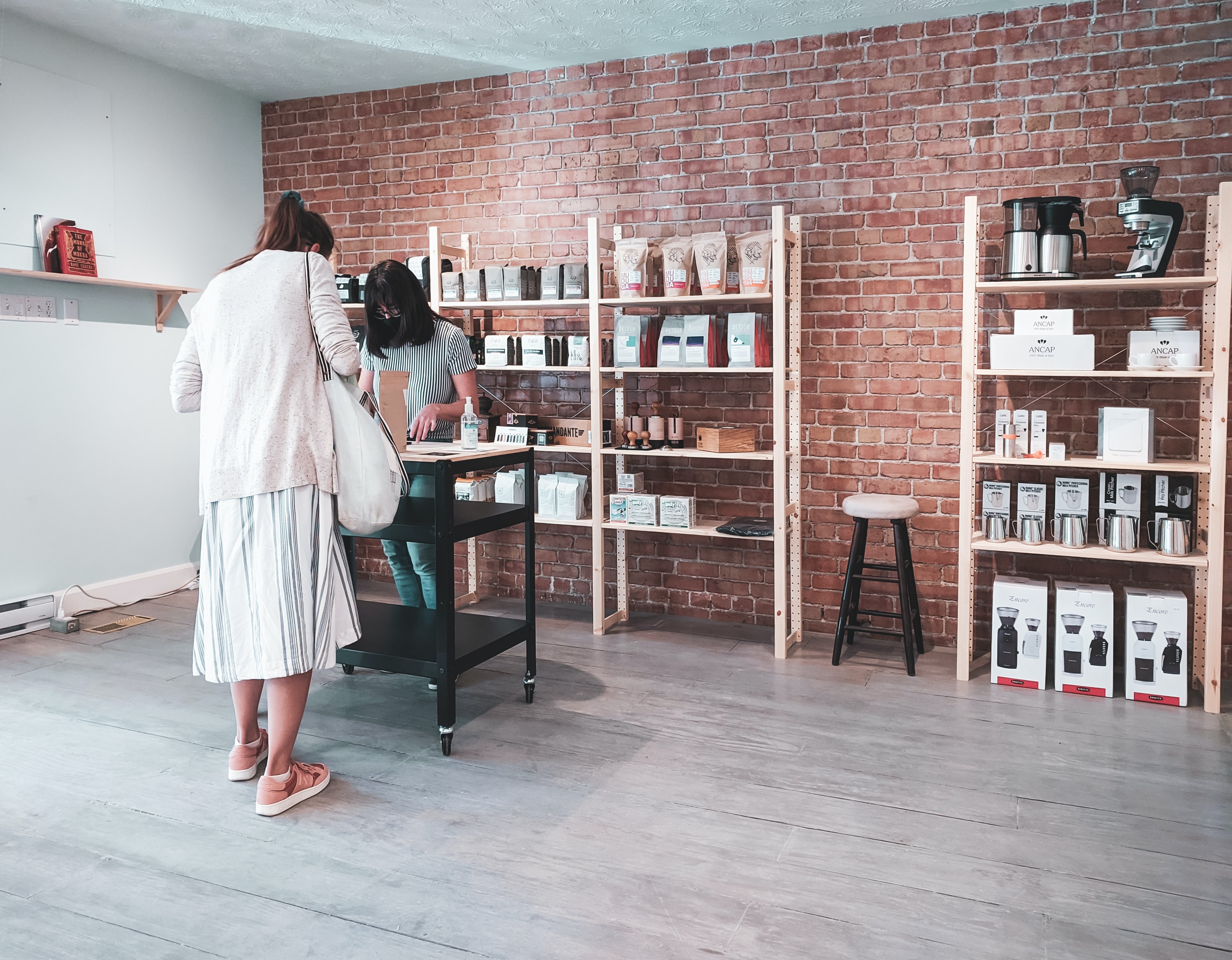 The retail environment has changed significantly in the last two decades – from the race to opening more brick-and-mortar stores to the rise of eCommerce. Consumers have changed too – from expecting to pay with their wearable devices to being able to have merchandise delivered to their doorstep. Retail is constantly evolving and merchants are always looking at innovative in-store technology to bring more shoppers into the store and enhance their shopping experience.
Whether you are a merchant or a retail solutions provider, you know how critical in-store technology, specifically payment technology, is to a seamless customer journey. Most shoppers interact with these solutions only when they have already picked out what they want to buy – and they are just looking to pay and be on their way. This is also the point where a customer's final journey in the process can be negatively impacted – from long checkout lines to slow transactions, shoppers at any moment can get frustrated and abandon their items. The retail environment of tomorrow requires payment solutions go beyond the basic requirements of payment and help enhance the customer experience.
Accept All Payment Methods
As a result of the COVID-19 pandemic, North America saw accelerated growth in the adoption of contactless payment methods, and it is also expected to grow further in the next few years. Shoppers expect most retail environments to securely accept all forms of electronic payments including contactless, mobile wallets and even some alternative ones, including Alipay and other QR code methods. While it's still important to accept cash for most merchants, they should be equipped with payment technology that accepts all electronic payment methods. This way, merchants can cater to every shopper's needs and stay ahead of the curve.
Integrate Loyalty & Rewards
Retailers need to build a relationship with customers to keep them coming back to their stores and to grow their business. Loyalty and rewards programs are an easy way drive repeat purchases and stronger communication with customers. Payment solutions that are equipped with value-added services (VAS), allow merchants to easily integrate their loyalty and rewards programs with mobile wallets for a more streamlined customer experience. This makes both enrolling into the programs and redeeming rewards and coupons a simple process. In a typical use case, when new customers use their mobile wallet (Apple Pay, Google Pay) on payment terminals, they can be prompted to sign up for the rewards program with a single tap. The mobile wallet then leverages the details already saved without needing the customer to fill out long forms or verbally sharing their personal information where others waiting in line can potentially overhear it.
Speed of Transactions
While shoppers may enjoy browsing around the store to touch and feel the products, when it comes to the end of the shopping journey, they are looking to pay quickly and be on their way. Providing options like in-aisle or self-service checkout can help streamline the checkout process and get customers out of the store quicker. Even if you are not ready to leverage in-aisle checkout full time, mobile solutions can still be used for line busting during busy periods. These options not only allows merchants to provide a better experience for their customers but also help the overall efficiency of the store.
Support for Apps
Today's smartphones can do a lot more than just make calls or send text messages. As consumers walk around with these powerful communicators in their hands, they have the ability to enhance their lives through innovative applications. Similarly, a payment terminal's primary role is to accept a customer's credit card or mobile wallet, however, retailers today expect it to also support apps that help them run their business. From running inventory management apps to helping with timekeeping, payment terminals that support apps can help retailers create meaningful experiences for shoppers and improve efficiencies in their business
Well Designed Solutions
Design matters. Many companies around the globe have spent a lot of time and money on designing products that make our lives better. Payment solutions are no different. While they serve a specific purpose in a retail environment, retailers look for solutions that complement the aesthetics of the store, but also prove to be functional in design.
Going Beyond Just Payments
No matter what the use case may be, whether a retailer is accepting payments at the fixed counter, at the curbside, or ever at a customer's home, today's payment solutions need to do a lot more than just accept credit cards. Whether it be integrating loyalty, choosing devices that are aesthetically pleasing or supporting innovative apps, these features can go a long way in enhancing a shopper's journey in a retail environment.
If you are looking to learn more about enhancing the customer experience for your retail environment, drop us a line and we can connect you with an expert.
Josephine Parisi is Sr. Relationship Manager, Canada at Ingenico, a Worldline brand