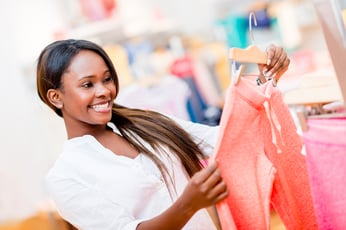 As the COVID-19 pandemic progresses in the US, every industry has seen different outcomes. With many states now reopening businesses, strict social distancing guidelines are being recommended. While transportation, hotel and lodging have seen very little traffic, restaurants in a lot of states are still only allowed to offer takeout or delivery. The retail industry has also seen its share of unpredictable outcomes from grocery stores being open with strict guidelines to online sales for many retail brands going through the roof.
Here's a round-up of retail industry articles regarding how they are dealing with the consequences of this pandemic and the new reopening guidelines:
While Apple Stores in certain locations around the globe are beginning to open. Strict guidelines such as mandatory masks, temperature checks, customer capacity, etc. represent just a glimpse of what the retail experience could look like moving forward.
Following social distancing guidelines, many retail stores jumped on the curbside pick-up bandwagon to keep their employees and customers safe. New data from Adobe Analytics shows a surge in the number of online orders with curbside pick-up.
As in-store traffic to retail stores has gone down, merchants look to pivot their email strategy to target store-goers and encourage them to shop online.
This special report examines six retailers including Walmart, Target, Costco, Amazon, Home Depot and Kroger that will lead the post-COVID-19 retail recovery and the strategies that will help.
If you are looking for additional resources to help your retail business and employees, visit NRF's Resource Page. Also, if you need help in evaluating your current customer experience strategy and the solutions required to make it work in this situation, please get in touch with us.