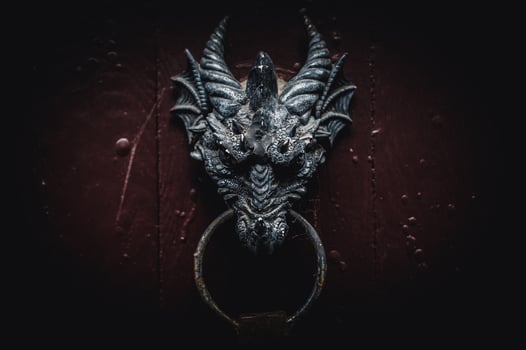 The much-anticipated series "House of the Dragon" premiered a few weeks ago with a record-breaking viewership of 10 million on day one alone. It confirmed that "Game of Thrones" fans were anxious for more – but what exactly makes the franchise so popular?
Five universities across the UK and Ireland researched the answer to that question and determined it's the relationships among the range of characters. Those relationships mirror the encounters people have in the real world – including an element of unpredictability. Those characters are also not relegated to categories of "good guys" and "bad guys." Although classic movies clearly identify sides, House of the Dragon takes a more realistic view. People are sometimes great allies to have, and sometimes, they're the competition.


Can Competitors Be Allies in the Payments Landscape?

Businesses have often taken the classic-movie view of partners and competition, drawing a line between the sides and never letting anyone cross. Frequent M&A activity in the payments landscape over the past decade may have set the stage for change. Payment company partners have gone to sleep one night viewing a company as a competitor and woken up the next morning to find it was now a part of their team. Or woken up to find that a longtime partner is now owned by their fiercest competitor.
It's easy to long for a simpler time when alliances didn't face such frequent challenges. But if we are to solve for the rapidly expanding needs of our customers, we must resist that urge. Instead, remaining open and flexible is required to serve the rapidly expanding needs of our customers.
The COVID-19 pandemic accelerated trends toward alternative payment methods, such as peer-to-peer (P2P) and buy now, pay later (BNPL). E-commerce merchants could accept these payment methods relatively easily, allowing consumers to look for the chance to use them in brick-and-mortar stores. However, this creates a problem for solutions providers and merchant services providers: How do you accept those payment methods with a payment terminal?
Build vs. Buy?
While technology races to keep up with consumer expectations, payment technology companies adjusting their roadmaps are looking for the best way to add new capabilities. Developing new functionality for in-store payment systems is a long, complex process that requires focused attention to compliance and security each step of the way.
As a result, some payment companies are shifting their strategies from building to buying – and crossing the line to foster friendly relationships with the competition. For example, a payment technology company's devices may allow merchants to expand the number of payment methods they can accept by downloading applications. However, they may not yet enable supporting services, such as fraud protection managed through the device. A competitor with that capability may be willing to form a strategic partnership to enable that feature, benefitting both companies.
Another challenge is developing solutions for global merchants who need payment devices flexible enough to accept different payment types in various parts of the world. Partners may already have the solution merchants need in certain countries, enabling a payments company to meet those needs with a proven solution.
The New Payments Landscape
Looking at the "competition" through a new lens can help a payments company provide cutting-edge capabilities to merchants who want to lead the way as early adopters. Additionally, it can be a solution for filling gaps, particularly if your potential partner has developed a modular solution that allows you to choose the functionality you need a la carte.
Partnerships can also help companies combat the real enemy: Time. A business that has already developed the functionality your market demands will help you deliver it sooner – and not inspire those merchants to seek out other providers that can satisfy their needs today.
The House of the Dragon analogy applies here as well. To ascend, you need to choose your alliances carefully and build up wins and revenue sources. Sometimes you face off with a company in one area and partner with them in another.
The payments landscape is changing – along with payments themselves. Give your business the benefit of the most advantageous partnerships to help you ascend along with the industry.
To learn more, contact Ingenico.
Erica Eby is Head of Business Development at Ingenico, a Worldline brand.
Photo by freestocks on Unsplash