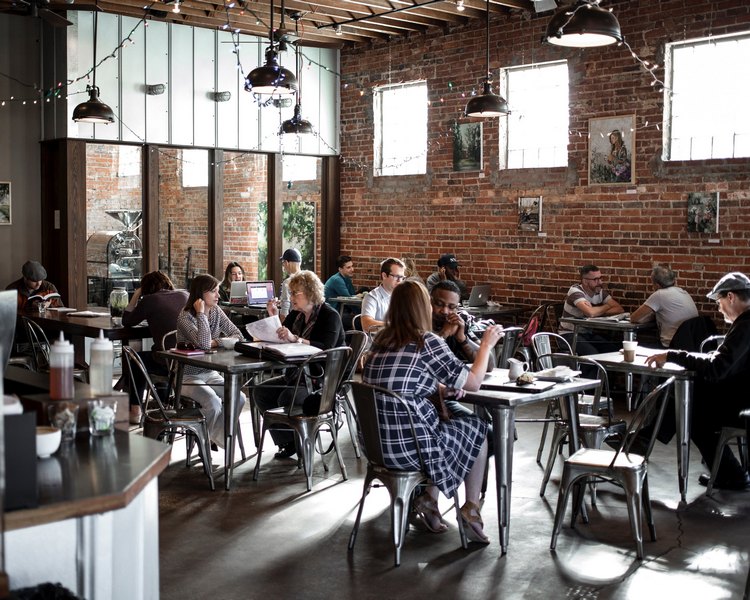 Payments are so much more than they used to be. Merchants of all sizes are under pressure to do more with the technology they have and exceed customer expectations. This means accepting all payment methods, adding value at checkout, serving customers in-aisle, and managing operations seamlessly.
In this era of evolving payments, the Android platform has emerged as an enabler of business growth. Android modernizes payments, enabling VARs and ISVs to offer merchants a range of powerful applications, tools, functionalities, and services. Along with smart POS devices, these solutions enhance the customer journey, driving revenue and loyalty for the merchant.
Empower Merchants to Grow
Innovation is a prerequisite for success in the rapidly changing retail landscape. Finding solutions that support continuous improvement can be a challenge, especially in the payments industry. Given what it costs to upgrade, small to medium-sized businesses (SMBs) can quickly fall behind their Tier 1 competition. That's why these merchants have long-needed solutions that can be agile and updated more easily in the face of changing needs, uses and loads.
Android provides the flexibility, modularity and support that lets you offer the latest features to merchants and deliver on business efficiency and customer experience. With adaptable elements, this platform is well-equipped to handle unforeseen opportunities and changes ahead. That leaves room for further advancements, allowing you to develop new apps, deploy mass software updates and support innovation from all sides.
Grow Your Business with a Range of Apps
The Android platform is more than just a smart POS. Through your applications and business services, Android enables a new world of commerce. VARs and ISVs can tailor offerings to the merchant at multiple levels. Where software and applications used to be static and subject to vendor lock-in, Android provides an open architecture that allows for third-party application development.
This means you can add on third-party applications through the Android platform and distribute them via app stores that are either conventional, market-specific, or your own. You can also work directly with merchants to equip them with better, personalized tools for success, adding your own innovation to the platform.
Android's adaptability can help fulfill the demand for increasingly important business and vertical applications like loyalty/payment integration, buy now pay later, on-demand inventory checks, real-time analytics, surveys, and order and delivery management. It's designed to be flexible for needs as they change—a key underpinning in adapting to new technologies as they emerge.
Enable New Revenue Streams via Services
Key business services that the Android platform enables you to offer include estate, application and security management. Payment security is top-of-mind for merchants across every segment, and with remote key injection and point-to-point encryption (P2PE), the platform follows stringent payment industry standards for ultimate security and compliance. With scalable controls, it is also easy to organize, manage and monitor entire fleets of terminals. You can offer this service to SMBs and ensure that everything is functioning in a way that meets their store needs. This is beneficial to ISVs and VARs as it produces a new and ongoing revenue stream that can be initiated between traditional POS upgrade cycles.
Consider as-a-Service Solutions
Because of its modularity and customization options, the Android platform has its place with merchants of all sizes. For SMBs, it enables them to pick and choose what they need, when they need it, via as-a-service licensing. When merchants want to enable new device features or new applications, you can deploy them through the cloud to all their devices, utilizing your ongoing services to support merchants.
As-a-Service offers you the opportunity to realize more consistent revenue streams while enabling you to be more flexible and a la carte in your go-to-market strategy—turning on services and features when your customers need them rather than offering one take-it-or-leave package.
Looking Ahead
The Android platform as we know it today is just the start. To take full advantage and future-proof your investment in supporting Android POS solutions, it's essential to look at the platform as a whole. While the smart POS device may deliver on the customer experience, the platform enables your business to grow along with your customers' businesses. How can each element of the platform be leveraged to improve the business? How can you help your merchant customers keep pace in the rapidly changing payments space? With these questions answered, investing in Android today means benefiting not only upfront but also from innovations to come.
Erica Eby is the Head of Business Development, North America, at Ingenico, a Worldline brand