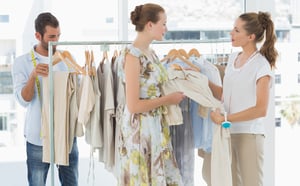 Payment solution certifications are notably one of the biggest pain points for Independent Software Vendors (ISVs). Terminals and mobile card readers are getting more flexible, checkout methods are becoming more varied and retailers are looking to expand their offerings to include new options like NFC/contactless and QR codes. In the midst of all this change, ISVs feel the pressure to develop and certify a broader range of solutions for the industries they serve.
Historically, getting payment technology certified took four to six months. For multiple payment acceptance devices with different hardware, software and kernel architectures, that's four to six months each. EMV kernel certifications also only last for about four years, which adds even more development and certification cycles to the mix – thus adding more time. For an ISV working with a partner who has five different devices, that's five different certifications.
Fortunately, there is an answer to these challenges, which is why more ISVs are turning to single certification platforms to get to market more quickly.
What is single certification?
With a single certification platform, ISVs can take advantage of an entire family of products that needs to be certified just once. For example, let's say a merchant requests countertop terminals, mobile-card readers and in-store kiosks from an ISV. Instead of picking and choosing multiple terminals and card readers each with their own software, an ISV can work with a line of devices that serve different functions but run on the same payment platform. Because these run on the same platform, they can all be certified at once - thus, single certification.
How can single certification benefit ISVs?
The market is only getting more complex, and ISVs need something that can address the common challenges associated with certifying payment solutions. Single certification can help to:
1. Lower Costs, Manpower and Resources
Certifications can be costly and making sure everything is ready can take lots of effort and resources. With a single certification, ISVs can drastically cut costs and greatly reduce the work needed to certify these devices. Instead of worrying about several certifications, they only have to work towards acquiring one.
2. Reduce Time to Market
One of the biggest inconveniences that come with certifying payment solutions is the time it takes to get it done. With a single certification, ISVs no longer have to wait several months for each device to be certified. Just one waiting period is all it takes to get to market with a full set of certified payment solutions.
3. Diversify Use Cases for Customers
Depending on a full line of single-platform payment solutions means ISVs can provide merchants with the different use cases they need. Whether it's a fixed terminal or an in-aisle mobile POS solution, a single certification allows for more flexibility. Effectively, ISVs can provide merchants the terminals for whatever market they're in and whatever situation they'd like to accommodate.
With growing requirements and certifications for payment solutions emerging alongside new technology, ISVs may be certifying - and then recertifying. Getting each different solution certified can be costly, time consuming and may ultimately act as a barrier to get to market quickly. For ISVs that want to build their business by providing for as many use cases as possible and simplifying the path to market, single certifications can be the solution.
If you'd like to learn more about single certifications, get in touch with our experts!
Rob Dixon is the Principal Engineer at Ingenico Group, North America