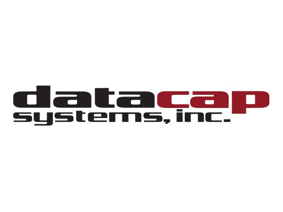 Healthcare providers are facing monumental challenges. Healthcare organizations must address mounting regulatory requirements, finding ways to efficiently address data management, training, audits, and how they will respond if a data breaches or noncompliance issue occurs. They're also dealing with technology disruption, which requires them to keep up with the latest innovations to provide the highest standards of care and patient experiences. Healthcare organizations are also addressing rising costs of hiring and retaining skilled practitioners and operational expenditures.
Costs aren't only rising for the healthcare organizations themselves, however. They're also increasing for patients, which is creating a new challenge for your clients. About 30 percent of an average healthcare bill is covered by the patient, and hospital revenue from patients' responsibility grew 88 percent from 2012 to 2017. Although a healthcare provider's first concern is for the welfare of the patient, collecting payment is also a priority. Logically, without adequate revenue, healthcare providers, especially small practices, can't sustain their practices. A Black Book Revenue Cycle Management Survey found that 83 percent of practices with fewer than five practitioners say slow payment from high-deductible patients are their biggest collection challenge, and 81 percent say communicating patient responsibility can also be an issue.
How ISVs and VARs can help healthcare providers collect from patient payers
ISVs and VARs can add value to the systems and services you provide healthcare providers with payment solutions designed to facilitate payments direction from patients rather than from an insurer. Get started with this list of five suggestions:
1. Transition from billing to payment at the time of service.
Consumers pay for nearly everything else when services are rendered rather than waiting to pay an invoice. Equip healthcare providers with a payment solution that allows them to accept copays or payments toward a deductible in the office. Use your expertise to deploy an easy-to-use system that will keep lines short and contribute to good patient experiences. Your clients can measure ROI by the decrease in time and resources currently spent on billing and collections.
2. Accept multiple forms of payment.
Healthcare providers should have the ability to accept any form of payment their patients want to use. Implement a solution that gives the practice the ability to accept credit and debit cards, contactless cards and mobile wallets and unattended payments at a kiosk as well as cash or check.
3. Provide omnichannel payment solutions.
The same people who are healthcare patients are also retail consumers. They've evolved from brick-and-mortar to omnichannel shoppers, making purchases or placing orders however it's most convenient for them — whether using a PC, laptop, tablet, or smartphone. Consumers look for those same conveniences when they pay for medical care. Provide your healthcare provider clients with secure, omnichannel payment solutions that meet this demand. Ensure payment portals are easy for any patient to navigate, regardless of experience using technology and that match the user superior user experience you've built into your solutions.
4. Integrate payments with communication platforms.
Because helping patients understand their bills is a challenge healthcare providers face, integrating payments with a communication platform can be beneficial. This enables healthcare providers to keep patients informed of costs before treatment and help them understand the charges. Effective communication can eliminate delays in payment due to confusion over billing.
5. Facilitate payment plans.
A Kaiser Family Foundation study found that two-thirds of U.S. residents are worried about being able to cover unexpected medical bills for their families. Furthermore, a survey commissioned by AccessOne found that 27 percent of people in the U.S. have delayed care because they couldn't afford it. Enabling payment plans can help. Payment solutions can enable patients to set up automatic payments online and keep cards on file up to date for healthcare providers.
Add Value through Payments
The solutions you provide healthcare providers enable them to work more efficiently, save time, and focus on providing the best possible patient care. Integrating them with state-of-the-art payment solutions will deliver even more value.
The trend of patients taking responsibility for at least part of their healthcare costs doesn't appear to be reversing. This is a challenge healthcare providers need to meet and address in a way that contributes to good overall patient experiences. Providing omnichannel payments in addition to the other products and services you provide will show you understand this challenge the industry faces — and you have the solution.
Justin Zeigler is the Director of Product, Datacap Systems Inc.
(This blog post was originally published on Datacap Systems' blog)