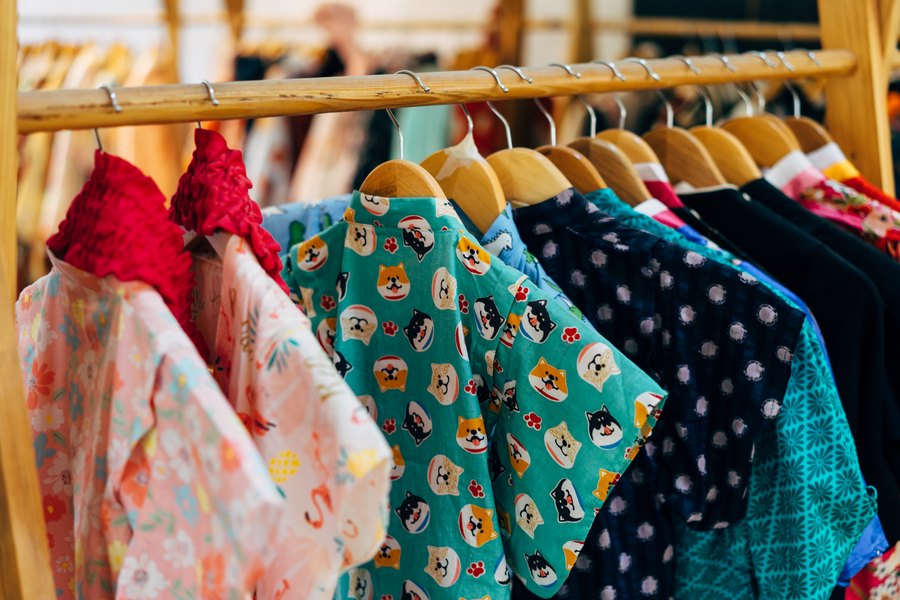 The age-old question in the retail industry has been about who possesses the power of influence. Can the retailer change consumer behavior or do consumers have the power to affect what retailers offer or how they operate? This question is harder to answer than you think, as in most scenarios both retailers and the consumers meet somewhere in the middle. When you think about impulse purchases in a retail setting, you think of candy or gum at the corner store, sunglasses or wallets at an apparel retail chain, even automobile accessories when paying for your car being serviced. While impulse buys are based on consumer behavioral psychology, over the past few decades they have evolved into an effective strategy for retailers to influence shoppers into buying not just these products but anything new that is introduced in the stores.
But the most interesting display of the power of influence came about with the COVID-19 pandemic. Circumstances of this health crisis brought about a massive wave of consumer demand for existing technology that enabled a safer environment for them to shop.
Adoption of Existing Tech
Existing technology solutions such as contactless payments and use cases such as curbside pickup, buy online pick up in-store (BOPIS), etc. have been available to merchants for many years. But the pandemic accelerated their adoption among retailers to cater to new consumer demands. According to a whitepaper we published last year, 80% of consumers worldwide are now using contactless, citing safety and cleanliness as key drivers. While the health crisis will one day go away, these consumer behaviors and the retail responses are likely to evolve and the habit of using these technologies may also stick.
1. Contactless Payments
NFC/Contactless has been a common method of payment outside of the US for some time now. The US only started getting acquainted with it in 2015 with the launch of Apple Pay. As EMV migration had just arrived here at that time, contactless payments were promoted as an alternative for merchants to securely accept electronic payments and for consumers to have an easier checkout experience. Universal adoption of contactless payments and mobile wallets among merchants and consumers was slow but steady, until the pandemic. Essential businesses that remained open during the initial lockdown rushed to accept contactless payments if they weren't already. Compared to 2019, card brands shipments a high number of contactless cards to their customers in 2020, improving the overall potential for adoption of the payment method. Getting the customer used to this payment method will not only ensure a safe and secure transaction, but it will open more doors for merchants to further enhance the customer experience and build loyalty in the future.
2. Curbside Pickup & BOPIS
In a world where customers enjoy going into stores to interact with products before purchasing them, the idea of the curbside pickup was slow to catch on. The convenience of this use case was great for products that did not require interaction or consultation. This key benefit truly resonated with retail and restaurant customers during the pandemic in 2020. It allowed them to safely and securely order online and collect their items at the curbside. It aligned with social distancing norms and in some cases, customers didn't even have to get out of their cars. In addition to curbside, buy online pick up in-store (BOPIS) also gained popularity during the pandemic. It allowed customers to buy when they wanted and pick up the merchandise at their convenience. As more consumers get used to purchasing merchandise to pick up in-store or curbside even after the pandemic is over, merchants get yet another opportunity to engage with them and enhance their overall experience. Retailers can use mobile POS to help collect payment at the point of service or help shoppers add items to their existing order.
3. Delivery
Getting purchased items delivered has always been the biggest advantage eCommerce offered. Customers shop from the comfort of their homes and get anything from food to furniture delivered right to their doorstep – in some cases without any additional charge! While getting things delivered was familiar to most consumers, over the past few years, some third-party eCommerce businesses diversified into offering groceries delivery. While this convenience was used by some consumers, it experienced a surge in 2020 during the pandemic as more people opted to get groceries delivered instead of going to the store. If the volume of delivery maintains as we move past the pandemic, merchants can consider accepting payments at the point of service instead of online. This will not only help them save cost but also provide an opportunity to further engage with the customer.
The Power of Influence
The power of influence resides in the middle. Market trends can often affect consumer behavior and their expectation and demand for specific shopping interactions. Merchants can also use these consumer behaviors to further nudge customers into buying a wider variety of products or services. The pandemic catalyzed the adoption of existing technology and it also opened doors for merchants to find ways to further enhance the customer experience that the shopper is more likely to embrace now.
Your payment technology strategy is critical to helping you improve customer experience in your retail business. If you need help understanding what technologies are best for your business, get in touch with us.
Bradford Giles is the Senior Vice President, Marketing and Sales Enablement at Ingenico