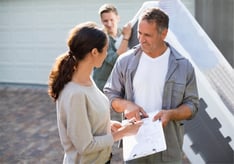 Every business likes to run efficiently, save on costs and gain the most out of its resources and optimize its operations. But sometimes, without realizing it, businesses leave money on the table—money they could easily save.
Take delivery businesses and home services, for example. While trying to beat the competition and maximize profits, these merchants can inadvertently overlook transaction costs and the potential risks of payment card fraud, which can have a major negative impact on operating costs and bottom-line profitability.
This is where the difference between card-present (CP) and card-not-present (CNP) transactions comes into play. In this blog post, I explain the differences between the two types of payment card transactions and the benefits of moving to CP to reduce costs and minimize fraud risk. Let's take a look.
What are the key benefits of a CP transaction over CNP?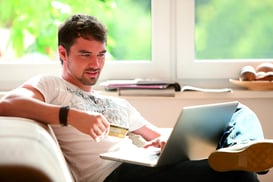 CNP transactions are beneficial in eCommerce environments, where they add to the convenience of paying for goods on an online portal. Merchants can also use CNP to collect recurring payments from customers for subscription-based services such as gym memberships, as it covers the hassle of collecting payments in person every month. However, in sales environments where the merchant has the opportunity to physically collect payments from their customers, CP transactions should be preferred as they are more secure. In these transactions, both the card and the cardholder are physically present validating the authenticity of the transaction. They're a better option and offer many benefits:
Cost Savings: In a CP transaction, the issuer charges a lower fee to the merchant than in a CNP transaction. Take a pizza shop, for example: with an average order ticket of $20, the total base rate charged to the merchant is 48 cents for CNP versus 34 cents for CP transactions. Over the course of 1,000 orders, it's $480 in fees versus $340, so the pizza shop is paying 41% more for these CNP transactions. Add other variables, such as an increased number of transactions per day, and the savings with CP transactions will only increase. In a cost- and price-competitive industry such as the pizza business, this makes a strong case for moving to CP transactions. Other businesses, such as home improvement contractors or carpet cleaning services, have average ticket prices as high as $250, so the potential savings are significantly higher. To estimate the potential savings for your business, use our ROI calculator to see how much money your business can save by converting CNP to CP transactions.
Security: When customers give their credit/debit card information over the phone, there's always a chance of those details being compromised or handled in an unsecure manner. However, with a CP transaction, the payment card never leaves the customer's sight, and a payment terminal or mPOS device allows the customer to complete payments with EMV chip & sign or EMV chip & PIN, both of which are able to verify the authenticity of the card. This provides stronger protection and makes consumers feel more comfortable and secure when using their card.
Better Customer Experience: When offering CP transactions via mPOS solutions, your staff can better engage with the customer while delivering your product or service. This helps create a better brand image and is more likely to turn customers into repeat buyers.
Upselling Opportunities: A CP transaction gives your staff the opportunity to upsell additional products or services while collecting payments. Using our pizza delivery example, a delivery driver can offer to sell drinks or other items that the customer might not have ordered, and collect payment on the spot. This potentially increases revenue while adding further value to the delivery or service experience.
Simplify Your Switch to CP with mPOS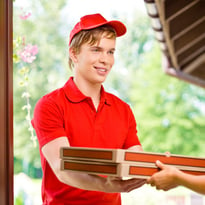 Merchants in any industry can easily reduce their volume of CNP transactions and the resulting fees with the help of mPOS solutions. These solutions help bring payment processing to the point of delivery, including support for secure payments via EMV chip & sign, EMV chip & PIN, magstripe and NFC/contactless methods.
mPOS solutions are now widely used across many industries, including food and restaurant businesses, as well as an array of home and delivery services. With mPOS, wireless payment devices are often combined with a tablet or smartphone to give associates or delivery drivers to collect payment from customers at the point of delivery. These solutions are lightweight and easy to carry and use while they collect payments from customers. They can be easily integrated with your existing software and applications that make it easier to retrieve customer information and order details during payment.
Download our free whitepaper and learn how a pizza restaurant can save on costs by processing CP transactions on its delivery orders. Learn more about payment-on-delivery solutions by visiting our website and our mobile payment solutions page, including the latest innovations in NFC chip and sign mobile card readers and mobile smart terminals.
Chris Dismukes is the Senior Vice President Sales, Mobile Solutions at Ingenico Group / North America