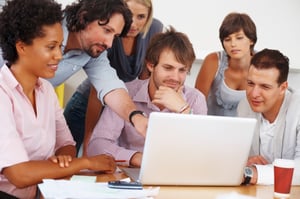 Over the past decade, consumers have changed the way they shop. Some are shopping using online platforms, and others shop on their mobile devices. But, safe to say, almost all of them are still visiting brick-and-mortar stores, and they expect an experience on par with the advanced technology available on all other channels.
When they're in-store, customers are searching for much more than a product on the shelves -- they want a unique experience, an emotional connection with the brand, and the assurance that their payment card data is safe.
Payments technology has evolved in new ways that can positively add to the customer experience, and it may be time to reevaluate your in-store infrastructure to keep up with the competition.
What to Keep in Mind
When considering upgrades for your retail store, be aware that some changes are essential to keep pace with the needs of the payments market, and others serve to differentiate your store from competitors and streamline the customer experience. Based on your business and use cases, you'll know which of these factors will be essential to your payments plan and upgrade. Alternatively, working with the right partner can help you to make the correct decisions for your business. Here are some factors to remember while considering upgrades:
Staff and Employee Training. Customer service is a big part of the retail industry and making sure they have a good shopping experience is of prime importance. To make that work, it's critical that employees be trained to understand how to correctly use new technology solutions, but also recognize it as a tool they can use to help improve the customer experience. No customer experience is seamless if the employees aren't quite sure how to use the technology or aren't using it to its full potential. Proper training can ensure that employees are making the most of your new upgrades.
Rethink Checkout Process. An important part of the shopping process is the checkout - did the customer's card work properly? Were they waiting too long in line to buy just one article of clothing? When creating your ideal checkout experience, it's important to think about how you can best optimize your space. What additions or changes can best streamline or improve the customer experience while improving checkout? Many stores may consider removing a few checkout lanes to provide more room to sell. Others may fortify their existing experience by making the checkout lane more interactive. Another way to re-imagine checkout is by introducing new technology like mobile POS that can help your business boost efficiency. Mobile POS allows for payment acceptance anywhere in the store including helping with line busting and providing in-aisle checkout for maximum customer convenience. It can also provide opportunities for sales associates to better engage with the customers within the store giving them the opportunity to upsell on other complementary items.
Offer Choice in How Your Customer Can Pay. Choice is a major proponent of satisfaction for customers. With the sheer number of payment methods that customers have to choose from, a strong customer experience strategy takes into account flexible payment options. Be aware that some customers like to pay with cash, others with credit cards, many with contactless methods such as mobile wallets and some will even prefer alternative payment methods such as Alipay. By implementing technology that accepts more payment methods, you enable customers to pay the way they want and gain their favor along the way.
Balanced Payment Security Approach. Protecting customer's sensitive card data - and as a result, the loyalty to your brand - is an essential part of the technology in your security approach and must be at the foundation of it. But this isn't where your security considerations end. Your approach should also look at 'process,' including guidelines and procedures, as well as your employees, who are your first line of defense against fraud and social engineering. A rounded security approach pulls together and maintains all three main elements.
When upgrading your payment technology, there is no one-size-fits-all solution. Consider your store's specific needs and make the changes that will have the most impact. Not sure where to start? Drop us a line!
Irfan Nasir is the Head of Solutions Development & Deployment at Ingenico Group, North America