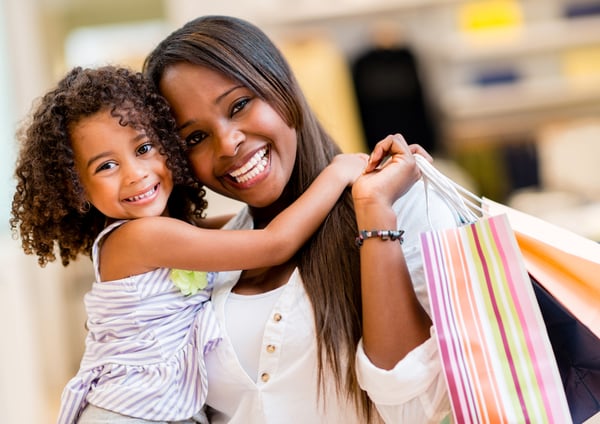 Over the last few decades, the payment industry has seen a significant evolution in technology and consumer behavior. Today, payment technology comes in many form factors. From mobility solutions that help taking payment to the shopper to fixed in-lane terminals or self-service solutions that offer quick and secure checkouts, new solutions are designed to help merchants better serve their customers. As consumers increasingly get immersed in these experiences, they will begin to expect these advancements from all other businesses.
With this evolution in mind, merchants have started to expect more from their payment solutions:
1. Payment Security
This is a hot topic of conversation in the industry and I encounter questions about it all the time. After many well-known data breaches over the last decade, merchants have become smarter and are always thinking about payment security. According to Hanover Research's report "Emerging Trends at the Point of Sale," 93 percent of merchants consider security as an important attribute while selecting payment hardware. Their goal is to safeguard their customers and their reputation by implementing technologies that help protect sensitive information. This is why merchants look for technology solutions such as point-to-point encryption (P2PE), tokenization and semi-integrated solutions that help enhance payment security. They should always look for PCI-certified solutions for their business to be compliant with payment security standards.
2. Customer Engagement & Loyalty
For merchants, engaging with customers has become more important in the last few years. From in-aisle interactions and checkouts to common upselling strategies, they are increasingly using payment technology such as mobile POS, etc. to provide positive buying experiences to their customers. Android-based solutions also provide merchants the ability to use innovative applications that help in enhancing customer experience. Also, they want to build loyalty with them and keep them coming back to the store. By integrating mobile wallets such as Apple Pay and Google Pay with value-added services (VAS), merchants can seamlessly integrate loyalty programs into their checkout experience. This way, customers can simply tap their mobile wallets on payment devices to enroll in loyalty programs and even redeem their reward points.
3. Operational Efficiency
Merchants also look to improve their operations and improve staff efficiency. Android-based payment devices provide them and their staff with the flexibility of getting more out of their solution and use innovative apps to achieve their goals. Apps for inventory management, employee timesheets, digital receipts, etc. are just a few examples of the possibilities.
4. Multi-Platform Experiences
While consumers today have access to a brick and mortar stores and an eCommerce platform for single brands, merchants are increasingly looking for ways to provide them with integrated experiences. Strategies like BOPIS (buy online pick up in-store) and BORIS (buy online and return in-store) allow customers to make their purchase online and interact with in-store staff to either pick-up or return their merchandise. The seamless transition between the two platforms is key to creating these positive experiences even when customers might be returning a product.
More Than Payment Acceptance
Payment solutions have come a long way and merchants need to keep their expectations high. From just accepting payments to assisting customers with mobility to even improving staff efficiency with innovative apps, merchants today can get so much more out of their payment solutions to help grow their business.
If you are looking to get the most out of your payment solutions in your retail business, get in touch with us and speak with an expert.

Thomas Luke is Senior Sales Executive at Ingenico Group, North America