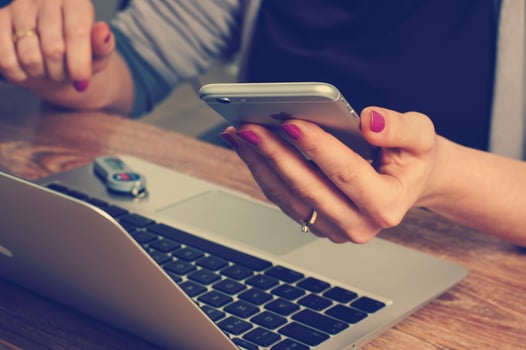 Creating a single customer journey that attempts to appeal to the masses is a thing of the past. When today's consumers choose to do business with a merchant, they expect the experience to be all about them. CMS platform Stackla found that 67 percent of consumers say it's important for merchants to provide personalized experiences, and 72 percent say chances increase that they'll return to make additional purchases if a business consistently offers personalized experiences.
So, the challenge for merchants becomes knowing enough about each customer to tailor experiences to them. Analyzing data, including payment data, is key.


What Merchants Need to Know to Personalize Experiences

Not so long ago, personalizing experiences centered on marketing messaging, tailoring promotions, and engagement through the loyalty program. But now, personalized experiences start with those tailored messages and offers and continue through to the point of sale.
Data that makes end-to-end personalization possible includes customer histories – what they buy, where they buy it, and how they buy it. It's relatively easy for pure-play e-commerce merchants to collect that data. Of course, it requires an investment in data storage and data analytics.
It's more of a challenge to collect data, extract insights, and deliver them if the merchant does business in brick-and-mortar locations as well as online. It can be difficult to connect the dots between a person who purchases particular products online and also visits a physical store to buy different types of merchandise. One consumer, but two data silos could portray that shopper in two different ways. Payment data can be the link between consumer behaviors on multiple channels. Leveraged with other data sources, payment data can help merchants develop a 360-degree view of their customers.
Delight Consumers with Payment Choice
Once a merchant understands the types of experiences that its customers want, the next challenge is to deliver. Merchants can use data insights to ensure that their most popular merchandise is always in stock, and cross-channel experiences such as buy online, pickup in store (BOPIS) and in-store returns of online orders are easy and convenient.
However, it's also essential for merchants to understand how their customers prefer to pay and make those payment methods available to them. If the data shows customers are using mobile wallets online or to make in-app purchases, a merchant might want to consider enabling them in-store as well. Statista reports that mobile wallets represent 29 percent of e-commerce transactions, and because they can also be used in-store, this payment method gives consumers a convenient way to manage their finances with a single payment method.
Another challenge is making every payment type that customers prefer to use online available in the store. For example, to meet customer demands, a merchant may be looking for ways to enable buy now, pay later (BNPL) or peer-to-peer (P2P) transactions at an in-store point of sale. The solution is the growing Payment Platform as a Service (PPaaS) trend that allows merchants to add functionality to payment terminals to deliver the experiences their customers prefer wherever they shop.
Learn, then Do
Merchants that don't leverage payment data and other data sources to understand how to tailor experiences to their customers are leaving money on the table. Qualtrics research shows that experiences that don't meet consumer expectations are costing businesses as much as $4.7 trillion annually. Convenience-seeking consumers will gravitate toward businesses that personalize their experiences – and away from those that don't.
Investing in ways to deliver personalized experiences, complete with the payment choices that customers prefer, can help capture more revenues and customer loyalty. Contact Ingenico to learn how to make it happen.
To learn more, contact Ingenico.
Tonida Vaka manages PPaaS Partnerships and Alliances at Ingenico