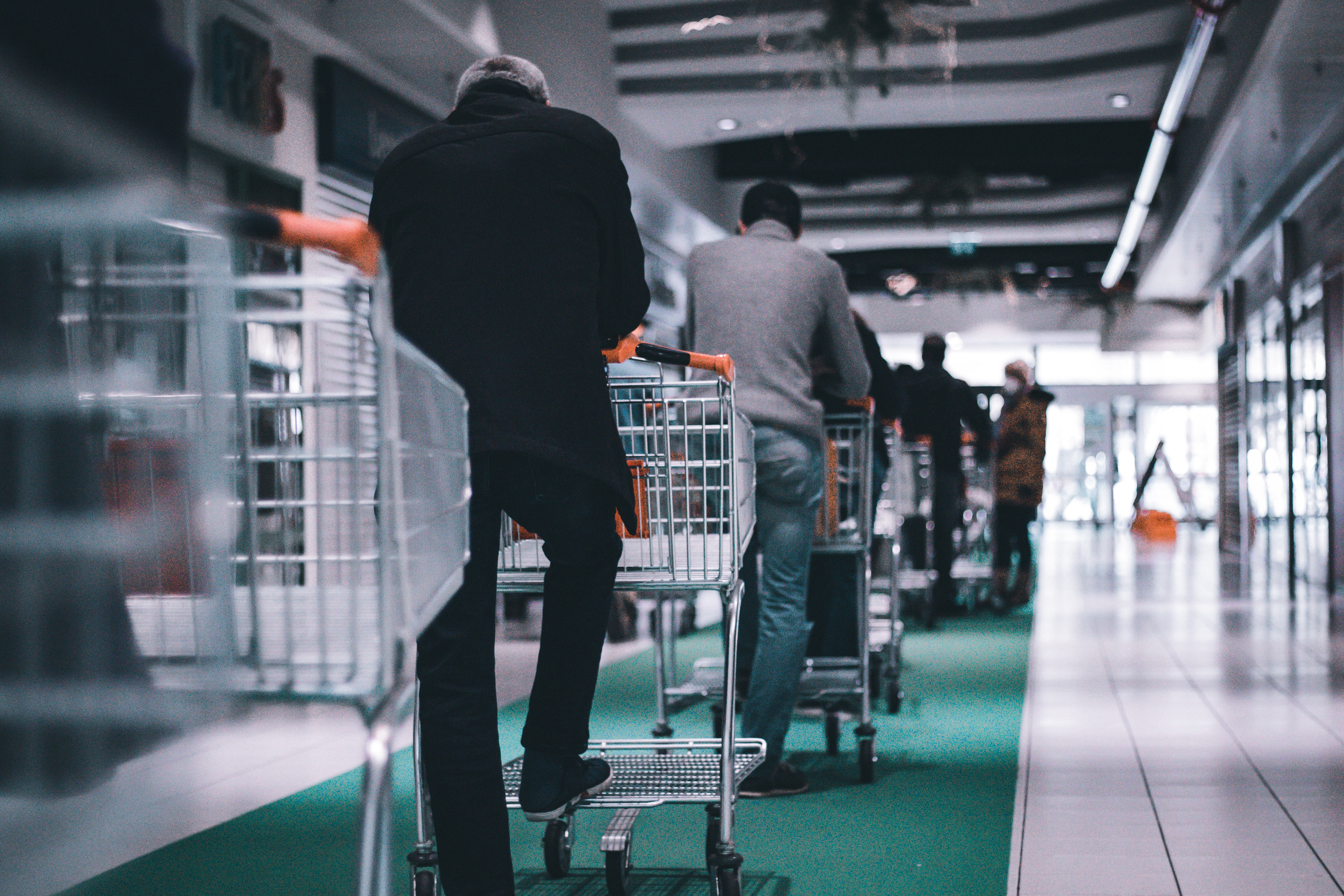 For the most part, people are patient, but some experiences create frustration for virtually everyone. A customer transaction company Omnico Group found that most people are willing to wait just up to eight minutes in a checkout line before abandoning their cart. Time standing in line leads to reconsidering the purchase. If you think about holiday shopping or even a Saturday morning grocery line, you can imagine how many lonely carts there are and how many dollars are lost from items not purchased. According to Parcel Pending, that number is $38 billion.
Reducing wait time for customers in line or online is a crucial step to better sales and is as essential as the quality of your products. However, multiple studies have shown that consumers still like human interaction when considering what to automate and what traditional in-person services to retain.
Forrester reports that Gen Z consumers will create the most significant demand for in-store experience transformation. In addition, these consumers express the highest levels of excitement around shopping sprees with expanded groups of friends and family.
According to a report by Footwear News, a whopping 86% of U.S. consumers have left a store due to frustration from long wait lines. This is a potentially crippling challenge for retailers. So how can it be addressed? The low-hanging fruit solution to long lines and longer waits is automation.
Enhancing the customer experience
Companies like Apple have nearly perfected the point-of-sale experience for customers shopping in-store. The mobility solutions used in its 270+ stores provide everything from inventory to product customization to financing options. There are no lines, as they come directly to store customers. It is close to the quick, easy, and seamless online shopping experience the world has grown accustomed to. While this experience worked well for Apple, not every retailer is ready to jump to 100% mobility. Leveraging mobility solutions to augment your traditional checkout experience can help line bust during busy periods for those not quite ready. This ensures that you can help more customers more quickly, even if you only have two traditional checkout lanes in your store.
Self-checkout is increasingly improving and expanding. Some think it's revolutionizing the restaurant and retail industries. According to Grandview Research, in 2019, the global self-service technology market size was valued at $28.3 billion. In addition, research from Tilster reported in 2019 that self-service kiosk sales rose 17.9% to more than $11.9 billion, and 65% of customers said they would be more willing to visit a restaurant if self-service kiosks were available.
Grubbrr CEO Sam Zietz told Forbes.com, "Consumers spend on average 12%-20% more when they order with their eyes and with touch from a self-service kiosk than when ordering from a cashier," said Zietz. "McDonald's discovered similar findings in their proprietary research, finding that average ticket size increased by 30%."
Stores like Target, which seem to have lines no matter the day, are solving the challenge with simple and effective self-service. However, actual sales associates remain available to help when glitches are a critical contingency.
According to the 2021 Global Path to Purchase Survey, driving shopper engagement in the store was top of mind. 72% of survey respondents said that they leverage in-store/physical experiences somehow. The idea of a customer "omni-journey" stood out in the survey answers to describe the ability of shoppers to browse in-store and on their phones at the same time to gather more information to aid their decision-making.
Automation works when you operate with smart terminals and payment modules that cover all points of transactions. This includes unattended, multilane, in-store, and outdoor or mobile experiences. Their multimedia possibilities work to create a synchronized customer experience. By using POS integration data, customers' wait time for in-store line issues is drastically reduced.
Fast and frictionless customer experience
One of the customer services that excelled through the pandemic was the investment in technology that supports buying online pick-up in-store (BOPIS) solutions. The exemplary system satisfies the consumer's expectation that the goods they order online will be available immediately, with a convenient and painless pick-up process.
There are also unattended options that hotels have harnessed, like micro markets. This more expansive cousin of the vending machine allows customers to get mostly convenience foods and items on their own with relative ease and convenience.
There is no doubt that cutting down the time customers spend in line is beneficial to your bottom line. Today's technology offers options that will shape the future of shopping. Through innovative models for each step in the customer purchase process, customer engagement will eventually dispense the long lines and increase your sales.
Interested in learning about how you can increase your customer engagement and create more meaningful customer experiences? Get in touch!
Kelsey Reed is a Solutions Engineer for Ingenico, a Worldline Brand
Photo by Adrien Delforge on Unsplash