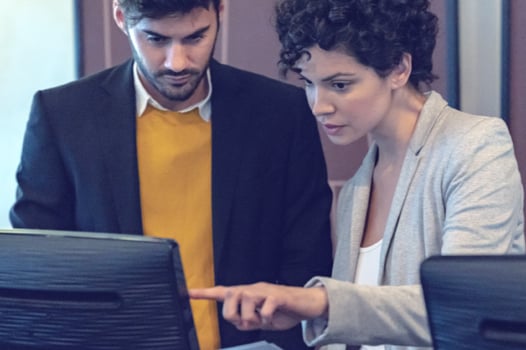 When Salesforce launched its "The End of Software" campaign in 2000, informing businesses that they could replace IT assets ownership with products offered "as a Service," a new era began. Today, the $275 billion subscription economy continues to gain momentum, growing $51 billion from 2021 to 2022 alone.
The subscription economy has basically pervaded all wakes of consumer-facing digital services with offerings available to address a vast majority of customer needs, from monthly curated produce boxes, streaming services, fitness/nutrition subscription to specialized curated experiences catering to niche market segments.
There is also a growing impact of subscription economy in the B2B offerings driven by both B2B customer needs and the increased pace of digital innovations and increased adoption of Software as a Service (SaaS). According to market research in 2021 by UnivDatos Market Insights, the Hardware as a Service market is expected to experience solid growth and exceed $304 billion by 2027 across the globe. Merchants of all types are familiar with consuming software in SaaS model are also exploring how Point of Sale as a Service (POSaaS) and Hardware as a Service (HaaS) can help them grow their business with speed and agility. Furthermore, agile technological advancements aided by digital innovations now enable practical and a-la-carte Terminal as a Service offerings which provide retailers future proof their payment terminal estate with latest POS solutions via the subscription model.
Benefits of Payment Terminals via the Subscription Model
Several factors are driving merchant interest in Payment Terminal as a Service, including:
The subscription model eliminates the need for merchants to make a large upfront capital investment to upgrade to new payment terminals. Without the need to allocate capital, merchants can budget more easily and approve upgrades more quickly. In addition, the subscription cost is predictable and budget-friendly, and merchants don't have to worry about unexpected bills.
When a business purchases a payment terminal technology outright, it has the responsibility to manage repairs and maintenance. If something goes wrong, the company needs to contact the device vendor and arrange for service under the terms of its agreement. With an "as a Service" model, the responsibility for device management lies with the organization proving this terminal technology.
Leading vendors are also implementing remote support, which enables providers to share the device screen, troubleshoot issues, and resolve them efficiently. Merchants may also be able to communicate with the vendor directly from the device using an app or chatbot for 24/7 access to information and support.
Part of making a capital expenditure is estimating when the business will see a return on its investment. That ROI is often measured in years, and with technology advancing so rapidly, it could mean that a merchant falls behind the competition in the types of payments it can accept, and the customer experiences it delivers. But when merchants don't have a capital investment in the technology, they can work with the provider to refresh terminals and add new functionality as needed.
When a merchant chooses payment terminals delivered via a subscription model, their payment technology teams can spend less time on device management, troubleshooting and arranging for service. Instead, merchants can spend more time on revenue-producing activities and devoting attention to operational efficiency and enhancing customer experiences and loyalty.
Advantages for the Payment Technology Company's Partners
While Payment Terminal as a Service has a range of benefits for merchants, it also gives POS solution providers, ISOs, and acquirers an opportunity to differentiate their businesses in the market.
Ingenico commissioned a study by Forrester (The Total Economic Impact™ of TaaS by Ingenico), which found partners benefit by reducing capital tied up in inventory and buffer stock. Additionally, when they use one supplier, minimizing vendor management activities and leveraging the partner's help desk, service, and development resources, the partner can reduce terminal management costs by 30 percent.
According to the report, the subscription model also boosts merchant retention by 10 percent, particularly when the partner meets its market's needs with innovation and value-added services, profits increase as well.
A Glimpse of the Future
As payment devices become more intelligent and merchants demand more functionality and agility from technology at the point of sale, Payment Terminal as a Service will gain even more traction. It's budget-friendly, includes device management, and is flexible enough to allow merchants to keep up with industry trends. The subscription model also benefits payment technology company partners with cost savings and the capability to differentiate their businesses.
The industry is recognizing that owning devices is less important than having managed functionality and the agility to upgrade when needed.
To learn more about Terminal as a Service, contact us.
Indy Rajagopalan is Head of TaaS – North America at Ingenico.