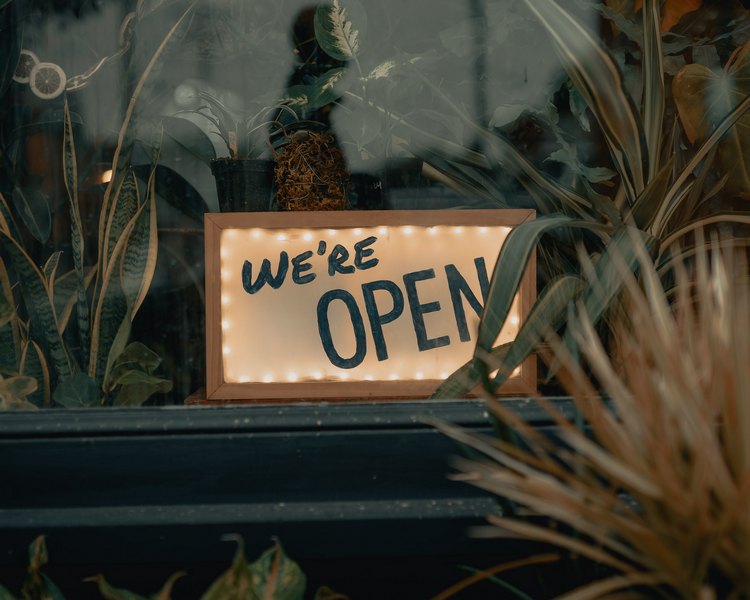 2020 was a difficult year. Apart from the obvious, we all know how the COVID-19 pandemic is impacting the SMB community as they are working hard to stay in business. While technological trends and solutions, such as contactless payment acceptance, mobility, etc., are increasingly moving downstream to SMBs and helping them better prepare for the year ahead, they will need additional support to boost their business. For example, compared to most large merchants, many SMBs don't have strong online eCommerce capabilities. Even though it is imperative for them to get customers back to the store, they don't have the necessary eCommerce capabilities to fall back on, particularly in the context of the current health crisis.
While large retail chains may be better equipped to survive this health crisis on their own, the SMB community needs to band together to help each other survive in the next several months and succeed in the long term. This is where independent software vendors (ISVs) can help as they find themselves in a unique position to drive merchant behavior. Whether they assist SMBs in encouraging customers to donate to charities while shopping or equip them with solutions that help improve customer experience, ISVs can provide businesses with these tools and knowledge that can help them succeed.
1. Customer Feedback
As a business, you can only improve your in-store experience by learning how your customers feel when they shop with you. But how do you get a sense of their shopping journey? Filling out long surveys can be time-consuming and might even be an inconvenience for some shoppers. But imagine if they could answer a couple of simple prompts while their payment is being processed. This is where ISVs can use customer feedback software, such as TruRating, to help SMBs. This allows businesses to ask their shoppers to rate their in-store experience while their payment is being processed all on the same terminal device. Tactics like these can blend seamlessly into payment and add little or no time to the overall checkout experience. With this feedback, SMBs learn how their in-store experience is perceived by their shoppers and encourages them to further refine strategies and even test new ones.
2. Business Intelligence and Predictive Analytics
One of the key technological advancements that have helped businesses move inventory has been business intelligence and predictive analytics. By measuring existing customer data and buying patterns, retailers have been able to predict their behavior and better prepare for the future. According to a recent white paper from FreedomPay titled, "Re-Imagining Next Level Business Intelligence," business intelligence can help optimize customer experiences, build loyalty, give merchants a better handle on their inventory and help predict for the future. For example, based on historical data on kinds of pasta bought with a variety of sauces, stores can offer pairings of these two products to help sell additional inventory. Another example would be the sale of umbrellas during rainy seasons. By looking at historical data of umbrella sales, businesses can stock up on the commodity and even charge a higher price when the demand is high. And both examples also create a better in-store customer experience. However, the COVID-19 pandemic threw a curveball as unprecedented demand for certain products left many businesses scrambling to renew their inventory faster than usual. While this may not seem as daunting to big-box retailers, quickly restocking products for small businesses is more challenging. This is where ISVs need to think about the short term and long term affects this pandemic has had on predictive modeling and how it can impact SMBs.
3. Upselling and Personalization
Predictive analytics has also enabled large merchants to upsell more efficiently and provide their customers with a more meaningful and personalized shopping experience. With historical data on shopper responses to previous upselling and cross-selling strategies, retailers can refine their approach for future attempts. This not only boosts revenue and creates brand loyalty, but it also helps increase a customer's lifetime value – better experiences can make them come back to the store and generate word of mouth promotion in the local community. ISVs have the opportunity to work with their SMB customers and ascertain how the pandemic can impact their upselling and personalization strategies. They can also add value to the relationship by providing recommendations that can help small businesses during this time.
4. Checkout Charity
In 2019, Americans gave over $400 billion to charity reflecting a 5.1% increase over 2018. However, according to a Gallup poll, charity donations were expected to drop significantly in 2020. Giving back is a big part of our culture, and with the COVID-19 pandemic, it has become more important to help those in need. One of the most innovative ways shoppers are encouraged to give is at the checkout in a retail environment. While paying for their merchandise, shoppers are prompted by the payment terminal asking if they would like to donate to a specific charity. This strategy is a great way to reach thousands of individuals and encourage them to give back to the community. ISVs can work with gateway providers and integrate charity donations right on the payment solutions for their SMB customers. What's even better is that these charities can range from global groups such as the Red Cross to local soup kitchens serving the community. This not only encourages customers to give back and help those in need but also creates a positive image of the business in the minds of the shopper.
Staying Relevant
With the pandemic, SMBs have had to work harder to stay relevant - whether they are looking to attract new customers or introduce new in-store technology, their access has been limited. These limitations have come in different forms - some SMBs may not know about or see the value in new tech, while others just may not have the capital and expertise to implement it. According to a Visa Back to Business Study, in 2021 more SMBs are looking to invest in new technology for security (47%), contactless (44%), mobility (41%) and more. But only 59% of these businesses consider themselves experts with a new form of technology. This is where ISVs can support their SMB customers to see the value in technology solutions and help them stay relevant and competitive.
If you are looking for COVID-19 relief information for your SMB customers, visit the SEC page. If you want to learn more about how you can help provide innovative solutions and guidance to your SMB customers, drop us a line.
Bradford Giles is the Senior Vice President, Marketing and Sales Enablement at Ingenico