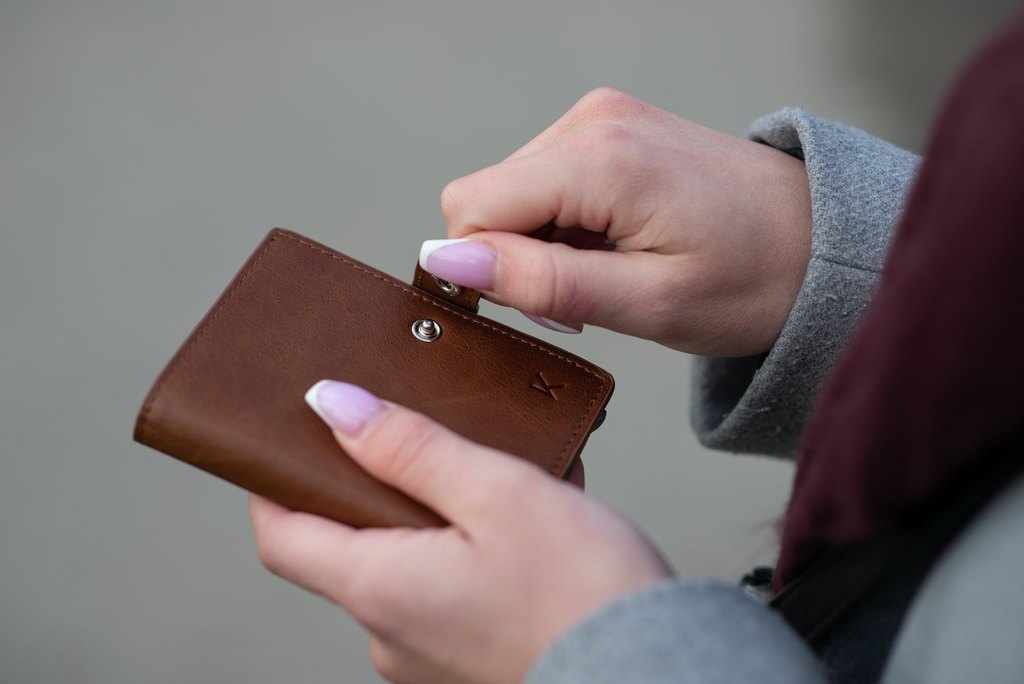 Payments experiences have changed significantly over the last few decades. Improved technology, customers' needs for convenience, security measures and regulations have all helped transform how we pay for goods and services. If you look back at history, cash was the predominant mode of payment for a while. Soon after, checks became a practical option for large ticket purchases, allowing shoppers to carry less cash. Then came the plastic credit and debit cards – allowing consumers to have thinner wallets but larger purchasing power.
From using cash to credit cards and contactless payments, today's customers have many options to pay when they shop. In certain situations, they can even scan a QR code with their smartphones to pay or use peer-to-peer (P2P) applications, such as Venmo.
More than anything, these typical payment processes have evolved into something bigger than themselves – they've become instrumental in providing customers a unique shopping experience. But payments didn't just evolve overnight. Many technological advancements changed how we pay forever:
1. EMV Chip Cards
After EMV was deemed effective in curbing counterfeit card fraud in other developed countries such as France, Australia, Canada and others, it was brought to the U.S. in 2015. In contrast to magstripe cards, the chip in EMV cards creates unique transaction codes every time the card is used. Additionally, these chip cards create two-way communication between themselves and the payment acceptance device to authenticate the transaction. According to Visa, chip technology has helped reduce counterfeit fraud in the U.S. by 76 percent since its launch.
2. Contactless Payments
Contactless payments added speed, additional security and convenience to the payment process. Contactless cards have been commonplace in European countries and Canada, among other places, allowing them to simply tap their cards on the payment acceptance devices to pay. While contactless cards are relatively new to the U.S., mobile wallets such as Apple Pay and Google Pay also use the same technology to enable customers to use their phones to tap and pay. Mobile wallets add another layer of payment security using biometrics authentication. In addition to these customer benefits, mobile wallets, when integrated with value-added services (VAS), can also help merchants easily manage loyalty programs. The COVID-19 pandemic has greatly accelerated the adoption of contactless payments (cards and mobile wallets) in 2020 as an easy way to pay for purchases without physically touching a payment acceptance device. It improved the speed of every transaction but also gave shoppers peace of mind as they benefited from a safer way to pay.
3. Mobile Point of Sale (POS)
Mobile POS continues to redefine the payment landscape. It not only enables businesses of all sizes to securely capture payments wherever the customers are but also creates unique experiences that can go a long way in providing that unique customer experience. What was initially seen as a solution for small to medium-sized businesses (SMBs), slowly became a critical consideration for the enterprise. Whether retailers are helping customers checkout in-aisle or with curbside pickup, or hotel staff is checking guests in at the lobby instead of the front desk, mobile POS has gained popularity over the years.
4. Peer-to-peer (P2P) Applications
Many peer-to-peer (P2P) applications such as Venmo, Zelle, Apple Pay Cash, PayPal, etc. are already popular among consumers as an easy way to transfer money. In other cases, these applications have also integrated with third parties, such as ridesharing or food delivery apps, to enable customers to pay more easily. These integrations have helped businesses take advantage of this familiar payment method to enhance the customer experience.
5. Biometric Payments
Biometrics payment technology has been evolving over the last few years and can be seen in many different forms. One of the most common examples is phone-based: consumers use their fingerprint or facial scanner on their smartphones to authenticate the transfer of payment information (via contactless) to a terminal as they checkout. Other non-phone-based biometric payment options may involve additional hardware on the merchant's side to capture biometric information as a way to authenticate the payment. While the former is more widely accepted today, the latter example will need the backing of regulations and standards to be a viable option in North America.
6. QR Code Payments
QR codes have been in use for a long time – from ticketing, couponing and advertising to restaurants using it for online access to menus. However, their application for payment acceptance is newer. With multiple options including static codes to dynamically generated ones, this method has evolved and can be useful for merchants to provide a good customer experience. While its presence as a payment method is still growing in North America, QR codes are popular in Asia as well as other parts of the world. Depending on the size of the business and other goals, QR codes can lend itself to be useful to many merchants as another way to accept payments from their customers.
Evolution of Customers and Technology
How we pay today is becoming more invisible and technology providers need to continue to look for ways to remove friction from this process. Payment tech has become faster, more secure and more fun. We are already seeing developments in the industry around Android as a payment platform and cloud-based services which will play a big role in the evolution of payments and how customers make purchases.
How has payment technology evolved in your business and how have you used it to enhance customer experience? Let us know in the comments.
Peter Charpentier is the Senior Director of Product Marketing at Ingenico, a Worldline brand