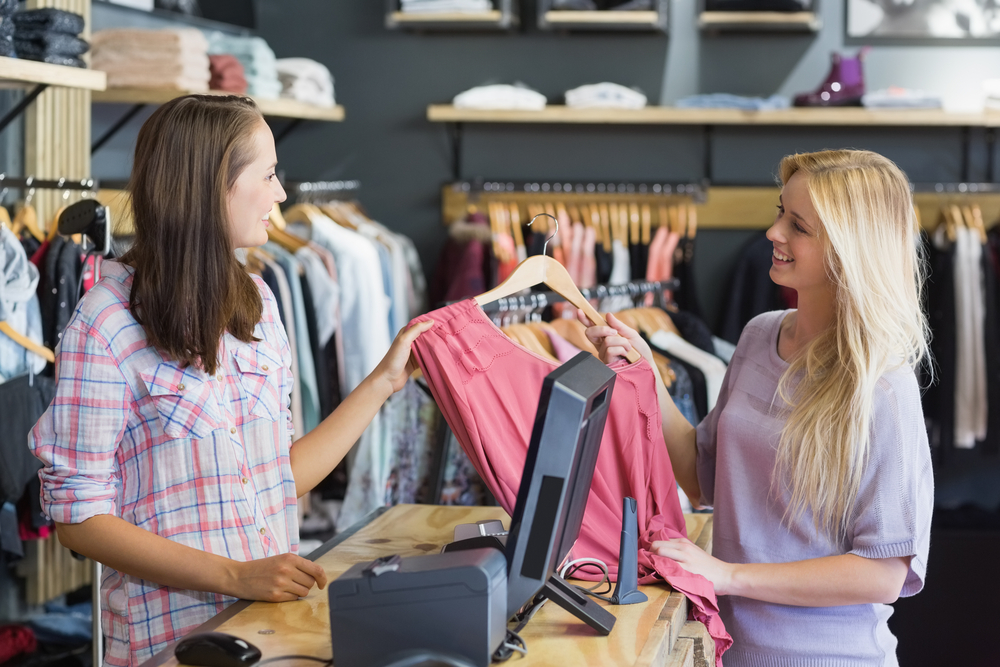 As a retail ISV, you know that at the heart of any retail shopping experience is what happens at the checkout. It's the endgame of a customer's buying journey, as they make their way to the sales counter with all the merchandise they wish to purchase. This is the moment that can make or break the whole shopping expedition for both the shopper and the merchant. What is important to understand is that both these players have expectations from the checkout experience.
While shoppers may wonder whether the store accepts contactless payments, the merchant might expect their payment solution to incorporate their loyalty rewards program and help them grow. That is why ISVs and solution providers need to understand what merchants and their customers expect from the checkout experience and how they can address them:
Consumer needs and preferences are always changing and businesses need to keep up with what they are looking for.
1. Contactless and alternative payments:
Different shoppers like different payment methods. Some may like cash while others may like credit cards, and some may even like paying with QR codes, but one has been continuing to gain popularity and momentum: contactless. The adoption of this method has been on the rise for a few years in the U.S., and the COVID-19 pandemic has cemented it among retailers. Offering contactless payment acceptance including mobile wallets such as Apple Pay, Google Pay, etc. and other alternative methods such as p2p payments has become extremely important, not just for facilitating a quick and secure checkout, but also to offer a contact-free payment option.
2. Frictionless Checkout:
Customers expect a quick and easy checkout experience. Retailers that minimize customer prompts on terminals and remove signature requests, improve operational efficiency and keep the lines moving. If shoppers must wait in a long line to buy only a few items, they might get frustrated and abandon their carts. This is where staff equipped with a mobile POS solution that can help them checkout anywhere in the store making their checkout experience seamless.
3. Convenience:
Shoppers always expect convenience from their buying journey. Whether they buy online and pick up in-store (BOPIS) or want to use a kiosk or vending machine for a consultation-free experience, giving the customer this convenience can help build trust and keep them coming back.
Merchants, on the other hand, look at the big picture when it comes to the checkout experience:
1. Security:
Payment security is top of mind for all merchants as they want to make sure their customers feel safe and their card data is secure. This is where technology solutions such as point-to-point encryption (P2PE), tokenization and semi-integrated solutions come into the picture. Merchants should also always look to opt for PCI-certified solutions that are compliant with payment security standards.
2. Customer Engagement:
Similar to how customers expect a frictionless checkout, merchants also hope their payment solutions can provide that experience. This allows them to build customer trust, effectively engage with them and maybe upsell on other items in the store.
3. Build Loyalty:
While security and multiple payment options might help build trust with the customers, merchants also look to incorporate loyalty programs in their checkout experience. Mobile wallets when combined with value-added services (VAS) can help merchants seamlessly integrate loyalty programs into the checkout experience. This not only makes enrollment easy but allows their customers to redeem their reward points with a tap of their phones.
4. Omnichannel Experiences:
While consumers today have access to multiple platforms to shop (online and offline), merchants look for ways to provide them support for each. Strategies like BOPIS (buy online pick up in-store) and BORIS (buy online and return in-store) are examples of some of the ways merchants can help achieve this.
Future of the Checkout Experience
A lot is changing in the retail industry and this presents a great opportunity for merchants to create new experiences for their customers. To do that effectively, retail ISVs must take a deeper dive into the checkout experience. By understanding the finer things customers look for and the high-level goals that merchants have can better assist them in designing a great shopping experience that keeps the customers coming back for more. If you are looking to help your retail customers enhance the shopping experience in their businesses and would like to learn more about it, get in touch with us.
Tim Reidy is a Sales Executive - Retail Channel, at Ingenico Group, North America