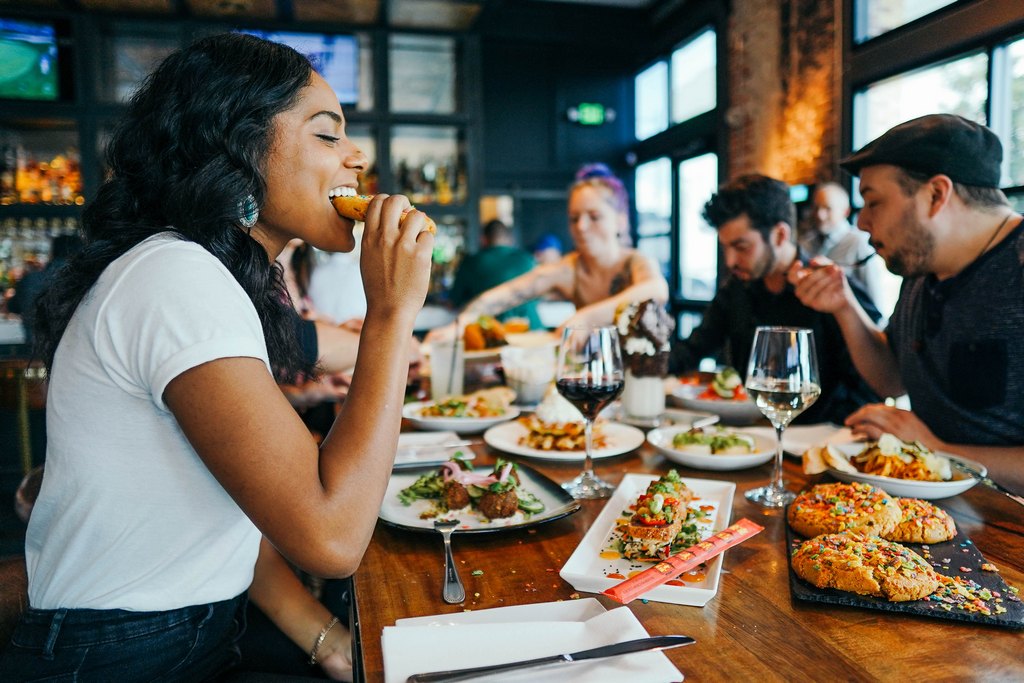 The COVID-19 vaccination rollouts are successfully progressing in the US, and it finally seems like the dust of pandemic disruption may be settling. Last year we saw many technology trends and use cases crop up in the restaurant industry. From curbside pick-up to contactless payment acceptance, restaurants quickly adapted to better serve customers in dynamic circumstances. With over a year of customers getting used to these conveniences, restaurant businesses need to rethink the best ways to prepare for the post-COVID world.
As things begin to move towards normalcy, restaurants need to think about how they can continue to delight their customers with safe and meaningful experiences.
1. QR Codes
At the peak of the pandemic, QR codes made a dramatic comeback as a very useful way for customers to access food menus. Customers visiting restaurants were able to scan QR code stickers on their table or nearby surfaces to access the menu and proceed to order their food and beverages. This not only helped maintain social distancing guidelines that CDC issued, but also gave customers peace of mind that they are in a safe space. In a post-COVID world, these QR codes can still be useful. Customers walking into the restaurants need not wait for the menu to arrive and immediately access it on their phones by scanning the QR codes. But these can also be used from a payment acceptance perspective. QR code payments can be useful in extending the convenience of touchless experiences and integrate other loyalty programs.
2. Contactless Payments
Last year, contactless payment acceptance saw greater adoption among restaurant businesses and customers as it became a vital component of a touchless experience. Customers getting takeout or opting for outdoor dining preferred to touch fewer surfaces and the use of mobile wallets and contactless cards helped them pay safely and securely. Contactless is also a very secure method for consumers to pay as it takes advantage of the same secure technology that we see in EMV chip cards. As restaurants gear up for a post-COVID world, accepting contactless payments should be a high priority for them. It not only provides customers with the same convenient method to pay – whether at the counter or at their table with Pay-at-the-Table solutions, but it also enables restaurants to build trust and loyalty with the help of value-added services.
3. Self-Service Ordering
Self-service ordering in restaurants has been popular for many years. According to Tillster, by 2024, the global kiosk market is expected to reach $30.8 billion and self-service ordering can represent a big part of it. These restaurant solutions not only provide customers with the convenience of placing their food order on their terms, but it also accepts all forms of payments including contactless and mobile wallets. For quick-service restaurants, implementing self-service ordering solutions can help improve efficiencies in their business. In addition to increasing average ticket size, they can ensure order accuracy and improve overall customer satisfaction.
4. Delivery/Takeout/Curbside Pickup
Among many use cases, 2020 saw an uptick in food delivery, takeout and curbside pickup. While some customers preferred to order food directly from restaurants, many used third-party apps and websites to place their orders online. As restaurants begin to open their doors to customers, they also need to evolve these use cases. Restaurants that established an eCommerce presence quickly in 2020 to cater to online ordering – should consider strengthening that infrastructure to provide better service to customers. They should also look to enhance the buying experience for those who ordered delivery or opt for curbside pickup by bringing the payment to the customers with mobile POS solutions.
Future of Restaurant Dining
Restaurant technology trends and use cases that dominated in 2020 will continue to evolve and enable new experiences. As in-restaurant dining returns to full capacity, these businesses need to think about bolstering their technology to cater to all types of customers and their unique needs – from offering contactless payments to self-service ordering.
If you want to understand how to prepare your restaurant business for the post-COVID world, get in touch with us.
Kyle Utterback is Senior Account Manager at Ingenico, a Worldline brand