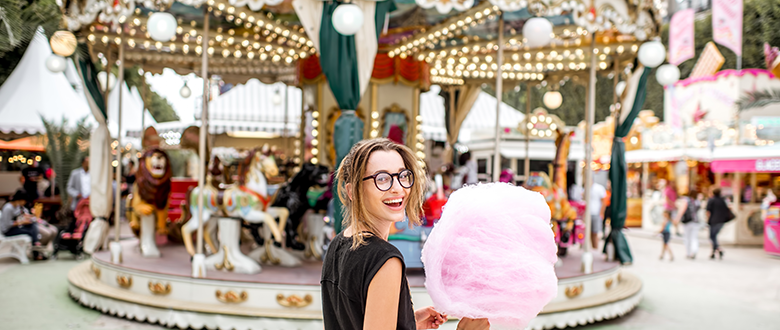 Covid-19 gave the $19 billion-dollar amusement and theme park industry its biggest ride yet.
Fortunately, innovative operators have been adapting to "the new normal" as they reopen across America. As part of this adaption, integrating the essential technology for guests has been crucial, and operators like Urban Air Adventure Park have shifted to forward-thinking food and beverage ordering solutions in order to thrive.
As restaurants have been on the forefront of the reopening curve, we can learn a lot about what consumers expect in our parks. In the past few months, industry leaders like KFC, Popeyes and Burger King experimented with ways to keep order volumes up as indoor dining rooms remain closed in many areas. Several key trends emerged, including the increasing availability of contactless payment options, the prevalence of new digital and mobile ordering solutions (like virtual kiosk), the widespread use of QR codes, and entire businesses going completely cashless. As consumers get used to the convenience these technologies provide, they are becoming a standard that will remain long after social distancing rules relax.
It is estimated that Covid-19 accelerated 3 to 5 years' worth of adoption of these technologies into just 6 months, making now the ideal time to explore important changes. The new technology landscape is here to stay, and these are 4 things every theme park and attraction should be doing now to adapt.
1. Accept contactless payment — and consider going cashless
In response to social distancing requirements and consumer preference for not using cash, many businesses have deployed contactless payment options as a way to provide customers with touch-free payment alternatives. Contactless is also proven to help the business. For example, according to Barrons, the shift to contactless cards increases the number of transactions per card by 20 to 30 percent.
As customers become more used to contactless payments, they expect more businesses that they frequent to offer them.
Contactless payment options can shave significant time off of transactions — as much as 50% versus cash — and top attractions like San Diego Zoo and Mississippi Aquarium have implemented technology in order to deploy these options and decrease transaction times. Some locations are already taking the next step and going completely "cashless," like Louisiana State University's Tiger Stadium. Going cashless eliminates costs and complexities associated with cash handling and provides more data on guest spending habits.
2. Provide mobile ordering for guests
Now more than ever, restaurants and concession stands across the U.S. have been adding solutions from online and mobile ordering options to third-party delivery integration. Consumers are also becoming used to scanning QR codes to access menus, make payments, or even to access full mobile ordering sites while on-premise for self-service ordering using their own device.
We've seen the rapid growth of mobile ordering since we first introduced it in 2012. With mobile web, the technology for mobile ordering has greatly improved and more customers not only appreciate its convenience but expect to use it at their favorite businesses.
For parks and attractions, mobile ordering offers several advantages. Guests can place orders at restaurants and concessions without waiting in line and can receive updates when their order is ready, all without coming in contact with staff. Also, order sizes through self-service options like mobile ordering are, on average, 22% larger than orders placed at traditional concessions. All of these factors mean higher volumes in general, more money for operators, and a better experience for guests.
3. Improve guest (and staff) communication
In a recent Salesforce report, 6,000 professionals were asked to reveal their top tactics for success over the next 12 months. The No. 1 answer? Increased flexibility with customers. Going above and beyond for your customer should be prioritized to thrive as a business, and technology plays an important role.
One of the best ways to improve the guest experience when it comes to food and beverage is to communicate with them and keep them up to date on the status of their orders. It is equally important for staff to have a clear view of all orders and how they were placed for effective order management. With self-service options, how can you easily keep guests and staff informed? There are three "nuts and bolts" technologies that are the basics to making the complex more simple.
SMS Text Alerts

: When guests order food and beverages via mobile phone, you want to make sure they know the status of their order, so they don't waste their time or cause any unnecessary congestion at pickup areas. The easiest way to do this is with SMS text alerts sent to their phone. The best practice here is to automate this so that customers are kept informed as their order progresses and staff doesn't need to take any additional steps.

Order Status Boards

: These screens show what orders are ready for pick up and what orders are on deck. They are useful at pick up locations and in concourse areas to provide customers with order status information and to reduce congestion.

Kitchen Display Systems

: The Kitchen Display System (KDS) is the hub of the order management system and allows staff to manage all orders– whether placed in-person or via mobile device– in one place. As staff moves orders through the fulfilment process via the KDS, customers are automatically kept up to date through SMS text alerts and Order Status Boards.

Guests will be grateful if you make the effort to keep them informed, and they will reward you with higher satisfaction ratings and more business.
4. Upgrade your food, beverage, and retail systems
Technology should be an enabler and not an obstacle. It should help guest-facing workers do their jobs more efficiently and offer guests the most seamless experience.
The technology that you use to run your food, beverage, and retail should move with you and your needs. To do this, there are several key factors.
First, your technology platform should support both your physical commerce channels and points of sale (concessions, bars, restaurants, and retail shops), and your digital commerce channels (mobile and online ordering). By supporting all channels, you won't need to worry about having to set up separate systems and do complex integrations. You will also be able to manage and update menus, pricing, and promotions across your channels and sales locations and be able to introduce new concepts quickly and easily.
Next, your platform should be flexible enough to easily change with your business. In addition to adding digital ordering options, your physical point of sale devices should be flexible and able to move from location to location as demand and needs shift. They should also be capable of being easily switched between software modes so they can be used at concessions, premium dining establishments, ticket counters, or merchandise stores. Making these changes should be simple and shouldn't require downtime or support.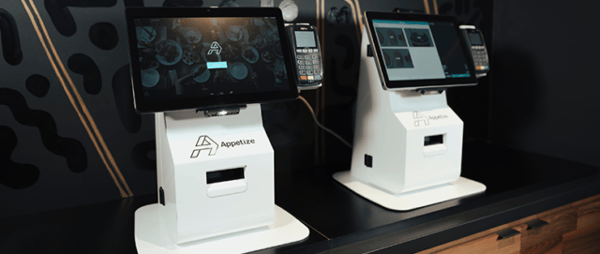 Finally, your commerce platform needs to provide you with the intelligence you need to manage your businesses. As you experiment with different ordering and payment options, it's important to know what's working. To do so, you need all the data to be centralized and accessible. The right platform will provide you with the reporting and analytics you need to make informed business decisions and increase your bottom line.
To find out more about how to get these technologies, and to learn more about our cloud Point Of Sale, digital ordering, and enterprise management platform, please visit our website.
Tony Lanni is the SVP of marketing at Appetize