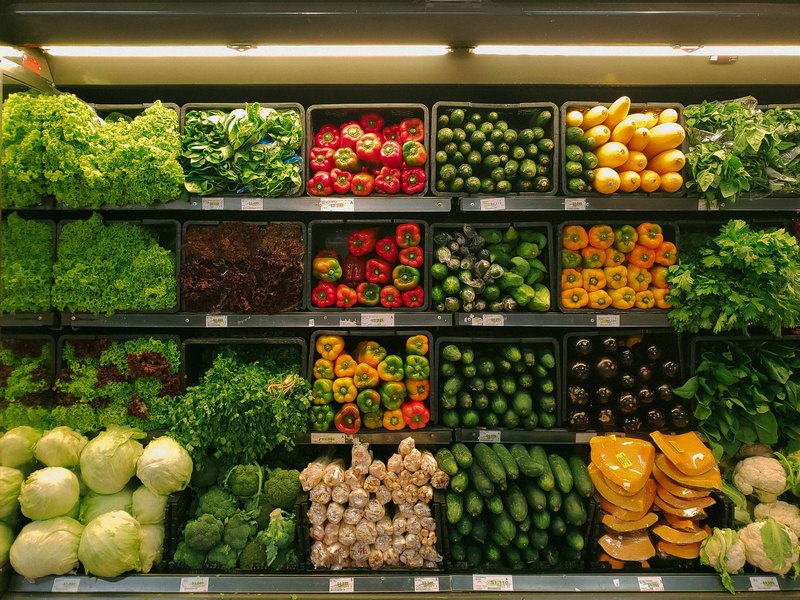 More than any other retail establishment, the Food and Drug merchants are at the heartbeat of our culture. These grocery stores and pharmacies play an important role in shaping what we do with our time and how we interact with others around meals, events, celebrations, etc. Whether it is people buying produce to cook a meal for their family & friends or picking up prescription medication for their needs, these retail stores are essential to our lives.
The COVID-19 pandemic highlighted the importance of grocery stores and pharmacies, as they were the only retailers that were allowed to remain open in the early stages of the pandemic. In addition to quickly restocking merchandise as customers shopped in bulk, retailers had to adapt to the restrictions put in place and changing market needs. From enforcing limited in-store capacity to enabling contactless payments and curbside pickup for public safety, food and drug retailers had to move quickly to adopt new shopping use cases. As health officials continue to inoculate Americans so life can return to normal, many of these use cases are likely to stay for the long haul. Food and drug merchants need evaluate the value and be prepared to offer these key use cases to their customers beyond the pandemic:
1. Click & Collect
From buy online pickup in-store (BOPIS) to curbside pickups, Click & Collect gained popularity with customers in 2020 as physical distancing was of prime importance. According to this IHL infographic, grocery Click & Collect and Delivery grew between 300-400% during the pandemic. While customers may still like to come into the store, they understand the convenience this use case offers. From a merchant's standpoint, it allows them to engage with their customers differently and even gain new ones who might be looking for this option. Merchants can also use mobile POS solutions to assist customers and add additional items to their orders during curbside pickup.
2. Delivery
Grocery delivery has often been an underutilized service, but it reached new heights in 2020 as per the IHL infographic. Large grocery chains that were already offering delivery for customers who preferred to order online instead of coming into the store, ramped up their capacity to serve the new demand. Delivery also expanded from the store to third-party apps (such as Instacart) that provide customers with additional options. Merchants who can offer delivery for groceries directly to consumers have a better chance of engaging with them and building loyalty, but they must pay attention to added costs of delivery and potential margin erosion. While customers can pay online for delivery items, merchants can also offer card-present payment acceptance with mobile POS solutions to save on transaction fees and be more engaged with the customers.
3. Self-Checkout
Getting in and out of a grocery store or a pharmacy quickly is often top of mind for many customers, especially when they are shopping for only a few items. Instead of being stuck in line behind shoppers with full carts, self-checkout can assist customers in completing their shopping quickly. Self-Checkout gained popularity during the pandemic as it allowed for social distancing and gave more control to the customer. This use case has been a common feature in many retail environments and is successful in reducing friction.
4. Line Busting
Busy hours in a store need innovative solutions to help customers complete their shopping journey quickly. Line busting is a well-known industry solution to reduce long queues and help quickly checkout customers who have fewer items. In a typical scenario, a store associate will help a customer standing in a long line with fewer items to checkout with a mobile POS solution. This not only improves the customer experience but also allows the associate to better engage with the customer.
5. Self-Service Kiosk & Vending
Customers that already know what they need and are not looking for a consultative experience and can use a self-service kiosk or vending machine to order and securely pay for items. While vending is a common use case in retail today dispensing beverages and snacks, self-service kiosks can help customers place and fulfill their orders on a screen instead of walking around different aisles to get their merchandise. These two methods not only allows shoppers to finish their journey in the store quickly but also enable them to shop on their terms.
Future of Food and Drug Stores
The average retail customer has seen a lot of changes since last year. They are living differently, attending special occasions virtually and even working from the comfort of their homes where possible. But they are also shopping differently. Use cases like curbside pickup and self-service vending solutions might have offered safety and security during the pandemic, but they also offered the convenience which shoppers will still appreciate even when things go back to normal.
That is why grocery stores and pharmacies, big or small, need to consider these use cases as table stakes in a post-COVID world. They not only enhance the overall shopping experience but also enables merchants to better engage with their customers. If you are looking to learn more about various payment solutions for the Food and Drug industry, you can visit this page or get in touch with us.
Peter Charpentier is Senior Director of Product Marketing at Ingenico, a Worldline brand