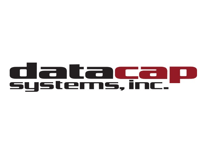 There are a lot of theories about why mobile payments haven't caught on faster in the U.S. Some analysts say they might not be user-friendly enough — people have to unlock their smartphones and open apps to use them. Others say that consumers are concerned about the security of their payment and personal data. And there are always questions about how data from mobile payments could be used and whether it could cross the line and become an invasion of privacy.
It's debatable to what degree any or all of those issues are hindering mobile payment adoption, but there is one factor that definitely contributes to whether or not people can use them: Merchants need to have the right technology to accept them.
How Mobile Payments Work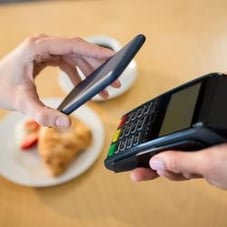 Mobile payments, such as mobile wallets like Apple Pay, Google Pay, or Samsung Pay, use near-field communication (NFC) technology. NFC is a type of radio frequency identification (RFID) technology that allows devices to communicate with each other when they're within a few centimeters of each other. Your merchant needs a payment solution that includes an NFC reader to accept mobile payments.
You can assure merchants that mobile wallet payments are secure. These apps and the smartphones that support them include advanced security measures including multifactor authentication, biometric authentication, encryption, tokenization, and sandboxing to protect payment data. Although some consumers are wary about the security of transmitting data from a smartphone to a reader, using a mobile wallet is actually more secure than many other payment types.
How Mobile Payments Improve Customer Experiences
A significant benefit of accepting mobile payments is the impact it can have on customer experiences. Mobile payments allow consumers to simply wave or tap their smartphones near an NFC reader to complete purchases up to a specified amount. Consumers don't have to carry cash and wait for change. They don't need to carry a wallet full of cards. They just use the phone — that they are probably already carrying — at the checkout.
Can Your Client Accept NFC Payments?
Many EMV terminals are equipped with NFC technology, and a payment technology upgrade can give merchants the ability to accept both types of payments. Your payments partner can help you provide affordable solutions that meet your clients' business needs, whether they're trying to move customers through a line as quickly as possible at a quick-service restaurant, improve checkout experiences at a C-store, or give theater patrons a tap-and-go payment to pay for movie tickets.
In addition to upgrading to NFC payment technology, your merchant clients will also need your guidance to train their staff and incorporate the option for mobile payments into the checkout process. Also, remind merchants to display the EMVCo Contactless Symbol and mobile wallet symbols to let consumers know they can use make mobile payments at the location.
No Time Like the Present
Forrester is predicting mobile payments in the U.S. to increase at a CAGR of 16.8 percent through 2023, and mobile payments for food delivery to grow even faster, at a CAGR of 21.7 percent.
Apple is helping to drive that growth with its Daily Cash program that gives 2 percent cash back rewards for using Apple Pay, adding cash immediately to their Apple Card balances. Additionally, 100 million contactless payment cards will be issued by year's end, which will help familiarize consumers with the ease of tap-and-go payments using NFC technology.
By helping your merchant clients implement NFC payment technology now, you can help them be ahead of the curve, ready to accept mobile payments as the number of customers using this convenient and secure way to pay increases. It will also allow you to demonstrate that you're on top of industry trends and a resource that can help their businesses stay relevant and competitive. Take the role of business advisor and speak to your clients about mobile payments.
Enable Mobile Payments today! Contact us.
Justin Zeigler is the Director of Product, Datacap Systems Inc.
(This blog post was originally published on Datacap Systems' blog)