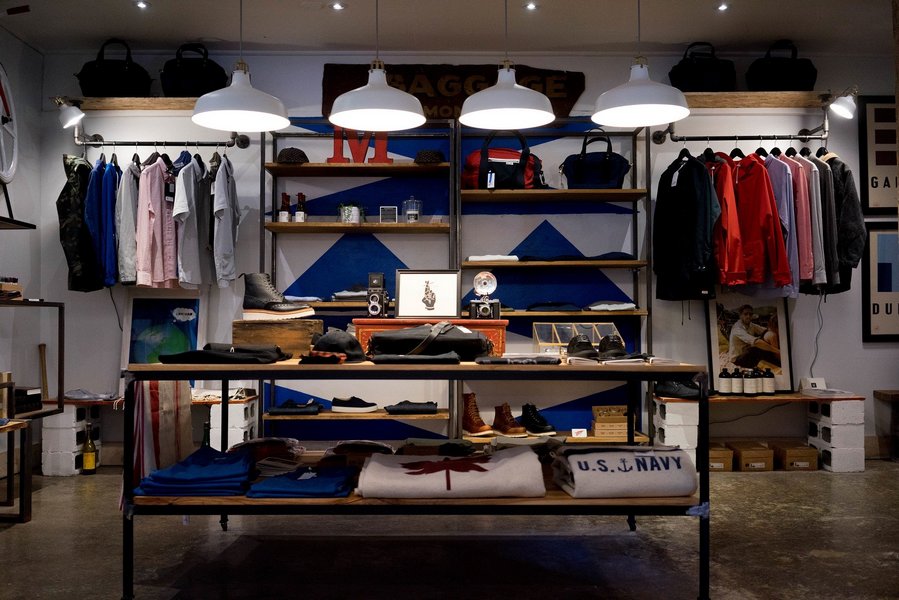 The COVID-19 pandemic threw a massive curveball at retailers. Some stores were closed during initial lockdowns, but essential businesses such as grocery stores, pharmacies, etc. remained open with operational restrictions. Still, others saw great increases in sales. Throughout 2020, the pandemic forced wider retail adoption of use cases such as curbside pickups, BOPIS, etc. and payment methods such as contactless amongst stores and shoppers alike.
During this time, retailers have worked hard to keep their customers safe and maintain their business in a year that gave them a situation they couldn't have prepared for. Even though eCommerce sales grew significantly last year, 89% of the general merchandise (GMS) retailers still offer experiences that have a store component ranging from in-store shopping to BOPIS to ship from store and so on. Out of that, 73.4% of the GMS retailers' 2020 revenue came from the traditional walk-in transactions, 10.2% eCommerce for delivery, 5.5% from BOPIS, 6.4% from ship to store and 4.5% from other methods. This shows consumer behavior is changing; and a lot of it will stick around for a while after the current health crisis is over.
But what this data shows is the convergence of online and in-store that is taking place without most stores being adequately prepared. They can provide their customers with these services to comply with the demand for safety and security, but they are sacrificing their efficiency for it. Our research has shown that once digital journeys for store fulfillment reach 10% of total sales, it becomes significantly disruptive to store operations. Specifically, these journeys have the biggest impact on the following areas:
Inventory Distortion: In today's typical grocery retail environment, you have multiple types of shoppers – the regular in-store shopper, the store's own BOPIS shopper who picks out the produce for the customer and the third-party grocery delivery shopper. All of these shoppers are relying on the same store information and may not be as coordinated resulting in inventory distortion where some items might be out of stock but show up as available online. In other situations, the merchandise may still be in stock but hasn't been re-shelved quick enough for the shoppers to buy it. In either scenario, the retailer is likely to lose the sale and maybe the customer.
Labor Costs: To keep up with the consumer demand for these additional services such as delivery, BOPIS, curbside pickup, etc. retail stores have incurred higher labor costs. While this may seem like a necessary expense, if not optimized can eventually affect their bottom line.
Store Layout: Current retail store layouts are specifically built for in-store shoppers. Since the pandemic began, retail stores have seen fewer in-store shoppers resulting in a wastage of space that could be utilized to better serve customers.
What Can Retailers Do?
Retailers need to think about optimizing their store operations with better technology and services. This will only help shoppers with what they are looking for but also help businesses maintain efficiency. Currently, retailers are losing between 3-8 points of margin compared to walk-in shoppers for each of the digital journeys. Areas with the biggest bang for the buck in improving those margins are the following
1. Inventory Management
Getting to accurate counts on the shelf is critical. RFID, computer vision, and automated ordering are three technologies aiding the improvement in the accuracy of the counts, which today can be off as much as 25% from what the system shows. From knowing when the shelves are empty to trigger a re-shelving to automatically ordering stock of a product that is about to go out of stock, these technologies can help retail businesses prepare for today's multiple types of shoppers.
2. Optimizing Store Fulfilment Process:
Click & Collect is here to stay and retail stores will increasingly find themselves involved in fulfillment-related tasks. They should look to better optimize this with technology solutions that allow for greater flexibility and improved staff efficiency. Some may even choose dark stores or micro fulfillment centers to assist in the process. Reducing labor in other parts of the store using self-checkout, kiosks, and customer mobile checkout should also enable them to reallocate labor resources to focus on providing good customer experiences.
3. Better Floor Planning:
Whether retailers wish to include warehousing capabilities for BOPIS and curbside pickups orders or add designated areas for third-party retail delivery shoppers, they need to rethink how stores of today, and the future, are laid out. This will not only improve a customer's shopping experience but also improve efficiencies for the retailer by optimizing in-store space. Having a separate section for high-velocity items to fulfill digital orders will assist in keeping the aisles clear for in-store shoppers as well as reduce the labor involved in picking digital orders.
Returning to the Store
The truth is that retailers want customers back in their stores. They want shoppers to walk down the aisle and pick up a box of Oreos not because they had it on their grocery list but because they felt like it at that moment. While things may take some time to get back to normal, retailers need to look ahead and plan for the post-COVID customer.
If you are looking to read more about some of the themes talked about in his blog post, below is a list of white papers I used:
Greg Buzek is President at IHL Group