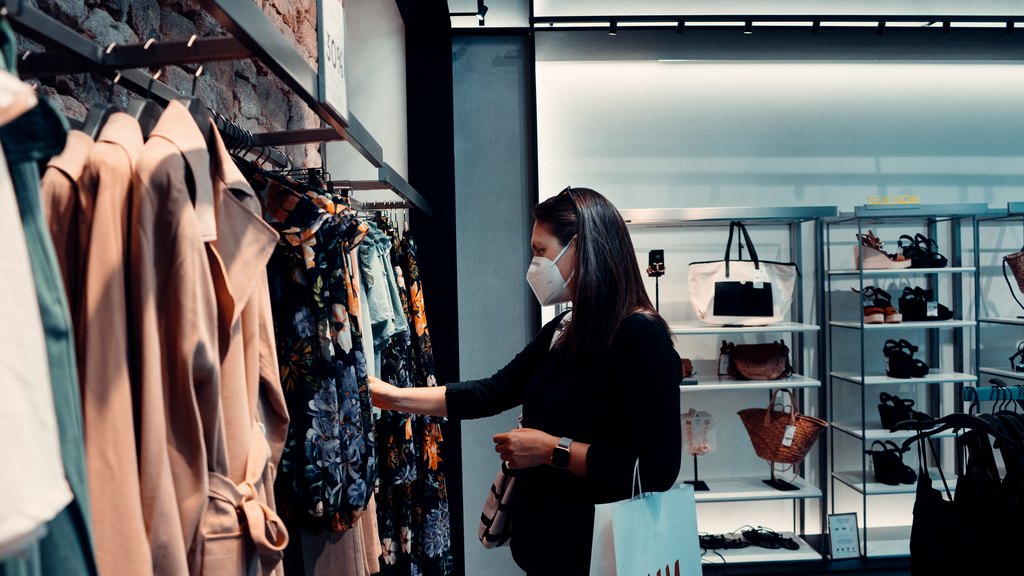 Consumer trends are always evolving. The use of new and improved personal technology enhances consumers' lives and pushes them to expect similar experiences in everyday environments. The COVID-19 pandemic changed many things for retail stores and consumers alike. eCommerce grew by 44% in 2020 as consumers stayed at home at the peak of the health crisis and bought most things online. It also catalyzed the evolution of the shopping experience – including use cases such as, curbside pickup, BOPIS, etc. The question that lingers right now is are these trends here to stay for good? And if they are, how can retailers continue to drive more in-store traffic?
1. Embrace Omnichannel
There is no doubt that eCommerce usage is rising regularly. In the last 12 months, online shopping has experienced tremendous growth. According to the latest PwC's Global Consumer Insight Pulse Survey, the pandemic helped accelerate consumer's shift to digital platforms for retail shopping. eCommerce portals provided the perfect way to shop without entering a store during the peak of the health crisis. Raydiant's State of Consumer Behavior 2021 report also mentioned that in the last 12 months 48% of respondents have switched to online purchases for some products that they used to buy in physical stores. However, over the last few months, brick and mortar stores have seen improvements in the number of shoppers visiting them. According to the same Raydiant report, 46% of the respondents said that given a choice they would prefer to shop in-store. The future of retail is hybrid – customers will continue to shop online and in-store. Retailers need to make sure they provide shoppers the best of both worlds. During the pandemic, many retailers who did not have an online presence scrambled to build eCommerce portals to serve this sudden change in demand. To navigate this new normal, merchants need to think about providing their customers with an omnichannel experience. From strengthening their eCommerce presence to continue to offer curbside pickup, buy online pick up in-store (BOPIS), etc. to encourage more customers to visit the store.
2. Commitment to Health and Safety Measures
PwC's survey also points out that 'health & safety conscious' consumers are still shopping less in physical stores. One way merchants can bring these customers back to the stores is by reinforcing the measures they are taking to keep shoppers safe. From promoting their commitment to regularly cleaning the stores (as per official guidelines) to accepting contactless payments for a touchless experience are just a few examples that can help put customers at ease and build trust.
3. Building Loyalty with Value-Added Services
The use of contactless payments surged in the US during the pandemic. Customers preferred to pay with a contactless card or their mobile wallets at many retail locations enabling fast, secure and contact-free payments. To take this experience to the next level, merchants need to look at building loyalty via value-added services (VAS) for mobile wallets. By integrating VAS, merchants can enable in-store customers to easily enroll into their loyalty rewards program and redeem points with just a tap of their phone. This helps merchants better manage their loyalty programs, gives them access to rich data and also helps get the customers back into the store.
4. Offering Unique In-Store Experiences
In-store foot traffic to retail is slowly returning, but merchants need to work harder to keep it that way moving forward. The key to building that loyalty is by offering customers unique experiences that are only available in physical stores. According to the Raydiant report, if the customer's in-store experience is good, 90% of shoppers are likely to return and over 60% are likely to spend more. Retailers can offer many unique use cases to serve each type of consumer from click and collect to in-store couponing, mobile checkout and even loyalty benefits that rely on shopping in-store instead of online.
Adapting to the Changing Retail Consumer
The typical retail consumer has evolved faster than anticipated. Gone are the days when they expected to shop for things in only one way – they want and look forward to finding their favorite retailers on multiple platforms. Merchants also need to work harder to encourage customers to go back into the store to shop.
Retailers today need to create a balance between reaching consumers where they are and building trust with them. By offering them good omnichannel experiences and reinforcing safety measures, merchants can expect to build loyalty.
If you are looking to enhance the customer experience in your retail business to bring shoppers back to the store, get in touch with us.
Matt Dougherty is an Account Executive at Ingenico, a Worldline brand