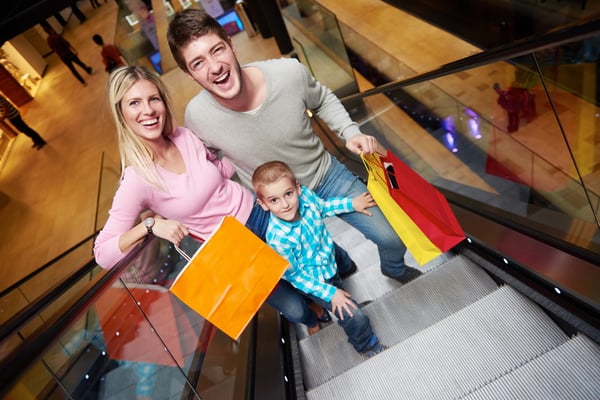 The holiday season has always been exciting for retailers and shoppers alike. While retailers offer enticing deals to attract more customers, shoppers look to get the most out of their spending as they buy gifts for their loved ones. But things are a little different this year. The COVID-19 pandemic has forced people to stay indoors and not visit crowded places for their safety and that of others. As a result, foot traffic to retail stores has slowed down and most shoppers must look at other options to buy gifts this holiday season.
How customers shop was already evolving, COVID-19 has just accelerated the change. From implementing more stringent health and safety measures to offering convenient ways to buy and pick up merchandise, retail shopping is transforming in many ways:
Contact-Free Experiences
Businesses have started offering contact-free experiences to consumers in their stores. With the acceptance of contactless payments and other alternative payment methods, customers can use their contactless cards, mobile wallets or other applications on their smartphones to pay for their purchases. This is not only safer, but a quicker way for customers to complete their purchase. From a merchant's standpoint, this also allows for integrating loyalty programs with mobile wallets offering customers an easy way to earn and redeem points. This accelerated adoption of new payment methods, along with its ancillary benefits, will change how customers shop and how retailers will drive revenue and increased engagement.
Self-Service
According to a recent Incisiv Shopper Study titled, "The New Store Shopper in High-Touch Retail," 96 percent of shoppers that were interviewed said they were unlikely to seek in-store conversation with retail staff. This brings self-service solutions into focus as an effective and safe way for customers to shop. Interactive touchscreen kiosks can help promote employee and customer safety as more shoppers start avoiding face to face interaction but still expect a good shopping experience. Store associates are important and are considered a great source of knowledge and insight to consumers. While many customers rely on these conversations in making a purchasing decision, it's time for retailers to think about how this can be digitized not just for the safety of customers in the current situation, but for the future as well.
In-Store or Curbside Pick-Up
While an option to buy online and pick up in-store (BOPIS) has existed for a while, the pandemic has surely pushed consumers to use this method more frequently. According to the report by Incisiv, there was a 208% increase in the number of orders placed online and picked up in-store in April 2020 compared to the same period in 2019. According to the same report, 85 percent of shoppers have significantly increased curbside pick-up compared to pre-pandemic times and over 80 percent expect to see these options in more places. This behavior shift can significantly alter the way consumers will shop in the future. While many consumers will go back to in store shopping as we move forward, offering the BOPIS or "click and collect" options will go a long way in building and keeping customer loyalty.
Preparing for the Customer of Tomorrow
In the wake of this pandemic, consumer needs and preferences have changed significantly, and retailers need to keep up. Sometimes it is the adoption of existing technology, such as contactless payments, and sometimes they need to think a little differently by providing digital solutions and helping customers to shop safely. Even though this health crisis may be temporary, the retail trends it will leave behind will affect the industry for years to come.
If you are looking to enhance the shopping experience for your retail customers and need to speak with a payments expert, get in touch with us.
Kylie Ruiz is an Account Manager at Ingenico