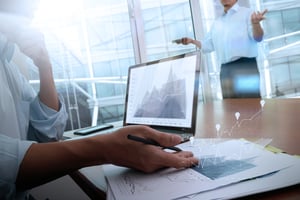 The COVID19 health crisis has had a big impact on the economy as many businesses have been shut for a few months. Some merchants had to close shop completely, while others operated in limited capacity. Many of our partners have been discussing innovative ways to help deal with this crisis. From highlighting benefits of technological solutions to changing consumer behavior, we have listed a few posts from some of our partners and insights they have to offer:
Olea's blog post discusses how kiosk solutions can help with reducing the risk of virus transmission in high traffic environments.
In this blog post, Datacap Systems Inc. explores the industry trends including social distancing, online ordering, etc. that may change how consumers shop in the future.
In addition to providing incentives to their customers in the light of the pandemic, Talech offers guidance to small & medium sized business to operate with safety of their staff and customers in mind.
In addition to following guidelines from your individual states, if you are looking for more information on best practices to keep your business, employees and customers safe, please check out the following resources:
If you need help in evaluating your current customer experience and require information on the solutions that can benefit your business in this situation, please get in touch with us.