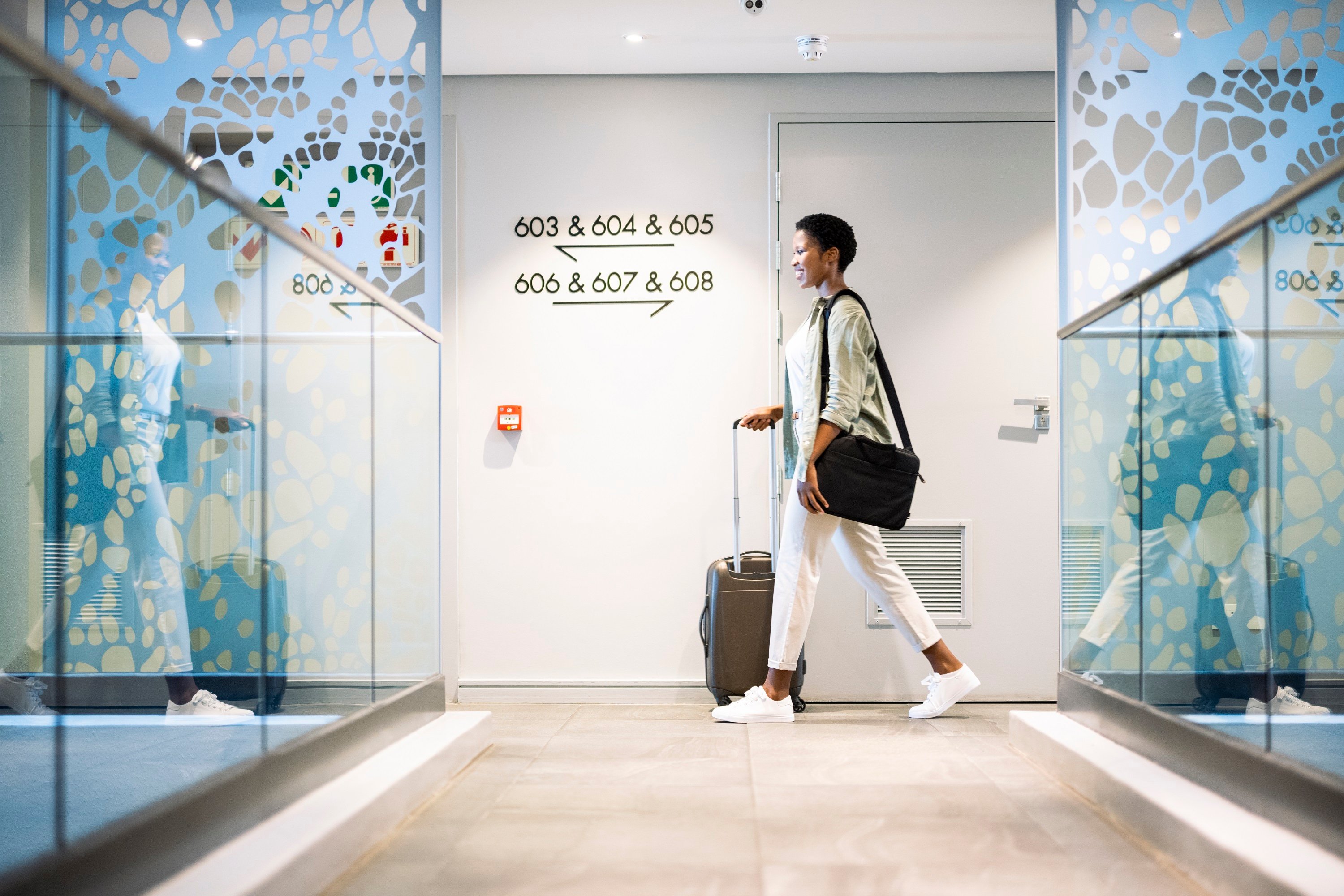 A far cry from the near-empty airports of a few years ago, words like 'chaos' and 'disaster' are being bandied about to describe the Summer 2022 air travel experience. Agile POS systems are a must in this current travel environment, just as they were throughout the chaos of another type that defined the previous few years. Some travel and hospitality trends – especially those related to POS terminals and other POS technology – that were in force ahead of 2022 are likely to stick around for 2023, but for different reasons than the ones that put them into favor in the first place.


A confluence of pent-up demand and profound staffing shortages have contributed to the "hot mess" that is the airline industry right now, but they aren't the only travel-related sector with problems attracting and retaining staff. According to PwC, accommodation and food services have experienced double the average quit rate of other sectors over the past two years.

Self-service

Self-service POS terminals were one way to facilitate social distancing at the height of the pandemic, especially in the retail sector. The concept's use case is as relevant to travelers as it was to shoppers. Labor shortages have led to frustrated travelers in all modes of transportation, from lack of rental cars to anemic airline staff leading to long lines.

Secretary of Transportation Pete Buttigieg is already trying to manage customer expectations for fall and winter holiday travel.

This is where POS terminals, from self-service ticketing kiosks to buying a drink or snack on a plane, have been more important than ever before. POS transactions are expected to be swift and secure. Harried travelers want what they want, when they want it, without having to rely on short-staffed company reps to get it for them.

Self-service POS terminals help the customer experience for everything from hotel check-ins to purchasing train tickets, especially with almost half of U.S. states at least somewhere on the journey toward digital driver's licenses. Travelers get the convenience that is now of utmost importance to all consumers, while employees can execute tasks like rebooking flights and tracking down rental car inventory through apps on POS terminals.

Working While Vacationing (Or Vacationing While Working)

Deloitte calls them "laptop luggers" – remote workers who are taking advantage of their "untethered" status to mix work and travel. According to a January 2022 PwC survey, 77% of companies planned to offer some form of hybrid work. Mobile people means there's a commensurate need for nimble POS terminals to process everything workers need.

Just as in 2022, hotels will need to take remote work into account in terms of both their room and experience design. Deloitte's 2022 summer travel survey showed the remote working experience had 12% more influence in lodging selection for Summer 2022 travels than in 2021 and that four out of five "laptop luggers" planned to extend their summer trip due to the ability to work remotely. Checking in and out must be as frictionless as possible, with guests having the option to pay and use loyalty points through POS systems.

The survey also found that the ability to earn and use loyalty points was a factor in lodging and airline choice for remote workers. The fact that loyalty programs serve the additional purpose of gathering traveler data is yet another reinforcement of the need for a POS system with end-to-end capability. The data can be used to provide personalized offers and services which, along with convenience, are key ingredients in a positive customer experience.

mPOS

A leisure traveler taking their only vacation of the year may tolerate a 30-minute wait to check in at their hotel. A corporate employee who travels for business twice a month may quickly grow tired of such an inconvenience.

Mobile POS (mPOS) allows businesses to meet customers where they are – literally. Hotel employees can use mobile POS terminals for line-busting during busy periods at the front desk or to provide guests with pay-at-table convenience at the hotel's restaurant or bar.

Some cities are even using mobility-as-a-service (MaaS) to enable people to pay for both public and private modes of transportation from their smartphone or tablet.

Be There for the Weary Travelers

With inflation on the rise at the time of Deloitte's survey, financial concerns were the top-cited reason for not taking a leisure trip during summer 2022. Unfortunately, economic woes haven't eased, so travel and hospitality businesses that have consumers' budgets in mind – such as hotel chains that offer discounted rates for specific locations based on individual guests' preferences – are likely to be best positioned for 2023.

Travelers, whether for work or pleasure, need businesses that can help them navigate whatever new chaos is on the horizon. And for that, those businesses need the right POS terminal by their side.


Get in touch with us to learn how how a nimble POS terminal and system can help your hospitality business thrive.
Bruce Rasmussen is the Director of Sales at Ingenico, a Worldline brand
Photo by freestocks on Unsplash