This month, Ingenico Group interviewed Justin Levitte, vice president of strategic customer solutions at Elavon, a leading global payments provider and subsidiary of U.S. Bancorp, who had some great insight for restaurants and hotels around the EMV migration, pay at the table solutions, and much more.
Here's a look at the conversation:
Importance of EMV for Hospitality: How does it benefit hotels?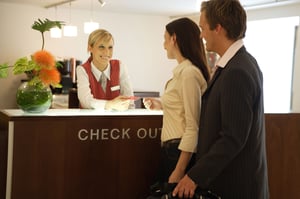 There are several reasons why EMV is an important investment for hotels. First, it will help protect them from the EMV liability shift. As of October 1st of this year, hotels may be liable for fraudulent transactions on any EMV capable cards and for fraudulent transactions on lost or stolen Visa, MasterCard, Discover or American Express cards which would have been detectable with an EMV enabled terminal. This is a big change, in that hotels will bear the financial burden of most fraudulent card activity instead of the card issuer. This is relevant not only for front desk activities, but also with payments made in hotel shops, restaurants and bars.
Secondly, EMV is largely the new global standard, having already been adopted by 80 countries. Before October 1, 2015, the United States, however, was not one of these countries. By adopting EMV, hotels are aligned with the expectation of all international travelers. International travelers are accustomed to maintaining possession of their card at all times, and "dipping" or inserting their cards into point of sale (POS) terminals versus swiping them. The adoption of EMV puts the United States on par with the protection against fraudulent card activity that most other countries and travelers currently employ.
Last but not least, no hotel, restaurant or retail brand wants to make headlines as being the next major brand with a data breach - where thousands or even millions of credit card numbers are stolen. Although EMV alone won't protect against this activity, a layered security approach, often implemented at the same time as EMV enablement, allows hotels to protect cardholder data from being stolen. Through the use of encryption and tokenization, cardholder data can be removed from the POS and Property Management System (PMS). Sensitive data is replaced by symbols during transit, thus leaving criminals with nothing to find and nothing to steal.
Challenges of EMV Migration: How has Elavon addressed them?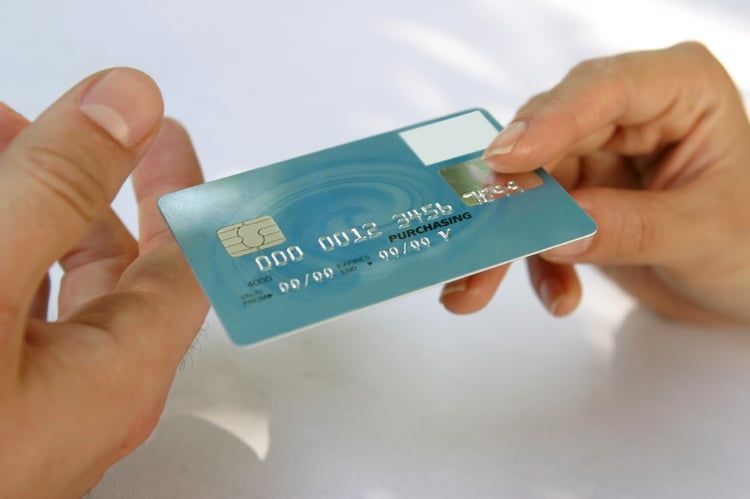 Merchants will face the challenge of updating their POS/PMS environment with the hardware and software to support EMV and to get their solution EMV-certified. Additionally, merchants may face challenges getting their staff trained to support the changes brought about by accepting EMV cards and processing the transactions.
For many, especially those in the hospitality industry, EMV will bring about a dramatic shift in the way payments are collected. For hotels, there will now need to be terminals installed at the front desk so that guests can insert their chip cards directly into the terminal themselves. For restaurants, the adoption of pay-at-the-table will usher in shifts as well, as customers will no longer give servers their cards to process payments, but rather the terminal will be brought to the table.
These changes will require a shift in both the ways employees and guests handle payments and will need to be aided by training and patience. Staff training will be an essential aspect of moving to EMV, to ensure the switch from 'swipe' to "dip' doesn't result in delays or guest frustration and confusion. Fortunately, with some very popular big box chains already completing their EMV implementations, customers in the United States are becoming more familiar with the process. This should reduce both staff and customer learning challenges.
Elavon helps address these challenges by remaining at the forefront of EMV education and enablement. Thanks to our strong European and Canadian presence, Elavon has many years of experience with EMV. This experience aided our EMV migration here in the United States. We have been working with our customers, including those within our restaurant and hotel portfolio for more than 2 years, helping them work towards implementing EMV and security solutions. We currently have our Simplify EMV solution deployed in several hotels and are continuously rolling out this solution to new hotels, restaurants and retail locations.
Elavon has also built our reputation on Customer Service. We understand the changes EMV brings, so we work closely with our customers to help them understand the steps that need to be taken, provide all the necessary equipment and connections, highlight any potential challenges, and address them before they arise in our customer's business environment.
It is our goal to ensure a smooth, stress-free change from the current 'mag swipe" to EMV acceptance.
EMV Migration in Restaurants: What is Elavon's strategy?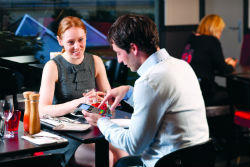 Elavon seeks to help restaurants and other businesses asses the best solution for them. EMV needs to be thought of along with a more comprehensive security package, and what's right for one may not be right for all. Elavon helps restaurant merchants review their risks in identifying what level of EMV, encryption and tokenization they wish to support.
For example, is your highest-risk data sitting static (or "at rest") in your POS/PMS environment? If the answer is yes, then you need to support both encryption and tokenization in your payment solution to secure cardholder data that is being transmitted for authorization from the terminal device to your payment processor (or "in transit"). This may also decrease the scope of your PCI DSS compliance.
If your environment experiences a high level of fraudulent or cloned cards, then you'll want to implement EMV support in your POS/PMS environment. If you experience a high percentage of lost/stolen cards, you'll want to look into a pay-at-the-table solution, such as one that uses a Bluetooth connection to your POS system. However, if the added cost of Bluetooth terminals is not justified in your environment, you can still process the card at your workstation, with the understanding that the risk of loss may fall to your business if you process a fraudulent chip card on a non-EMV enabled terminal.
Pay-at-the-Table Solution: Good option for restaurants?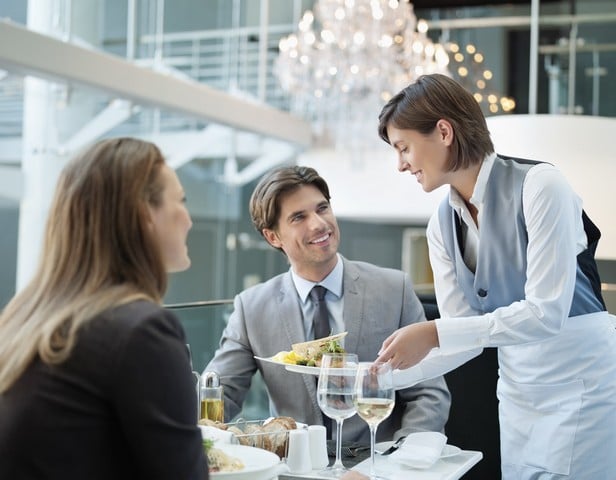 The answer to this is two-fold. First, as stated above, it depends on the amount of risk and liability you are willing to undertake versus the cost of supporting a full pay-at-the-table solution. By supporting a tethered EMV compliant solution where the terminals do not support PIN capture, you will not hold the fraudulent EMV card liability, but you will assume the lost/stolen liability for non-Visa EMV enabled cards.
However, for some full service restaurants, customers may want to be provided the option of paying at the table and not having their cards taken away from their possession and sight for payment processing. So even if the lost/stolen liability is viewed as acceptable, the consumer experience may demand support for pay-at-the-table in your environment.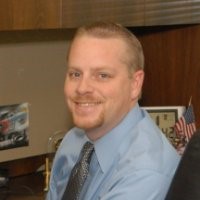 Justin Levitte is VP of Strategic Customer Solutions at Elavon