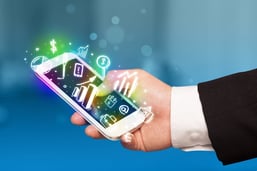 When it comes to different ways to pay, mobile wallets have the "cool" factor figured out. Instead of taking out your wallet or looking into your purse for a credit card, you simply tap your smartphone on the merchant's payment solution to securely pay for goods and services. The payment is instant and the customer is satisfied.
Popularity of Mobile Wallets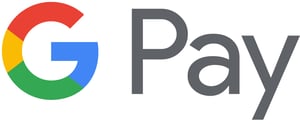 Mobile wallets started to gain popularity during the EMV migration a few years ago. As merchants were scrambling to get their payment technology upgraded to accept EMV, mobile wallet acceptance was not being implemented as the business owners did not see the potential of the technology at that time. As consumer adoption of this NFC/contactless technology rises in the coming years, merchants need to be prepared for it.
According to a recent research report from Forrester & J.P. Morgan, 55 percent of merchants are likely to upgrade their systems to accept mobile wallets in the next 12 months. The report also found out that the adoption of mobile wallet slightly slowed down from 15 percent in October 2016 to 14 percent in June 2017. However, 41 percent of the consumers are likely to try digital wallets within the next year.
Value-Added Services
With mobile wallet use potentially on the rise, it's important for merchants to start thinking about how the technology could positively impact their relationship with customers. This is where merchants need to start thinking about how accepting mobile wallets with value-added services can help boost their business, attract more customers and build loyalty. Earlier this year, Google introduced Google Pay Smart Tap to help merchants take their loyalty programs to the next level. This solution enables merchants to engage with their customers in loyalty programs all via their mobile wallet – Google Pay. With just one tap of their smartphone, customers can enroll in the merchant's loyalty program by using existing information stored in their mobile wallet. Such a solution can help merchants cut their checkout time significantly.
Mobile wallets have come a long way since their launch a few years ago, and as more consumers adopt the technology, merchants also need to think about how they can take that customer experience from being good to being great. Mobile wallets combined with value-added services is beneficial to both merchants and customers:
Merchant Benefits:
Customer Acquisition: With solutions like Google Pay Smart Tap, merchants can easily enable loyalty program sign-up for customers. As the info within the mobile wallets gets automatically transferred to the loyalty program upon authentication, solutions like these can help improve overall shopping experience and reduce time and money put into customer acquisition.
Driving Incremental Sales: Discounts, offers and deals are known to help increase average basket size of retail customers. Value-added services help drive these incremental sales for the merchant by pushing offers and discounts directly to the customers' smartphones. These push notifications can be personalized to enhance the customers' overall offer and their view of the brand. In a typical situation, customers are also reminded when their offer is about to expire, so they can make use of it soon. Such solutions are easy to use from a customer's standpoint and help in increasing offer redemption and potentially can create repeat purchases.
Creating Magical In-Store Experiences: Creating a great shopping environment for customers is critical for every merchant. If the customers enjoy the experience, they are more likely to come back to the merchant and purchase again. With services like Google Pay Smart Tap, merchants can combine ease of payment with loyalty. In a typical purchasing situation: customers enrolled in the business' loyalty program will be prompted with an offer on their phones based on the store and they can simply tap on the offer to use it immediately. Shoppers can also plan ahead by adding these deals/offers to their mobile wallet before they visit the retail location via the store's mobile app. These solutions create a unique experience and make offers more accessible and easy to redeem for the customer. From a merchant's perspective, these offers can help increase these average basket size for all the customers enrolled in the loyalty program.
Customer Benefits:
Ease & Convenience: Consumers love taking advantage of deals and offers while they shop and mobile wallets with value-added services enable just that. These solutions make it easy and convenient for customers to pay for their merchandise and access any offers/deals that the merchant's loyalty or rewards program offers.
Security: Mobile wallets such as Google Pay are secure and simplify the acceptance of EMV for merchants. They also use high levels of encryption and tokenization that help protect cardholder information better than physical cards. By being able to pay with their mobile wallets, customers can be assured that their cardholder data is safe.
Future of Mobile Wallets and Value-Added Services
Apart from the retail use cases mentioned above, we see mobile wallets and value-added services being implemented across many different industries. From boarding a plane – with a digital boarding pass, to entering a sporting event with offers from concession stands as push notifications, the possibilities with value-added services are endless. As mobile wallets make inroads in the U.S. payments industry, our goal is to make it easy for partners to integrate with our Google Pay API. This way, merchants across different industries are able to provide their customers with a great payment experience but also follow through on their loyalty programs. If you are interested in learning more about Google Pay Smart Tap, get in touch with us.
Parag Ladhawala, Merchant Product Partnerships, Google Pay