For the third consecutive year, Ingenico ePayments was awarded "Best International CNP Program" at the annual 2018 CNP Awards, which was held in Orlando, Florida.
The Card Not Present (CNP) Expo included educational sessions, keynote speakers, and live demonstrations on fraud prevention, global payments, chargeback management and other topics affecting the card-not-present industry.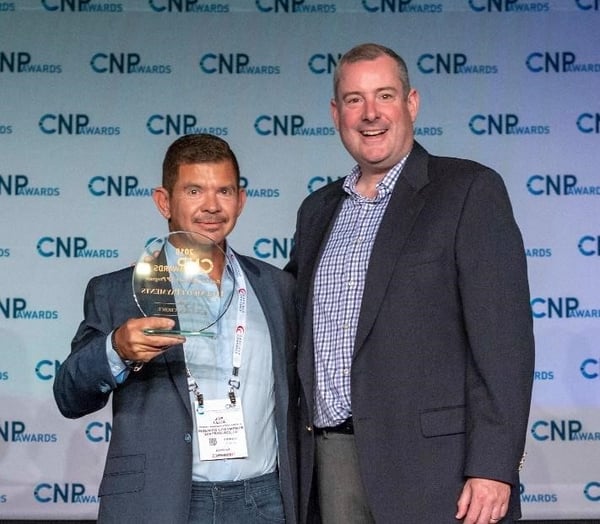 There were 12 categories for vendor awards. Ingenico ePayments was described as the "payment provider located outside the U.S. that most effectively meets the specific needs of merchants that accept CNP payments."
This is the fourth award Ingenico has won at the CNP Awards. In the past, Ingenico was awarded 2017 and 2016 Best International CNP Program, Judges Choice, and 2017 Best Payment Service Provider, Judges Choice.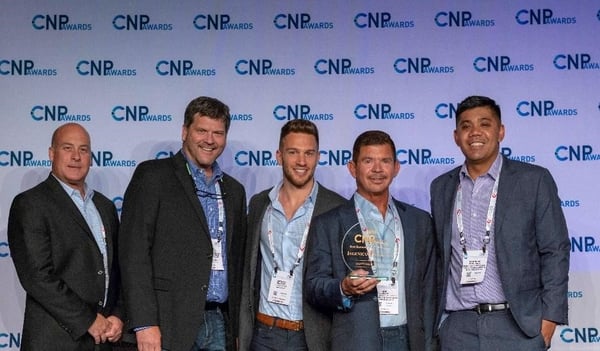 When asked what sets Ingenico ePayments apart from its competitors, Michael Bilotta, head of FX for North America and LATAM, Ingenico ePayments, emphasized our relationships with customers. "It's no longer sufficient to just have the ability to acquire credit and debit card transactions and offer connections with different alternative payment methods. We go a step further by providing our merchants with actionable intelligence around data and helping them accelerate their business," Bilotta said.
D.J. Murphy, editor-in-chief of CardNotPresent.com, praised the nominees for their role in the future of card-not-present payments: "The nominated companies highlight the industry's commitment to improving the CNP payment experience, as we look to offer safe, secure and seamless payment to customers around the world," he said. "Card-not-present payments are gaining momentum with global customers due to their speed, convenience and ease of use."
With the continued rise of eCommerce worldwide and subsequent rise in fraud attacks, merchants have had to shift their focus to fraud management.
"The CNP trade show has changed flavors over the past couple of years and now tends to be heavily focused on fraud," Brandon Manzano said. "Our new partnership with Fraugster offers merchants full liability for every transaction and ensures the highest acceptance rates, zero fraud losses, and decisions made in real-time, 15ms to decide whether a transaction is fraudulent or not."
On average, online merchants lose 1.5 percent of annual revenues to fraud, resulting in billions of dollars lost, including those from false positives that erroneously block good transactions.
To combat this, Fraugster has developed a proprietary AI technology that combines the thought processes of human analysts with machine scalability, identifying new fraud patterns as they emerge, in real time, making it possible to detect fraud before it costs merchant damage.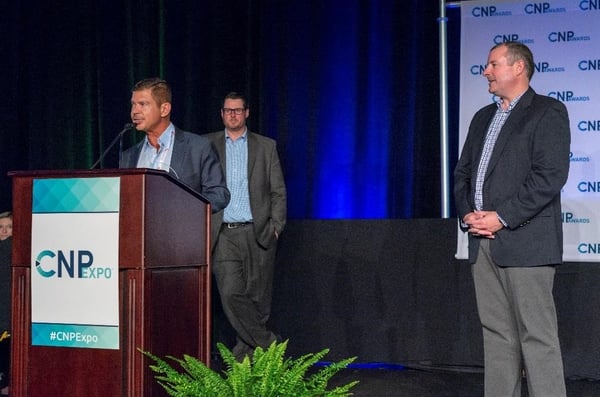 Ingenico ePayments also participated in a panel session titled, "Basics of Cross-Border Payments: What Every Company Planning to Accept Payments Internationally Needs to Know." Michael Bilotta was one of four panelists to speak about international payments strategy and best practices, alongside Joe Emig of Payvision, Joe Twer of BlueSnap, and Steve Villegas of PPRO.
"International, local and alternative payments methods, insights to payment preferences in different geographies, and multi-acquirer set-ups captured the audience's attention," said Michael Bilotta. "The panel generated a lively Q&A session especially with merchants that were looking to expand into different geographies.
Aside from the show, the North America team sponsored a dinner with over 50 attendees, the majority being prospects, Manzano said.
"We left the dinner with guests impressed with the team's payment processing knowledge and a strong intent to move their business from the competition to Ingenico," he added.
As General Manager of North America, I couldn't be prouder of my team and the recognition they received for their hard work and the benefits of our product. Congratulations to everyone involved and we're already looking forward to the CNP Awards next year.
Joe Leija is General Manager, North America, Ingenico ePayments