Moving Money: Consumers and Mobile Payments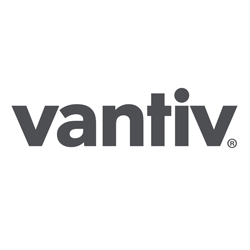 Smartphones are in the hands of more Americans than ever before. Pew Research estimates that 68% of the population owned a smartphone in 2015 and that number is expected to keep growing. In addition to the connectivity that smartphones provide to information, entertainment, and one another, they can also help simplify payment transactions. The availability of smartphone-based digital wallets like Apple Pay and Google Wallet have morphed mobile devices into payment devices, while also changing the dynamics of traditional cash-only transactions. Now parking fees, public transportation fares, and fast food purchases are just some of the smaller-ticket items that can be paid using mobile devices.
Given all the buzz around mobile payments, Vantiv teamed up with Socratic Technologies to learn more about who's really using them. Here's what a survey of 500 consumers revealed.
Millennials (ages 25-34) and Gen Xers (ages 35-44) are the Heaviest Users of Mobile Payments.
46% of Millennials and 41% of Gen Xers use mobile payments. In fact, 22% of Millennials say that they use mobile payments regularly to make purchases. Only 10% of Traditionalists (ages 65+) use mobile payments and 66% of them say they are simply not interested in paying that way.
Speed of Checkout is the Primary Benefit for Mobile Payments Users.
Of respondents that use mobile payments, 75% cite speed of checkout as the primary benefit.
Mobile Payments Compatibility Should be Clearly Marked at the Point of Sale (POS).
65% of respondents that use mobile payments said that they can't always tell which POS terminals accept them. There's an opportunity for retailers to clearly communicate which types of mobile payments are accepted at checkout.
Mobile Payments Users Wish they were Available at More Retail Locations, but the Availability of Mobile Payments has a Relatively Low Influence on Store Selection.
75% of mobile payments users are interested in using them at more retail locations. However, only 53% will select one retailer over another because of their ability to accept mobile payments.
Safety is the Primary Concern for Those Not interested in Using Mobile Payments.
Far and away, safety concerns are the primary reason for shying away from mobile payments. A full 70% of respondents that don't use mobile payments cited safety as their number one concern.
Men and Women Use Mobile Payments Equally.
There is little difference between men and women's use of mobile payments, with 29% of men and 28% of women using them. However, women are more likely to express some dissatisfaction with the mobile payments process when it varies between retailers and when cashiers are unfamiliar with how to process mobile payments.

(Original post was published on Vantiv's blog)
Tony Rose is the Director of Product Management of Mobile at Vantiv