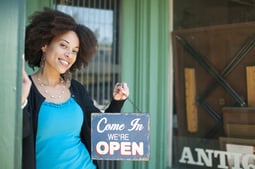 Today, brick and mortar retailers have to work harder to compete with the likes of Amazon and other online merchants. Other than better products and competitive pricing, merchants need to focus on enhancing their customer's journey with a positive buying experience. This is where an omni-channel strategy comes into the picture.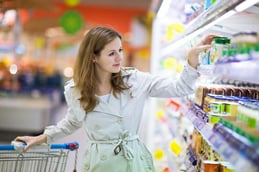 In an ideal omni-channel environment, a merchant provides its customers with a seamless experience across multiple platforms. Be it online, via mobile, in-store or unattended, customers should be able to research a product, browse their options and even make a purchase without moving away from the brand experience. They should also be able to pay for the product or service using their choice of payment method including magstripe, EMV and NFC/contactless. By allowing customers to extend their purchasing experience on multiple platforms, merchants can collect data on their buying behavior. This customer data is what merchants are really looking for as it helps them refine their marketing strategy.
Implementing omni-channel is top of mind for many U.S. merchants, but there are some myths about executing this strategy that hold them back. In this blog post, I examine three of the most common myths about omni-channel that exist in the industry and provide insight into the reality of the situation. Let's take a look:
Omni-channel payment systems are impossible to implement.
I've come across many merchants who believe implementing an omni-channel strategy from a payments perspective is next to impossible. The truth is that an omni-channel strategy is not impossible, although it's sometimes difficult to implement for a few reasons:
Limited Budgets & Priorities: Most merchants have limited budgets when it comes to enhancing payment technology, and it hasn't been a high priority for them for many years. Also, merchants who have recently upgraded their payment technologies to accept EMV and NFC may not have the budget to further enhance their business with an omni-channel
Legacy Systems & Complex Integration: In most cases, each payment method (in-store, online/mobile or unattended) requires its own integration and potentially different payment processors for each. To successfully carry out these multiple integrations, merchants would have to move away from their legacy systems, which can be an unfamiliar and costly undertaking.
Building an omni-channel architecture is far from being impossible, but it can be challenging, and merchants need all the help they can get to manage the complex integrations and technologies. Merchants need to create a roadmap that includes updating the payment system as part of their overall strategy to better plan out how they aim to tackle each challenge, but they don't have to do it alone. A good payment technology partner can assist them as they move along the process. Working with a highly knowledgeable and experienced partner simplifies implementation process and reduces the cost and complexity of enhancing payment technologies for omni-channel retail.
Complete omni-channel payment solutions don't exist.
Merchants often argue that they haven't seen a complete omni-channel solution in the payments industry. In reality, a "complete" solution can mean different things for different people. At its core, omni-channel is about reaching customers where they are and giving them the option to pay on whatever platform they prefer—whether it's in-store, online, via mobile, or on an unattended device. In most cases, a full omni-channel solution is perfectly feasible and can be tailor-made to fit a merchant's needs. Complete omni-channel solutions do exist in the market, even if its implementation may differ for each business. Indeed, a simple online and mobile strategy that works for one merchant may not work for another.
Omni-channel payment systems must cover every channel.
The grandeur of the omni-channel concept gets the best of many merchants. They get bogged down with the idea of implementing for all platforms, which can seem overwhelming and hold them back from considering it in the first place. Merchants need to understand three very important elements of implementing a successful omni-channel strategy:
Listen to your customer: It's really important for merchants to listen to the needs of their customers and ascertain what aspects of their buying experience need enhancement. For example, if a lot of their customers are looking for an online shopping experience but not as many are seeking a mobile experience, then it may make sense to implement improved payment technologies for only the channel they are most likely to use.
Start small: Merchants should start small and implement for one additional channel. For example, they could start with connecting their online ordering system with their brick and mortar stores and measure the impact it has on their business. By allowing online orders to be picked up in store, merchants could learn about their customer preferences the further refine their strategy.
Grow your strategy: After starting small, merchants can ascertain if they need to grow their strategy and include any additional channels. Adding to the previous example, after seeing an increase in customers picking up online orders in store for products that do not require consultative experiences, merchants can implement self-service vending solutions that sell those products as well.
By listening to their customers, starting small and building on their strategy, merchants can deliver a successful omni-channel experience that works for their business.
For merchants who don't have experience with payment technology, the difficulty of implementation can increase dramatically. That is where they need a trusted technology partner who can work with them through the process. If you're looking to implement an omni-channel strategy in your business, contact us and we'd be happy to help you!
Jacques Guerin is EVP, North America at Ingenico Group