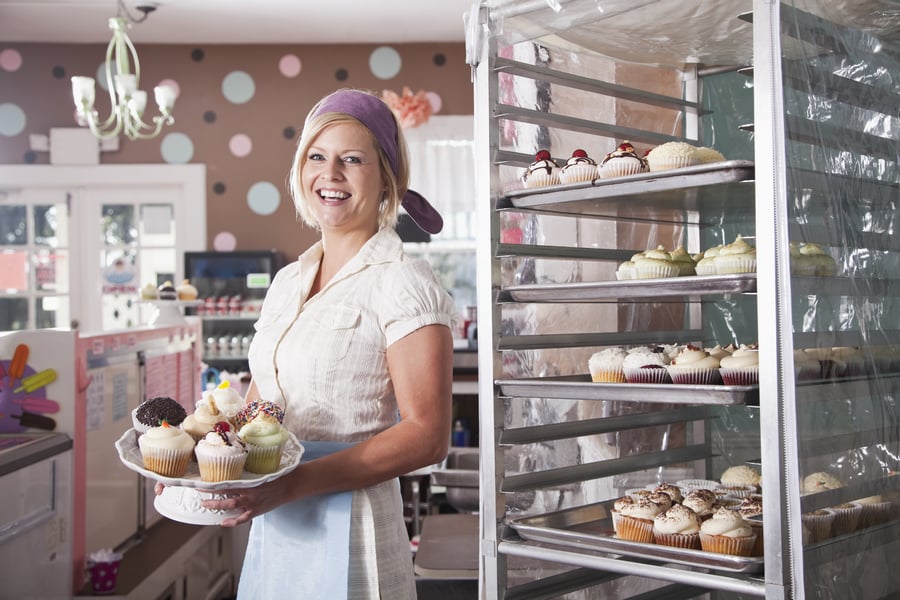 The continuous evolution of technology and the payments industry leads to new and improved solutions to business problems. As an ISV, it is important to be aware of what's happening in the industry and how new solutions can contribute to your business. Don't stress, we've done the work for you—now you just need to decide which trends to execute on. Here are three trends happening right now and how they could boost your business as an ISV:
PIN-on-Mobile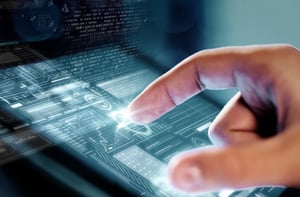 In payment acceptance, PIN on Mobile is a common industry term specifically used to describe software-based PIN entry and authentication using a Consumer Off-the-Shelf (COTS) device, typically a tablet or smartphone. As more merchants begin to adopt a Bring Your Own Device (BYOD) strategy in their business (36 percent in early 2017, 50 percent in early 2018), using their own tablets can help drive their solutions costs down. While a traditional payment terminal has a physical keypad, with PIN on Mobile, the PIN is entered through a software application running on the merchant's mobile device. In order to ensure security, this software application securely accepts the PIN without letting the mobile device's system interfere. This is an emerging trend seen all over the world because it eliminates the need for the card reader to include a physical keypad, making it less expensive and perfect for smaller merchants. Consumers aren't going to miss the physical keypad, either. Think about cellphones ten years ago compared to now—one of the biggest changes is that the keypad has become virtual. PIN on Mobile is a similar transition and is a great example of how the payments industry continues to drive innovation.
Android POS Solutions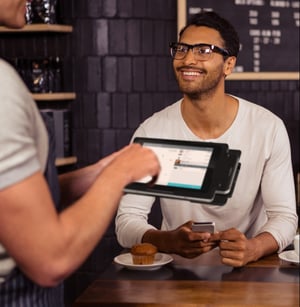 While mobile POS solutions used to be marketed to smaller businesses with limited resources, there have been some significant changes over the last few years. A tablet POS solution, as opposed to a smartphone, is more popular with merchants of all sizes today because it provides a larger interface. It also allows merchants to run more powerful and robust applications than a smartphone. For example, employees to provide better customer interaction in-store by being able to check inventory, additional product information or upsell additional products. In fact, in a recent Global Shopper Study, 66 percent of associates surveyed believed that they could provide better customer service and improve the shopping experience if they are equipped with tablets. These mobile devices are popular as they provide additional flexibilities to merchants outside of just accepting payments when they work with mobile card readers. When combined with the right applications, these tablets can also be used to manage employee schedules, analyze sales reports and manage other aspects of business operations. These benefits extend beyond retail and can be used in a variety of market segments, industries, verticals and use cases in both small and large businesses.
Mobile POS EMV Software Development Kit (SDK)
In order for ISVs to accept payments from a smartphone or tablet paired with a mobile POS card reader, they must comply with the latest industry standards and be certified to securely accept EMV and contactless transactions. Although enabling EMV for mobile POS can be time-consuming, expensive and a complex process, a software development kit (SDK) can be a huge help. An SDK enables ISVs and developers to easily add secure payment acceptance to their innovative business application. Given that the Cloud API market has been gaining momentum (expected to grow 20% CAGR between 2016-2022), using a solid SDK can add immense value to an ISV's business solution. It also connects with a range of pre-certified hardware reducing time and money spent on solution certifications.
These are just some of the key trends ISVs and developers should be aware of as they grow their business. What trends are you most excited about? If you are looking to implement a new strategy for your business and are interesting in talking to an industry expert, drop us a line.
Erica Eby is Head of Channel Engagement at Ingenico Group, North America