It's been five months since the US EMV liability shift deadline of October 1, 2015 passed. Even though the EMV migration has been slow in the US, many big box retailers, such as Best Buy, The Home Depot, Walmart etc. have upgraded their payment technology to accept EMV chip cards – a new credit card security standard in the US. But many small businesses are yet to migrate.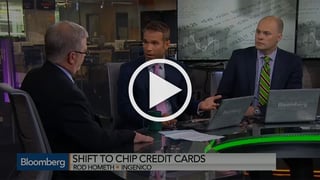 In a conversation with Bloomberg Business, Ingenico Group's SVP of Strategic Development, Rod Hometh mentions how small businesses are more vulnerable to security threats than they think and they too need to upgrade their payment technology. According to Rod, "Small merchants tend to think they are not going to be affected by not upgrading their payment technology since they haven't seen a fraudulent transaction and they believe they know their customers." Rod Hometh continued to talk about how small businesses fail to understand that once larger merchants upgrade to secure payment technology, fraudsters are more likely to migrate to smaller merchants rather than close up shop. This puts small businesses at considerable risk since even a small amount of credit card fraud can lead to huge costs for them.
Here are three major risks of not migrating to EMV which SMBs should know about:
Financial Risk: Chargebacks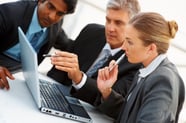 The financial risk is the most obvious. Businesses that do not upgrade their payment technology to accept EMV chip cards must bear the financial responsibility of a chargeback due to credit card fraud. As mentioned in Rod's interview above, even a small amount of credit card fraud can cripple certain small businesses.
Business Risk: Customers loyalty is at stake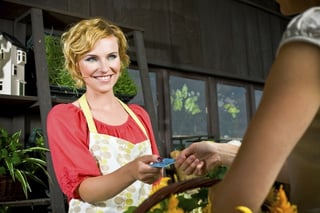 Cybersecurity threats seem to be a regular occurrence in today's time. Many big and well-known brands are becoming victims of data breaches and significant amounts of sensitive information is being stolen. Consumers around the US are slowly becoming aware that their personal data is at stake and are wary of where they use their credit cards. As we move forward, consumers won't really mind taking their business elsewhere if a merchant is not using the most secure technology to accept payments. For a small business, losing customers can hurt them significantly. By upgrading their payment technology to accept EMV, small businesses can not only enhance payment security but also avoid the risk of losing customers to their competitors.
Brand Reputation: Bad publicity can damage the brand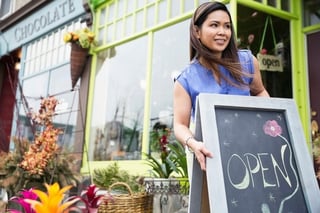 News of a credit card fraud at your business has the potential to negatively affect your brand's reputation. A big retailer such as Target's brand reputation was affected by the consequences of the infamous data breach of 2013. Their profits fell by 46 percent and consumers took a long time to come back to the store. For a small business, a damaged brand reputation can have a huge impact on the company's revenue. By upgrading their payment technology, small business owners can protect their brand's reputation.
Upgrading payment technology can seem like a huge undertaking, but having a trusted technology partner makes it easier on small business owners. These small businesses also have the option of opting for EMV-enabled mPOS solutions which have many benefits. The bottom line is that upgrading payment technology is important for any merchant to protect themselves from risks that affects their business negatively due to credit card fraud. If you have any further questions feel free to ask in the comments below or visit our Ask an Expert section of our website.
Mathieu Limousi, Director of Segment Marketing, North America / Ingenico Group