The last decade has seen many technological advancements in known payment environments. The introduction of point of sale (POS) systems has changed payment experiences by replacing cash registers in many scenarios. Credit cards have become a preferred mode of payment and more merchants are working towards accepting them.
But one technology that has made a huge difference is mobile point of sale (mPOS). According to a report by 451 Research, the global mPOS installed base will grow from 13.3 million units today to 54.03 million units in 2019. A typical mPOS solution gives merchants the flexibility to accept credit card payments anywhere, anytime. They could be at a farmer's market selling baked goods, inside a retail store assisting customers check out, or finishing a construction project at your home. mPOS solutions come in a variety of different flavors, ranging from fully integrated to standalone solutions, and run on a variety of different devices, ranging from smartphones to tablets to wireless terminals. These mPOS solutions have many benefits. Let's take a look at the top five that every merchant should know:
Mobility: Accepting credit card payments anywhere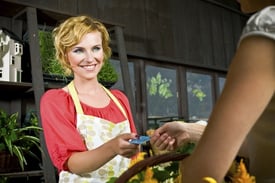 One of the key benefits of mPOS solutions is that they provide merchants means to drive sales in different environments. In a retail setting, merchants can sell their products to a customer in different parts of the store. Merchants who often sell goods/services in an out-of-store environment – be it a farmers market, a food truck, or in a customer's home - can make use of an mPOS solution to securely accept different types of card payments.
Personalized Service: Enhancing customer experience and increasing sales opportunities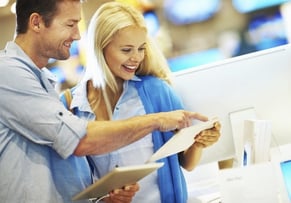 The mobility aspect of the mPOS device helps merchants provide a more personalized experience to customers. As sales representatives have the ability to check-out customers within the aisle instead of the check-out lanes, the opportunity to cross sell and upsell is greater. For example, a sales rep helping a customer check out in the aisles can also point to other accessories that fit well with customer's purchase. This enhances the customer's experience, helps build a positive perception of the merchant's business, and also drives greater sales opportunities.
EMV Migration: Easing in to the upgrade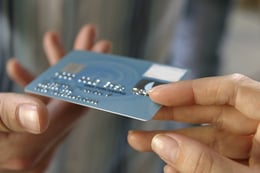 The EMV migration is underway in the US and many merchants are still looking for robust payment solutions that will allow them to accept EMV cards. mPOS solutions provide merchants with an often less expensive option that can help them quickly become EMV ready. These solutions are also often easier to deploy and faster to set up. By migrating to EMV, merchants can avoid being responsible for chargebacks caused by fraudulent credit card transactions. You can learn more about the EMV liability shift by downloading our free ebook.
Quick Checkout: Retail line busting made easy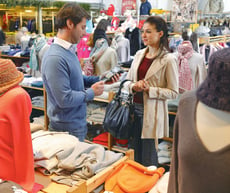 Many retail environments are known to have long checkout lines and a lot of customers no longer have the patience to wait, especially, if they only have few items to buy. In such a scenario, a sales representative with an mPOS solution can help the customer avoid waiting in lines and check out much more quickly, right from the store aisle. Using an in-store mPOS solution in addition to existing fixed payment acceptance solutions can also help merchants manage customers during busy holiday seasons.
Accept Mobile Wallets: Providing multiple options to pay
Mobile wallets such as Apple Pay, Android Pay and Samsung Pay are gaining popularity among consumers. These NFC/contactless payment solutions allow consumers to use their smartphones to pay for goods and services. Merchants in the U.S. are looking for ways to accept these types of payments and this is where mPOS can help. From a merchant's perspective, new NFC enabled mPOS solutions are much easier to implement, are less expensive, provide them the convenience to accept NFC/contactless payments anywhere and also help them integrate value-added services, such as loyalty and offers.
Looking ahead
Mobile point-of-sale is here to stay and as we move forward their application is set make its way into different industries. Please let us know your thoughts in the comments section below. You can also download a PDF version of the blog post here.
Scott Holt is the Vice President of Marketing, North America / Ingenico Group