With the 2014 holiday shopping season about to kick-off, retailers of all sizes are bracing themselves for what is expected to be one of the more robust seasons in recent history. Deloitte recently released a report forecasting a 4.5% increase in U.S. holiday shopping and sales from last year.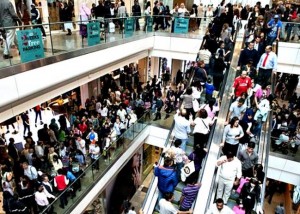 Holiday shopping kicks off with Black Friday, followed by Small Business Saturday, Cyber Monday and continues well through to the New Year. According to NRF's Thanksgiving Weekend Expectations survey, more than two-thirds (68.2%) will shop on Black Friday (95.5 million), two in five (42.9%) will shop on Saturday (60 million)
Testing out new technology on Black Friday and Small Business Saturday
Small Business Saturday is right on the heels of Black Friday, and has grown to be one of the biggest shopping holidays in the U.S. First conceived by American Express® in 2010, the holiday has directly impacted sales for brick and mortar businesses and forced them to rethink how they prepare for, and handle this important period in the year.
While most big box retailers have their Black Friday sales strategies well mapped out, smaller merchants have to navigate a different set of challenges. One of the tactics a growing number of small to medium sized (SMB) merchants are testing out during this busy time is mobile point of sale (mPOS). And while testing out mPOS isn't necessarily a bad idea, is it still necessary? Before making this technology leap, many merchants are left questioning whether or not there is a clear way to measure the ROI of mPOS.
The ROI of mPOS: More than just the intangibles
There are definitive tangible benefits mPOS offers to merchants of all sizes that are measurable and contributive to bottom-line growth. While the most widely recognized benefit of mPOS is sales impact due to line-busting and upsell/cross-sell opportunities, there are also operational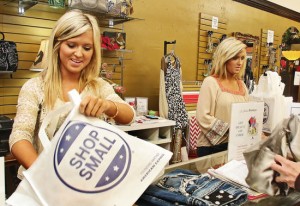 and cost benefits to be had.
For some small merchants without the ability to accept any form of card payments, mPOS is also a great entry point into secure card acceptance. For other, more sophisticated merchants, mPOS can serve as a complementary solution to their existing POS infrastructure. In these scenarios, merchants are able to leverage mPOS in order to sell outside of their store walls – whether through pop-up stores, farmers markets, delivery, etc. – creating new sales opportunities that can be especially beneficial during the busy holiday shopping season.
Merchants can also choose to integrate acceptance of value-added services, such as loyalty programs, real-time offers and mobile wallets (i.e. Apple Pay), thus establishing a way to stay connected to their customers.
Making the holiday season more manageable
While not as easy to measure, there are also several intangible benefits merchants can gain from implementing mPOS. Examples include increased employee morale and a simplified onboarding process. These are especially important for temporary holiday staff, as these factors can result in decreased frustration and increased retention during this busy time of year.
Lastly, the convenience and innovative experience mPOS brings to the customer interaction - both inside and outside the store - enhances overall brand perception and improves customer loyalty.
Although the ROI can sometimes be difficult to measure, mPOS has been proven to make the craziness of the holiday season a little more manageable for all retailers, no matter how big or small.