TRANSACT 16, the premiere event for payments technology, starts tomorrow and we are excited to attend. Powered by ETA, TRANSACT 16 is known to bring together over 4,000 attendees including ISOs, VARs, ISVs, tech companies and startups that continue to drive innovation and cater to consumer demands at the POS.
As you prepare for the show, here is a list of three things you should definitely check out at TRANSACT 16:
Exciting Announcement: Let's talk mPOS and EMV
According to research by Credence Research, the mPOS terminal market is expected to reach $43.32 billion by 2022 and register 242.97 million shipments by the same year. The emergence of mobile wallets such as Apple Pay™ and the introduction of EMV is also expected to drive growth for mPOS terminals in the forecast period. The EMV migration is still underway in the US and many merchants have yet to upgrade their payment acceptance technology – including mPOS - to be able to accept EMV transactions.
From an ISV's perspective, developing an EMV-enabled mPOS solution can be very costly, complex, and time-consuming. A big part of that is due to the certification process - ISVs need to certify the hardware, they need to certify their solution with the processors, and they need the software which can seamlessly bind all of that together in a complete solution. Each certification can take a long time and make it difficult for these ISVs to get their solution to market. But what if there was a product that could help the ISVs with overcoming those challenges? Stop by the Product Reveal presentation at the REVEAL Theater on April 20, 2016, at 3 PM to learn more.
Panel Discussions: Industry experts talk payments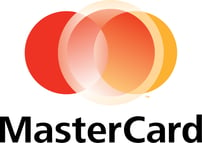 Among meeting with many thought leaders and experts from the industry, don't miss out on a few panel discussions. The first one you shouldn't miss is sponsored by MasterCard titled, "Transforming the Consumer Payment Experience" on April 19. Payments experts, such as Rod Hometh, SVP, Strategic Development, North America, Ingenico Group will discuss opportunities, trends, and challenges that companies face in the mobile payments industry. The panel will also talk about consumer engagement and interaction, how businesses are adopting mPOS, and where and how it is best suited to help businesses thrive and grow. The panel also includes Peter Karpas, SVP, Global Head of SMB Solutions, First Data Corp and Joe Kleinwaechter, VP, Innovation & Design, Worldpay. This panel discussion is part of the integrated payments track and will take place on April 19 at 4:00 PM.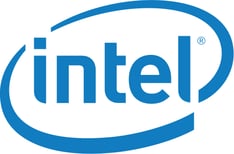 Another panel discussion to watch out for is sponsored by Intel and is titled "Pioneering Protection Beyond PCI." It will feature Rob Martin, VP, Security Solutions, North America / Ingenico Group and Tiffany Trent-Abruam, VP, Global Product Management, TNS. The panel of experts will be talking about going beyond PCI to better protect all the sensitive data retailers collect to deliver customized next generation retail experiences. This panel discussion will take place on April 20 at 1:30 PM.
Innovative Technology: See what's coming soon in payments
Payments is such a dynamic industry and there is always new and innovative technology emerging that continues to help businesses grow. With the next generation of smart terminals coming to the forefront, there will be lots of conversations around how businesses can get greater value out of their payment terminals. Stop by our booth #1004 and talk to our team of payment experts about the latest payment technology that will soon be available in the U.S. and will make these value-added services and innovative business applications more accessible than ever before.
Besides exciting product demos, industry experts will be present at the show to answer all your payment related queries. Whether you have any questions regarding EMV, NFC, and payment security, or you just want to learn more about our range of payment solutions, stop by our booth #1004 and talk to us. You can learn more on our TRANSACT 16 page. Mark your calendars - TRANSACT 16 is from April 19-21 and is being held at the Mandalay Bay Events Center, Las Vegas. Looking forward to seeing you all there!
Scott Holt is the VP of Marketing, North America / Ingenico Group