The Retail Solutions Providers Association's (RSPA) signature event, RetailNOW, is being held in Grapevine, Texas this year, and we are excited to be a part of it. The event brings together thought leaders from across the retail industry with various expertise, including software, hardware, and payments. As you prepare to attend the show, here are a few things you should definitely check out:
1. Bringing Payment to the Consumer with Pay-at-the-Table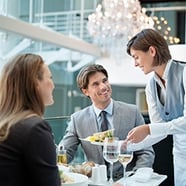 The EMV migration is still underway in the US, and restaurants are looking towards a new payment solution: Pay-at-the-Table. This solution enables restaurants to accept credit/debit cards and mobile wallets right at the point of service. Be it tableside or curbside, servers are able to print receipts on the spot without having to return to the POS station to process the payment. Pay-at-the-Table is being used around the world and has helped restaurants increase efficiency and profitability by cutting down on the trips servers take to go back and forth between the diner's table and the POS system. This moves diners more quickly through the restaurant for increased table turnover. Stop by our booth #532 to see a demo of our Pay-at-the-Table solutions.
2. Enabling EMV on mPOS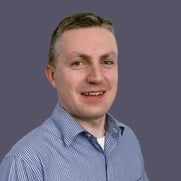 As an independent software vendor (ISV), you work with many small to medium-sized merchants who rely on your mobile point of sale (mPOS) solutions to process electronic payments. With EMV migration well underway in the US, you understand the challenges in enabling this new payment standard on your mPOS application. At RetailNOW 2016, Ingenico Mobile Solutions' Director of Product, Andrew Molloy, will be sharing his insights on how ISVs can deliver a successful EMV-enabled mPOS solution with the help of an SDK. Catch his presentation on Monday, August 1 at 1:00 PM in Texas 5-6.
3. The Future of Payments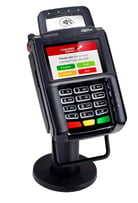 Payments technology is constantly evolving and it's imperative that new solutions emerge to support the market demand. Retail executives are not only looking to make payments more secure for their customers, but also to use them to enhance the overall shopping experience. This can be achieved with today's most advanced smart terminals operating on Telium TETRA, which are capable of running value-added HTML5 applications. This innovation at the point of sale opens up new engaging experiences, such as opting in for loyalty programs, donating to charity or completing a survey regarding the quality of service provided, all from the terminal. Learn more about Ingenico Group's innovative Marketplace to better understand how to build and distribute these new engaging applications to merchants at our booth #532.
In addition to exciting product demos, industry experts will be available at the show to answer all your payment-related queries. Whether you have any questions regarding EMV, Pay-at-the-Table or the next generation of smart terminals, or you just want to learn more about our range of payment solutions, stop by our booth #532 and talk to us.
Visit our RetailNOW landing page to learn how you can meet with our experts and catch a demo of our innovative solutions at the show. RetailNOW 2016 is from July 31 – August 3, 2016, and is being held at the Gaylord Texan Resort & Convention Center, Grapevine, TX. We're looking forward to seeing you all there!
Mathieu Limousi is the Director of Segment Marketing at Ingenico Group