One of the biggest conferences in the payments ecosystem – Money20/20 concluded last week. As our team settles back into the regular schedule, I wanted to take this opportunity to reflect back on the show and talk about our key takeaways:
Mobile Payments, NFC/Contactless, & QR Codes: Rise of acceptance of alternate payment methods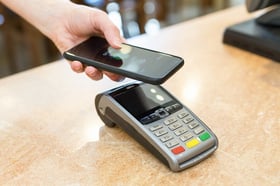 According to eMarketer, mobile payments will reach $210.5 billion by 2019 with over 69 million users in the US. Money20/20 saw a lot of conversation around mobile payments. Chase announced Chase Pay – their QR-code based mobile payment solution at the show, and other providers such as Google, Samsung, MCX and PayPal also talked about the various mobile payment options that exist and the benefits of each solution. With the EMV migration underway in the US, being able to accept these alternative payment methods is also a logical way to help ease the transition to the new payment standard by providing consumers with a quick, easy, and convenient way to pay.
Internet of Things (IoT): Rise of connected devices
Devices are becoming smarter, better connected to other devices, and are now capable of making automated decisions that can enhance experiences and increase efficiencies – i.e. smart cars, wearables, etc. One of the predictions at the show was that in the next few years, the number of connected devices that people will own will skyrocket from 5 to 50, and payment across those devices will become completely seamless. Technology companies were excited for a future where the IoT will be able to open up endless opportunities to enhance our everyday lives, ranging from a refrigerator that can automatically order food that is about to go bad to a car ordering repairs over the internet.
Seamless Payments: Customer experience is king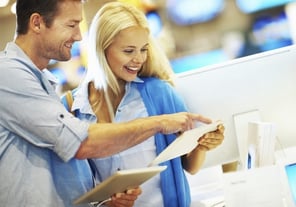 One of the most popular conversations at Money20/20 was around all of the new ways in which technology is enhancing customer experience, and how payments play a key role in creating positive interactions between merchants and consumers. The industry has seen tremendous growth in the last few years with mobile apps that allow users to pay for goods and services, while taking cash out of the equation and making the act of paying as frictionless as possible. Providing value-added services such as integrated loyalty programs at the POS or personalized offers to consumers was also a hot topic of discussion when it came to enhancing customers' experience.
Multi-channel & Omni-channel: Building a connected consumer journey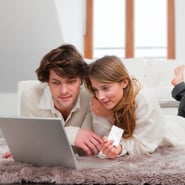 Merchants at the show were also excited to embark on the new era of multi-channel & omni-channel, where they can stay connected to consumers throughout the entire buyer's journey - whether in-store, online, or on mobile devices. Big retailers such as Walmart, Home depot and Cracker Barrel explained how they deployed multi-channel solutions to engage with consumers, in-store, online, via social media and on mobile devices. From a payments perspective, merchants see great value in providing their customers with a seamless payment experience no matter what channel they come through. This helps build trust and familiarity with the brand, while also providing consumers with a consistent experience when they go to pay.
Overall, Money20/20 was a huge success and a great opportunity to connect with many of our customers, partners, industry leaders, and innovators that are helping to shape the future of payments.
If you missed our CEO & Chairman Philippe Lazare's keynote - you can check out below:
Check out the Storify below to see all our favorite moments from the show. Thanks again for joining us at Money20/20. See you next year!
Rachel Texeira is the Director of Marketing, North America / Ingenico Group