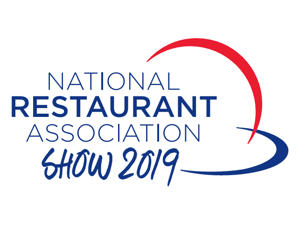 Earlier this week I spent some time at the National Restaurant Association (NRA) Show 2019, and aside from still feeling full from all the amazing free samples I tried, there were a lot of great conversations that took place in our booth and across the tradeshow floor. Spending the last few days talking to restaurants and browsing the different booths, one thing is for sure: technology is having a massive impact on the transformation of the industry.
While there were enough interesting topics discussed for me to write a book or two, there were four key trends that dominated the conversation:
Unattended Continues to Take Off
While we've been certainly talking about unattended and kiosks solutions for a while, they were out in full force this year and dominating conversations left and right. Whether it was solutions designed to let guests pick up their orders from unattended cubbies or kiosks to let them place their order on their own, there were a variety of different solutions that would fit your desired guest experiences. And that's key – being able to deliver the experiences in your restaurant, whether you're a quick-serve (QSR) or full-service, that will drive the best guest experience to drive revenue and loyalty.
Loyalty, Loyalty, Loyalty
Speaking of loyalty, this was another topic that was discussed at nearly every booth on the show floor. I couple in guest data and analytics into this category because, let's be honest, without properly leveraging them, loyalty programs fall flat. Restaurants of all types want to make guests feel welcome and deliver a personalized experience in which you're able to offer targeted promotions, repeat purchases, menu suggestions, etc., creating an environment that keeps them coming back for more.
Going Digital with Online Ordering
While it feels like online ordering in some form or another has been around forever and made more popular by services like GrubHub and Seamless, it still drove many conversations at the show. Whether restaurants are looking for solutions to allow guests to order ahead for pick up or delivery, they were definitely able to find the right solution for their needs. It should be noted though that this trend was most popular amongst QSRs and fast casual restaurants.
Full-Service Solutions
The last major trend I saw was the offering of full-service solutions. They came in a variety of forms, including home-grown solutions that covered everything from HR and payroll to POS systems, to inventory management. There were also a number of all-in-one solutions that were created from an oleo of different providers designed to make it easy for restaurants to plug and play with the solutions providers they wanted to work with.
While there was certainly a lot more discussed at NRA this year, these trends were definitely the most discussed at the show. Interestingly enough, three out of the four are focused very specifically on delivering a more valuable, powerful customer experience that caters to guests needs. As we move forward in 2019, I'd love to hear what trends you're tracking in the industry.
Mike Nourie is Senior Communications Manager at Ingenico Group, North America