Research firm ABI estimates that the installed base of mobile point of sale (mPOS) devices will top 51 million by 2019 as mid-size and large enterprises look to mobile technology to grow their business footprint and expand the level of service they provide to customers. With the adoption of mPOS, enterprises can offer greater flexibility and convenience for customers and employees. Customers benefit from personalized, streamlined service, while employees improve productivity thanks to simplified access to customer data, product details and inventory information.
Taking mPOS to a new level
Today, in many enterprises, the devices used for mPOS are company owned and connect to the enterprise's wireless network. But as the rise in mPOS is one trend, so too is the increase in the number of enterprises that support Bring Your Own Device (BYOD). According to Gartner, 50 percent of employees currently use personal devices for work, and this number will rise to 70 percent by 2018.
Can enterprises take advantage of these two influential trends, together? Should they?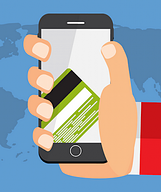 For the enterprise, security is always top of mind
In spite of the growth in BYOD, enterprises still anticipate challenges, such as ensuring visibility and control, and effectively managing users and their myriad devices. It's not surprising that these are some of the same issues that concern enterprises evaluating BYOD for mPOS.
With modern enterprise-class mPOS systems, enterprises don't need to choose between security and the convenience of BYOD for mPOS. These new systems address security and management concerns by providing centralized control and the ability to configure user profiles and manage multiple devices. They also offer end-to-end encryption to protect against theft of cardholder data, as well as PIN-based authentication and the ability to remotely disable lost or stolen devices, ensuring that today's IT decision makers can feel comfortable deploying an mPOS solution to large fleets of users within a BYOD environment.
mPOS for BYOD in Action
In the direct selling industry, it's standard practice for sellers to use their own devices. With an enterprise-class mPOS solution, enterprises can manage thousands of seller accounts with unique user profiles and policies, regardless of who owns the device used.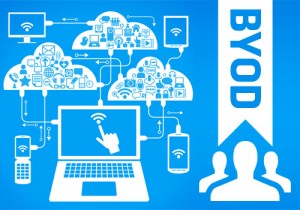 Given the turnover in the hospitality industry, it can be impractical for enterprises to provide delivery drivers or with devices to accept mobile payments, yet having this capability can be critical to doing business. With mPOS and BYOD, staff can securely accept payments using personal smartphones, and the enterprise can centrally manage their mPOS solution regardless of operating system or device.
As consumers rely on new and varied payment options, mPOS combined with BYOD promises to be a critical tool enterprises can leverage to realize the highest levels of customer satisfaction and the greatest potential revenue—if they're not afraid to use it.
Scott Holt is the Vice President of Marketing, North America / Ingenico Group