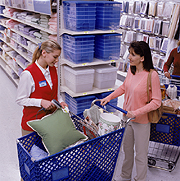 It's that time of year again: the annual media fixation on how the retail industry is faring with peak holiday shopping days like Cyber Monday, and along with that, how technology innovations such as mobile point of sale (mPOS) fit into retail trends.
While mobile POS is getting attention this holiday season for its ability to help retailers improve the in-store consumer experience by uses such as "line-busting," which is using mPOS devices to cut waits at countertop POS terminals, the public could be getting the wrong perception of mPOS: that it's mainly of seasonal or special purpose benefit.
Year-round benefits of mPOS
Yes, mPOS is useful for retailers at holiday time, but it brings much broader benefits to businesses year-round, including:
Allowing retailers to extend their services into the home, thus creating new revenue opportunities.
Providing home services employees or contractors with advanced capabilities such as real time access to back-end systems, such as CRM, inventory, and ERP
Providing delivery employees the opportunity to cross-sell and upsell.
Creating "pop-up" stores at events or at prime outdoor locations.
Serving as a mobile payments and customer management foundation for direct-selling businesses or independents such as cleaning services or lawn services businesses.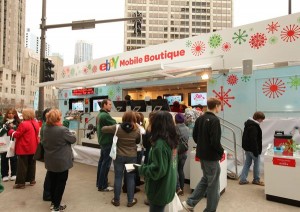 In each of these cases, there typically is a need to do more than simple payment acceptance. The big opportunity, in many cases, comes from integrating the mPOS technology with other applications such as real-time inventory checking, order fulfillment, and even offers or loyalty programs. It's these sorts of functions that enable upselling, increased revenue, enhanced customer satisfaction and improved business efficiencies.
Creating real-time revenue opportunities
Let's take a common delivery scenario of a consumer who buys a flat screen TV online or in a store and orders home delivery and installation, but forgets to order an accessory like a new type of cable, or an item like a pivoting wall-mount bracket.
When the installer arrives, an mPOS system with functionality that enables real-time change orders could allow an installer who carries some commonly needed accessories to fulfill most needs on the spot. No need to schedule another visit, or go back online to order. Thanks to mobile POS, that revenue is captured immediately.
Investing in out-of-store mobility
In practice, few companies are going to invest in mPOS just to trot it out at holiday shopping season for line busting. Even retailers focused on mPOS within the four walls typically are after more than seasonal line busting—they are trying to enhance the customer experience year-round.
To the consumer, mPOS might seem simple, but there are actually many moving parts for it to be done in a secure, real-time way that integrates with back-end systems. When you combine mobile payment acceptance with extended functions like access to customer order history and inventory checking, however, you unlock a whole range of out-of-store opportunities for added revenue. That's why innovative organizations are looking to leverage mPOS outside the holidays, and beyond the confines of a physical store.
Adding mPOS to your technology "wish list"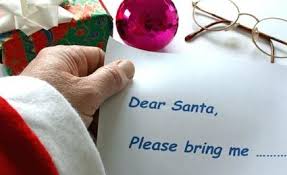 For some organizations, such as direct sellers of products such as cosmetics or nutritional products, an mPOS solution can act at their foundation for customer-facing processes. The same holds true for small businesses offering home-centered services such as painting, lawn care, or snow removal. Meanwhile, restaurants or apparel retailers are finding they can bring "pop up" stores to high-traffic events or locations without sacrificing on the functions they would get from in-store payment solutions, like being able to process gift card payments, generate returns and refunds, or trigger real-time updates to inventory systems.
While many companies have added mPOS to their technology "wish list" this holiday season, they should keep in mind its potential to create increased sales year-round. Once businesses understand the range of possibilities that mPOS provides, few companies are going to limit its use to just the holiday season.
Scott Holt is the Vice President of Marketing, North America / Ingenico Group