Taking mPOS global boils down to conquering regional differences
There are many challenges involved in taking a mobile point of sale (mPOS) solution global. The stickler is that the biggest challenges probably aren't the ones you're thinking of.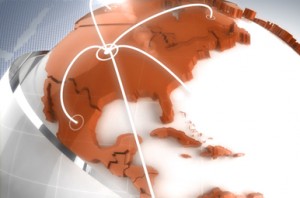 Sure, the ability to read chip cards, the more secure EMV cards (named after payment technology specification developers Europay, MasterCard and Visa) used in many parts of the world, is part of the equation, but EMV is not the biggest challenge.
OK then, the big challenge must be the ability to support local languages and currencies, right? Again, that's part of going global, but these are relatively simple mPOS additions.
In reality, the biggest challenge to going global with mPOS is the ability to support the unique transactional flows present in each country. Some areas of the world process cards one way, while other places have very different requirements. In other words, to go global, you need to think local. This requires a very flexible mPOS platform that can connect to all local acquirers, accept local payment schemes, and was developed by a team with country-level payment expertise.
Adapting to different flows and schemes
The fact is that countries process transactions in different ways. For example, in one country, a restaurant transaction might place everything on the order—food, wine, and tips—on one transaction, whereas in another country, the transaction needs to split the food from the wine. The process flows for refunds can also vary from one country to another.
There are other important differences between countries, not only in terms of the transactional data, but also back-end steps such as where a transaction gets authenticated, and how and when the money comes back to the merchant. Other issues that differ from country to country are things like receipt formats, tax buckets, credit limits, card types, and methods of fraud detection.
Developing connections to local acquirers is also no easy task. Going through the integration, testing and certification process in each country can be a costly and time consuming endeavor. And yet it's a process that can't be bypassed because without connections to local acquirers, merchants won't be able to process payments.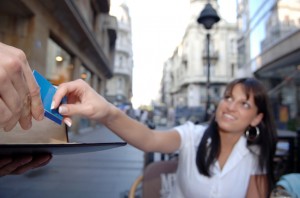 Another key challenge that is often overlooked is having to accommodate for the local payment schemes that are still in use in many countries around the world. For example, in Germany 51% of card transactions are still processed by the local scheme (Girocard). This payment scheme is so prevalent that in 2012, almost 20% of merchants accepted only this type of card payment in their store. Another example is in France, where 96% of transactions are still made under the local debit scheme (Cartes Bancaire). So for those looking to take mPOS global, simply providing acceptance for Visa and MasterCard will not be enough.
Tackling these country-specific requirements efficiently would be painstaking without a flexible commerce platform that can tap into embedded, pre-existing process flows for a region. At ROAM, we are able to tap into local flows leveraging the comprehensive network of our parent company Ingenico, who maintains connections to more than 1,000 financial institutions and acquirers, and has the ability to accept more than 250 payment schemes.
In short, you don't want to start from scratch when configuring all these process flows. This can be a long and costly process, requiring a great deal of resources and quite a substantial budget to get these international projects up and running.
Feet on the ground
Rolling out mPOS on a multi-local scale also calls for local expertise and effort, even with the most flexible commerce platform. A local team might need to tweak a solution to handle unique tax buckets, for example. Local teams also are crucial for conducting certification and testing with local payments processors.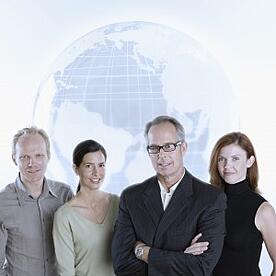 So if you're looking into an mPOS solution that you can count on globally, you have to consider the solution provider's ability to have local experts on hand. At the end of the day, you need some local expertise to efficiently work through all of the details involved in obtaining all required certifications.
A provider with multi local resources also understands the local markets and types of merchants and services companies most in need of an mPOS solution. This is a challenge that many overlook, but the reality is that mPOS use cases, market demand, and even government regulations around mobile payments can vary from country to country. Having feet on the ground in each of these countries, with an experienced team that understands these nuances can provide a huge competitive advantage.
Global reality check
Yes, support for different languages, currencies, and card technology (i.e. EMV) is part of going global with mPOS, but there are actually bigger global challenges.
Find a provider who not only has the ability to accommodate these local differences, but also has a deep understanding of international markets. While the process of developing an mPOS solution for each region can be streamlined through the use of a flexible platform, having the sales and marketing infrastructure to support global mPOS is one challenge that most mPOS providers have yet to overcome.
So before you decide to go global, make sure you have the right technology partner in place that can support your mPOS initiative, wherever you make take it.