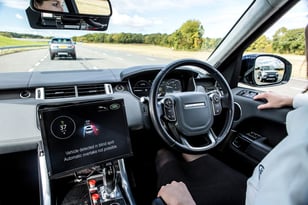 The Internet of Things (IoT) has boomed in recent years, from Amazon Echo and Nest Thermostats, to various other devices designed to make peoples' lives easier. It is predicted that by the end of 2019, there will be 26 billion connected devices worldwide. The next big thing in IoT? Potentially connected cars. Connected cars will be more than just virtual assistants to help drivers operate vehicles more safely. With IoT becoming an integral part of our daily tech consumption, payments is also increasingly integrated into the overall experience, and connected cars are the "ultimate in mobile payments," if you will. Drivers will potentially be able to automatically purchase fuel, order food, pay for parking, and more, all with their car.
If in-car commerce is going to take off, it has some barriers to overcome going forward. However, certain aspects of connected cars may be enough for the idea to succeed in the future. Let's take a look at both:
Rethink the user experience (UX)
For those who understand interaction design (IxD) within the context of optimizing the user experience (UX), this is a no brainer. The very nature of the driving experience requires a unique and simplified interaction between the driver and the car's dashboard. Burying primary options or frequently used actions within convoluted interfaces which require the user to learn a new complex menu system would stop adoption dead in its tracks. Smartphone and tablet proliferation have already set the bar for what users expect. Think about it, how many confusing apps do you keep on your phone? For most people, if an app is not intuitive and does not provide immediate results, they will never use it again. Now imagine this in the context of a connected car. Since users will not be able to simply uninstall the in-dash software, they will just avoid it. Whether it is introducing larger icons, so they become easier to touch as the driver moves their hand back between the UI and the steering wheel or it is removing multi-step actions in lieu of single step most-used actions, a compelling UX is critical to driver adoption. Once the UX is optimized, it will help blur the lines between mobile phones and in-car commerce systems to enable a unique use case.
Safer than scrolling
Although convincing consumers to put down their mobile phones seems like an enormous feat, it is certainly the safer option. Mobile order ahead apps have made getting your morning coffee so much easier, but if you're trying to do it while driving, you put yourself, and others, at risk. Even having your phone in your hand while driving is an offense in many states that can lead to a hefty ticket. What's more frightening is that 14 percent of fatal crashes in 2018 involved cell phones. The limited in-dash interface in connected cars is designed to lessen driver distraction and streamline the payment process. To add, any technology that has been created so far strictly adheres to national safety guidelines for vehicle technology. If connected cars become widespread, it will hopefully alleviate crashes related to cell phone use and distracted driving altogether.
Convenience is everything
If the safety aspect isn't enough for drivers to put down their phones, connected cars may be able to provide a new level of in-car convenience.. Being able to pay for parking on a smartphone is still pretty new, and it takes away the need to put quarters in a meter or hold onto a ticket from a parking garage. However, paying for parking could become a much more seamless experience with connected cars. If a car was able to connect with the meter or parking garage, it would charge the driver's payment method based on the amount of time the car was parked. The consumer can park, come back to their car and drive off without needing to think about payment and keep track of a ticket or worry about time running out on a meter. A similar convenience would come into play at gas stations, where connected cars would automatically sync with the pump, allowing drivers to just pump their gas and go. Convenience drives adoption.
Time will tell
The technology to implement connected cars already exists, it's just about making cars secure payment environments and then convincing consumers and businesses of the benefits.
What do you think about connected cars? Please share your questions and comments in the section below.
Christopher Tyghe is the Vice President of Strategic Development at Ingenico Group, Canada