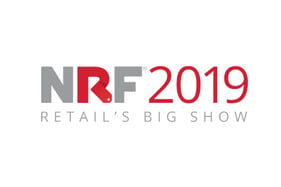 Retail has always been a key market for us and NRF's Retail's Big Show is an opportunity for great minds to connect and talk about the future of the industry. NRF's Big Show is not just popular among retailers. Over the past few years, this event has been attended by businesses from many verticals such as hotel & lodging, food & beverage, healthcare and more. At the show I noticed conversations flowed toward solving business problems with innovative technology no matter the vertical. Even though retail technology has always led the way when it comes to customer engagement technology, other verticals continue to work hard and leverage the same technology to serve their customers' unique needs. Here are a few examples:
Hotel & Lodging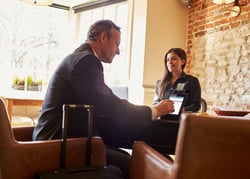 Mobility has been a big focus for retailers for a few years now, as more merchants look to enhance the experience they deliver to customers. Store associates use these solutions to meet shoppers in-aisle, answer product questions, check inventory and even provide checkout services by securely accepting electronic payment anywhere in the store. Now, hotel staff can use these same mobile solutions to help guests with remote check-in, easing traffic at the front desk during busy times. It also provides guests the ability to review their reservation, upgrade their room and even get their room keys encoded without ever going to the front desk. Solutions like this not only provide a great experience to the guests but create efficiencies for the business that didn't exist before.
Food & Beverage
Quick service restaurants (QSR) are leveraging self-service kiosk technology to enhance order accuracy, securely accept payments and improve efficiency. This reduces long lines often found during busy times in a QSR, provide a more personal promotion environment and help increase average ticket per order.
Healthcare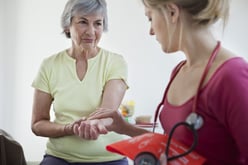 Hospitals and clinics are adopting mobile technology too. Tablet POS solutions give staff the ability to securely accept copays and email outpatient instructions, which is particularly helpful when it gets busy. Other software integrations can also help nurses and doctors look at electronic health records, get digital signatures on forms, etc., right at the point of care. Mobile technology reduces the amount of time needed to process each patient and improves the overall efficiency of the hospital or clinic.
Provide Customers with Meaningful Experiences
It is true when they say, "Imitation is the sincerest form of flattery." Leveraging retail technology and adding their own spin has helped businesses in other verticals realize new efficiencies and will continue to do so for many years to come. There is a lot that different verticals can learn from each other and serve their own respective customers with innovative solutions that provide meaningful experiences.
Drop us a line, let's talk about how you can continue to elevate your customers' experience.
Bradford Giles is Senior Vice President, Marketing and Sales Enablement at Ingenico Group, North America