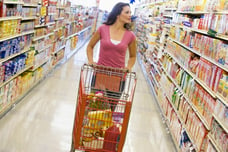 A few years ago, there was considerable buzz in the retail industry about the enormous potential of mobile point of sale (mPOS) and its ability to transform the in-store customer experience. With online competitors driving new consumer expectations and shopping behavior, this was seen as a key strategy in blunting the competition and giving brick and mortar merchants an upper hand.
Indeed, we may finally be seeing large-scale adoption of mPOS become a reality. According to a recent report by Business Insider Intelligence, the mPOS device market is expected to grow from 3.2 million mPOS devices in 2014 to 27.7 million by 2020. The same report also highlights that retailers are the key group driving this growth of the mPOS ecosystem.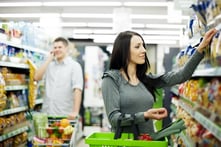 However, according to a recent study by HP, only 3 percent of enterprise merchants have fully deployed an mPOS solution, so adoption has been slower than analysts expected up to this point. There are a few reasons for this, and they involve some of the challenges retailers have faced with the prospect of implementing mPOS. In helping some of the world's top retailers explore and implement mPOS in recent years, we've had many conversations about those challenges.
So what's the hold up? Let's take a look at some of these obstacles and see what technologies are needed to help speed up the adoption of mPOS within the enterprise.
1. Complex Integration with Multiple Operating Systems, Gateways and More
Most retailers are capable of accepting eCommerce and in-store payments, but today, they typically use separate systems for accepting payments online vs. in-store; the same thing goes for mPOS. If these large merchants also want to implement mPOS to allow their sales staff to accept in-person payments at any point of interaction, retailers have typically had to add additional infrastructure to accept and process the corresponding payments. This can be expensive and time-consuming to deploy and maintain. Often it even meant having to integrate with a different vendor than they are using for their in-lane or fixed POS system. To add further complexity, many mPOS solutions use a different operating system (OS) than systems already in place.
To eliminate these issues, merchants need a standardized way to build their mPOS solution on the same platform and use the same method of integration as their fixed POS systems. This gives retailers maximum flexibility and provides a much simpler, easier and less expensive integration that doesn't require adding additional layers to their payments infrastructure.
2. Insufficient Battery Life to Handle High Transaction Volumes and a Full Workday
Many retailers who've adopted or experimented with mPOS have told us one of their biggest issues is battery life. Larger retailers and those handling greater numbers of transactions are looking for longer battery life to minimize the need to recharge, meaning store staff can transact nonstop for an entire shift. This reduces overall recharging requirements and the number of devices retailers need to keep on hand.
To achieve this, the battery life within new mPOS solutions must be extended, similar to the advancements in battery life we have seen with consumer mobile devices such as smartphones. Retailers are also calling for batteries that can be swapped out easily for rapid replacement, along with docking stations that can be used to simultaneously charge not only their mPOS devices but their accompanying mobile or tablet devices as well.
3. Cumbersome Device Carrying: It's Hard to Hold a Tablet and a Mobile Point of Sale Terminal Effectively
To provide mobile checkouts and superior customer service, store reps need to be able to carry their mPOS solutions easily. Typically, an enterprise-level mPOS solution consists of a mobile terminal and a mobile device or tablet that are either wired or wirelessly connected. Unfortunately, most cases designed to carry these devices are heavy and cumbersome, which makes them inconvenient to use in-store. If a sales rep has a tablet in one hand and an mPOS device in the other, it can be difficult to access applications that enable the tablet to improve customer service, such as barcode scanning, price lookups, etc. or even clumsy to perform a transaction.
New solutions such as tablet enclosures have the capability to hold an mPOS device along with a mobile device to ensure fast, easy access to tablet functionality and payment acceptance. With this flexibility and better approach to device portability, retailers can allow their associates to securely carry both a payment terminal and a tablet comfortably in one hand.
4. Threats of Device Theft and Hacking
While mobility gives store reps the freedom to provide on-location and enhanced customer service, one major retail industry concern has been device security. Mobile devices and mPOS terminals can be targets for theft or hacking, which can be costly for retailers and potentially disastrous in terms of payment security and brand image.
The first way this can be addressed is through building mPOS terminals up to the same strong software and hardware standards as the design of in-lane terminal solutions. Additionally, strong physical security measures should be in place to secure mPOS devices and tablets while they are unattended or recharging. This can be achieved through docking stations that can be locked when needed.
The mPOS devices themselves need to be PCI and EMV compliant to ensure that merchants are meeting all industry security standards and keeping themselves safe from chargeback liability. These solutions should also be compatible with point-to-point encryption (P2PE), which ensures payment card information cannot be hacked or compromised as transactions are processed and transmitted via a mobile device or over the network.
5. The Need for Sleek, Modern-Looking Devices
The design and aesthetics of devices also play a role in enterprise mPOS adoption. Innovative retailers want to project a forward-thinking and positive brand image, and they take care to cultivate the right aesthetics in their customer experience – this extends to their mPOS solutions as well. mPOS devices need to be more than just a tool or technology for accepting payments. Retailers want to show they are ahead of the curve and want their mPOS solutions to convey that image accordingly. Therefore, device designs must be sleek and modern looking rather than clunky or uninspired.
As the design and appearance of mPOS devices improves, retailers tell us this will make adoption easier and more widespread, particularly for those who spare no detail in nurturing a great brand image and delivering an exceptional experience for their customers.
Turning the Corner on mPOS Adoption
According to the HP study, 86% of companies are either currently in the process of piloting or are planning to implement mPOS in the next two years.
Adoption may seem slow thus far, but in order for mPOS to finally take off as a key component of retailer's omni-channel payment strategy, technology providers must be able to address these pain points. Recently, new mPOS innovations have started to emerge that enable enterprise merchants to overcome these obstacles, and as a result, we're expecting many more retailers to begin adopting mPOS and finally start taking advantage of its many benefits.
Want to learn more about the latest technologies that are breaking down the barriers to enterprise mPOS adoption? Check out our latest mPOS innovation, the iSMP4 Companion.
Ben Wagner is the Director of Product, Solutions at Ingenico Group / North America