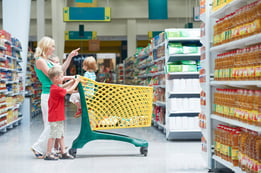 The end of summer marks the beginning of back-to-school. Students getting ready to head back to school are gearing up for their new terms, which means big business for retailers. According to a survey conducted by the National Retail Federation, back-to-school and back-to-college spending is expected to reach $83.6 billion in 2017 (up from $75.8 billion in 2016).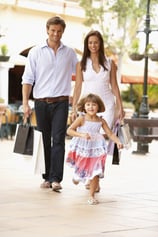 As the month of August comes to an end, families are already shopping for items ranging from clothes to school supplies to electronics. This means merchants need to be prepared with the tools to not only accommodate these shoppers but also provide a seamless, innovative shopping experience.
They also need to be informed about all the trends in the market, so they can take full advantage of them. Let's take a look at some of those trends and how they can drive retail sales during the back-to-school season and beyond.
1. Omni-Channel is the New Normal
Generation Z and millennials make up a broad section of back-to-school shoppers. A recent article in Retail Dive highlights survey results indicating that millennials are showing increased interest in omni-channel purchasing options such as ship-to-store and online ordering inside the store. eCommerce traffic has also experienced a 15% increase in year-over-year traffic, which means merchants need to ensure that their online presence and their mobile and tablet experiences are on par with the customer expectations. The survey also underscores the fact that omni-channel is now considered the new normal, and customers now expect to shop via multiple channels, whether they're in-store, mobile, online or unattended. A key to meeting these expectations is an omni-channel strategy with an integrated payments infrastructure that allows shoppers to start their purchase on one channel (such as online) and finish it on another (in-store), all with a seamless experience.
2. Consumers Thrive on In-Store Mobile Use
A common practice among many shoppers today is showrooming. They walk into retail stores, find what they like and use their smartphones to research, look for a lower price at other stores, download coupons, check availability/inventory and even buy online. Merchants cannot stop customers from using their smartphones in their stores, but they can better serve them by engaging with them through their own mobile platform. Store staff can help customers check product inventory and even assist in matching a discounted price with an mPOS solution. Among many other benefits, mPOS helps with line busting by allowing your staff to provide instant checkouts anywhere within the store and serve more customers during busy seasons. This way, customers won't have to wait in long lines to check out.
3. Consumers Expect a Good In-Store Experience
How consumers shop has changed over the years. Even though online shopping has gained a lot of steam, brick-and-mortar stores are still going strong. According to an article in Forbes, more shoppers prefer buying in-store rather than online. They look to department stores, discount stores and clothing stores first—before they turn their attention to online shopping destinations. As more consumers visit brick-and-mortar stores, it presents an opportunity for merchants to get creative with an experience that keeps customers in the store and encourages purchases. Other than using mPOS to checkout customers in the aisle, merchants can make shopping more convenient with unattended solutions, such as kiosks and vending machines, which help get shoppers in and out quickly, without any delays.
4. Shoppers Concerned Over Payment Card Data Security
With college enrollments climbing and parents now spending more than they did during the Great Recession, this year's back-to-school sales are expected to grow more than 10% over 2016. But a busy shopping season is also a prime target for cyber criminals. A data breach can result in theft of huge volumes of sensitive customer information. These breaches can be catastrophic for any business because it not only loses sensitive data but also the trust of its customers. Merchants need to make sure their payment infrastructure is well-protected against these breaches, and we recommend employing a multi-layered approach to payment security. These layers include EMV, point-to-point encryption (P2PE) and tokenization, which help merchants protect their business and their customer's data—not just during the transaction process but also while it's at rest.
Soon, back-to-school will come and go, and the holiday shopping season will be upon us. Merchants of all sizes need to be prepared, but, thankfully, these strategies apply to any busy shopping season. They will help you attract more shoppers to your business, securely accept all forms of electronic payments, provide them with a unique and convenient shopping experience and keep them coming back for more.
These are among many strategies that can help merchants prepare for a busy shopping season. To learn more, check out our recent infographic "How to Survive and Thrive in Post-Amazon Retail."