6 Factors that determine whether it's time to upgrade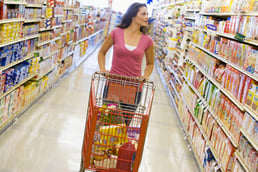 As we move into a cashless society, accepting electronic payments is more important than ever for all business types. With recent changes in credit/debit card acceptance and the proliferation of mobile wallets, electronic payments have evolved and become more sophisticated. To keep up with these changes, many merchants are now asking us, "When is the right time to upgrade our payment technology?"
The short answer is, "it depends." Every merchant has different needs and operates on a different scale. The decision to upgrade depends on why a merchant might need new payment technology and what it hopes to gain from it.
This blog post will take a look at some of these factors that can warrant a payment technology upgrade.
We'll also take a look at some ways that new payment technologies do more than just accept electronic payments. We'll review how they can also provide the tools to do more, create efficiencies and boost revenue.
1. Outdated Tech: Mounting security concerns
Like any technology, payment devices get old and become obsolete. They start slowing down and might not be able to keep up with increasing transaction volumes at a business. More importantly, their security certifications will expire, which means the devices may be unsecure and vulnerable to data breaches. In addition to putting sensitive credit card information in harm's way, using a payment device with an outdated PCI certification could also result in heavy fines from the PCI council.
If your devices are slowing down, struggling to keep up, or have expired security certifications, now is the time to upgrade your payment technologies.
2. New Payment Methods: Preparing for the next EMV or NFC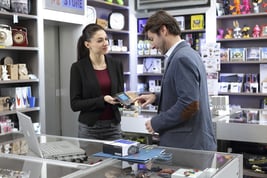 The advent of EMV and NFC/contactless happened in the U.S. much later than other parts of the world, but it has motivated business owners to think about upgrading their payment technology. Adoption of NFC/contactless among consumers picked up dramatically with the launch of mobile wallets such as Apple Pay and Samsung Pay. It has continued to grow ever since. This growth gives merchants a good reason to accept NFC/contactless payments and support the growing numbers of consumers that prefer these methods.
Beyond EMV or NFC/contactless, the payment industry is dynamic and will continue to evolve. There are always new methods emerging that entice consumers to use a new way to pay. Businesses should be aware of these changes and constantly evaluate their payment technology to make sure they're accepting the latest payment methods. This way, when the next big change comes along, they'll be ahead of the curve and won't have to turn any customers away because they don't accept a specific payment type.
3. Multi-Channel Approach: When merchants want a new touch point with their consumers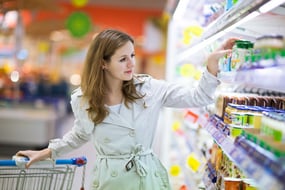 As your business grows, your ability to sell through additional channels gives you a competitive edge. The omni-channel approach has been talked about for a while now, and most merchants have created multiple touch points with their customers.
Businesses that wish to expand their in-store experience to mobile or extend their online presence to brick and mortar, need to think about upgrading their payment technology to an integrated solution. These solutions can help you provide customers with a seamless experience across multiple channels. Whether a customer starts a purchase online and finishes it in-store, or makes a purchase in-store for home delivery, their experience should be consistent and convenient— including the payment process. These integrated systems are also easy to maintain and can be adapted easily to a business' growing needs.
4. New POS System: Making compatibility easy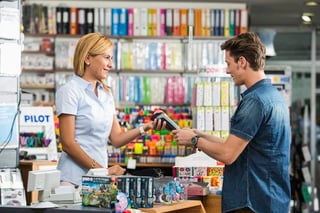 Merchants often upgrade their point of sale (POS) system to help their businesses with additional support. Some of these POS systems provide tools to help them track down inventory, manage personnel, and perform other business-critical tasks. However, not every POS system is compatible with all payment terminals available in the market. As a result, merchants have to think about upgrading their payment technology to support their new POS system and the tools it offers.
5. Creating New Experiences: Improve operational efficiencies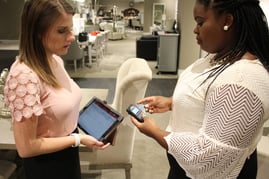 New payment solutions not only help your business accept all electronic payment methods, but they also provide customers with a unique in-store experience and improve staff efficiency. U.S. retailer City Furniture upgraded its payment technology to implement a mobile point of sale (mPOS) strategy. This new strategy allowed sales associates to improve their efficiency in the store by servicing more customers than before. They were also able to provide these customers a convenient way to shop and pay, no matter where they are in the store.
6. Trendy Devices: Matching your brand image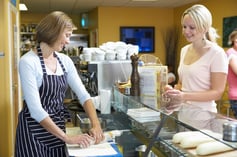 Older payment devices can often be clunky and ugly, and they might not suit your business' brand image. Merchants might consider upgrading their payment technology to opt for sleeker devices that are aesthetically pleasing and a better fit for the brand and overall experience they're looking to create.
Is It Time to Upgrade?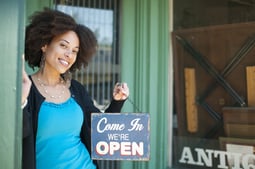 Payment technology is always evolving, and it's important to evolve with it. New security certifications, new payment methods, and other developments are always around the corner, so it's important for your business to stay ahead of the curve. Take the next step, download our checklist to help with your search for a payments technology partner and achieve your business objectives.
Irfan Nasir is Vice President of Product & Marketing at Ingenico Group / North America