What are your business's objectives for the new year?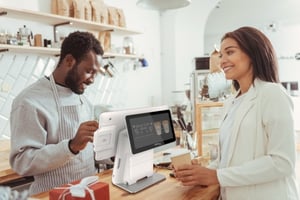 In 2019, customer experience should be top of mind. 69% of consumers say they will move on from a brand after a bad experience, research shows. How exactly are businesses failing to meet customer experience expectations? For one, 55% of consumers feel that brands are behind the times with how they interact with customers, both online and offline. However, 75% of consumers feel that automated experiences often feel too impersonal. With so many different types of consumers with different needs, it's important to provide a seamless, easy experience that is also consultative and personal. Here are some ways your business can improve customer experience and keep up with the times without losing your brand's personality:
Utilize Mobile Technology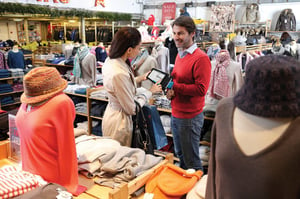 Mobile technology can transform the customer experience across numerous verticals. When it comes to retail, putting mobile devices in the hands of your staff helps those consumers that expect or need more assistance during their shopping experience. These solutions allow staff to check remote inventory, check prices and answer questions about product features. In addition to helping customers with their needs, mobile technology in a retail environment can be used to offer in-aisle checkout, eliminating long lines. In a hospitality environment, a tablet POS solution can be used to offer remote hotel check-in. When guests are given the option to check-in ahead of time, they can go straight to their rooms without the hassle of waiting in line. In a restaurant environment, a Pay-at-the-Table solution can improve the customer experience by offering a faster, more secure payment process than the typical experience of the waiter walking away with the customer's card.
Invest in an Unattended Solution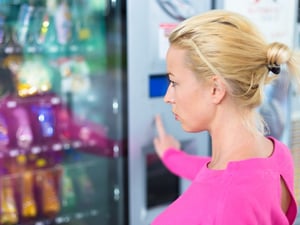 Another great way to improve the customer experience across several verticals is to leverage unattended solutions. In a retail environment, while mobile technology coupled with a knowledgeable staff is great for customers that expect that personal experience, some customers know what they are looking for and don't want to be bothered with extra attention from an employee. For example, a busy traveler at the airport may realize she forgot her headphones at home and want to purchase some before her flight without having to search a store. In this case, a vending machine is a great option for a quick and easy shopping experience. Vending machines also take up considerably less floor space than a full retail location, enabling companies to deliver a positive customer experience with minimal overhead. When it comes to restaurants, specifically in quick-serve, self-service kiosks offer a fast and easy ordering and payment experience. Customers may even add an additional item or two to their purchase when they order on a kiosk. In addition, less employees need to be taking orders at the front and more employees can be in the back cooking the food, expediting the entire process.
Accept Multiple Forms of Payment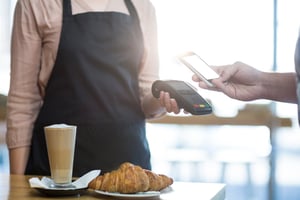 In all environments, allowing customers to pay how they want is critical. Although some generations of consumers still prefer to pay with their physical card, many others are adopting smart payments, including wearable technology. While we have been talking about smart payments for a while now, the future is now and the generation that has grown up using their phones for everything are now the consumers with increasing income. Smart payments can also be used to drive stronger loyalty. Value-Added Service (VAS) tools can integrate a merchant's loyalty programs automatically on the consumer side, without the hassle of having to ask the customer for a phone number to look up their account. In addition to greater loyalty, giving customers the opportunity to pay how they want to pay increases their satisfaction overall and may give you that edge over your competitors.
What Does This Mean for Your Business?
Customer experience, like technology, is constantly evolving. Research shows that customers care about businesses being on top of the latest technology, but they also don't want their interactions with brands to feel impersonal. It's important to provide a mixture of both and to cater to the needs of a wide variety of customers. Even a large youthful fashion company has the challenge of providing the right experience for a twenty-one year old college graduate as well as her older family member who may be shopping for a gift. By optimizing customer experience, businesses can be sure to avoid being abandoned by their loyal customers, and even gain some new ones. If you're looking to enhance your business's customer experience, no matter the vertical, get in touch with us!
Bradford Giles is SVP Marketing and Sales Enablement at Ingenico Group, North America